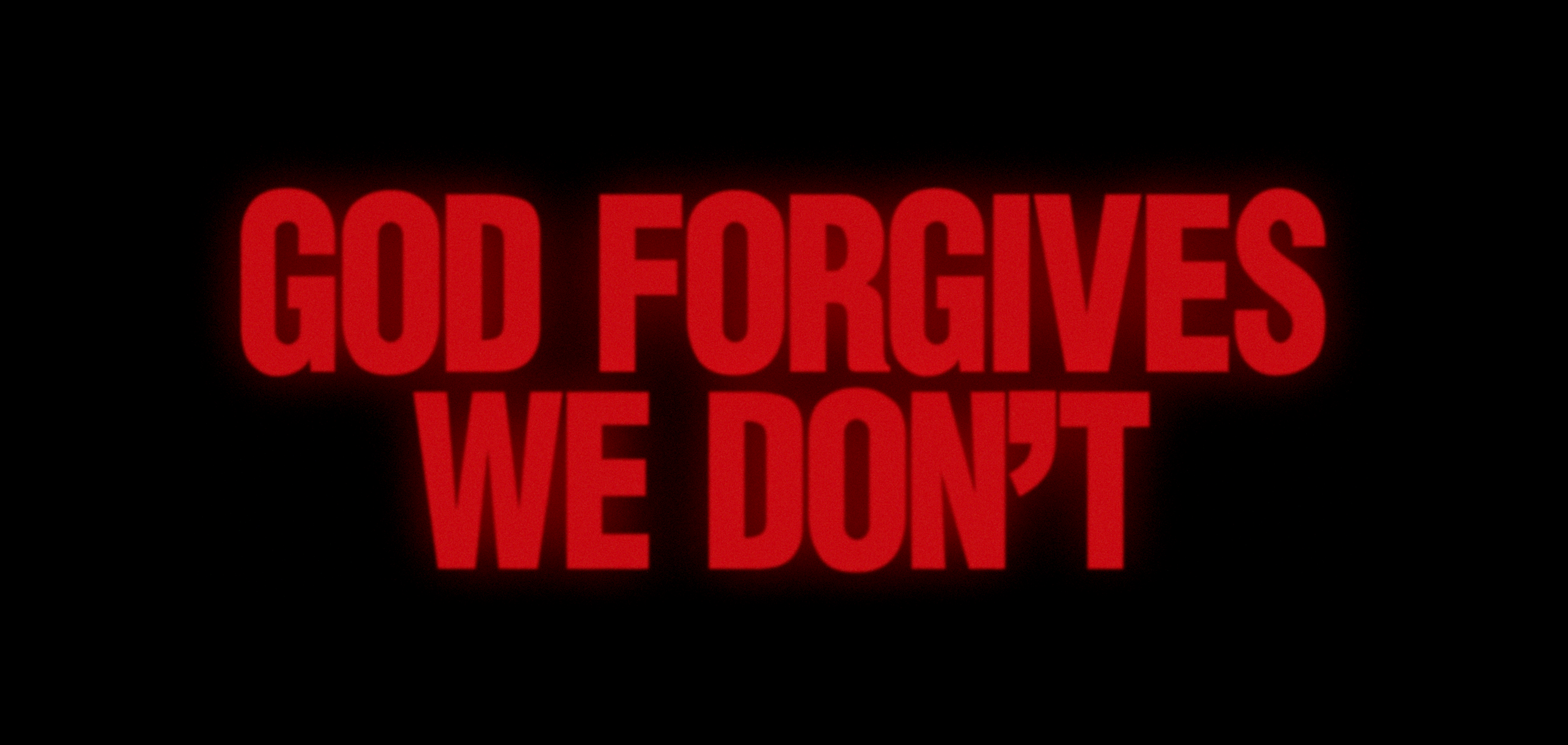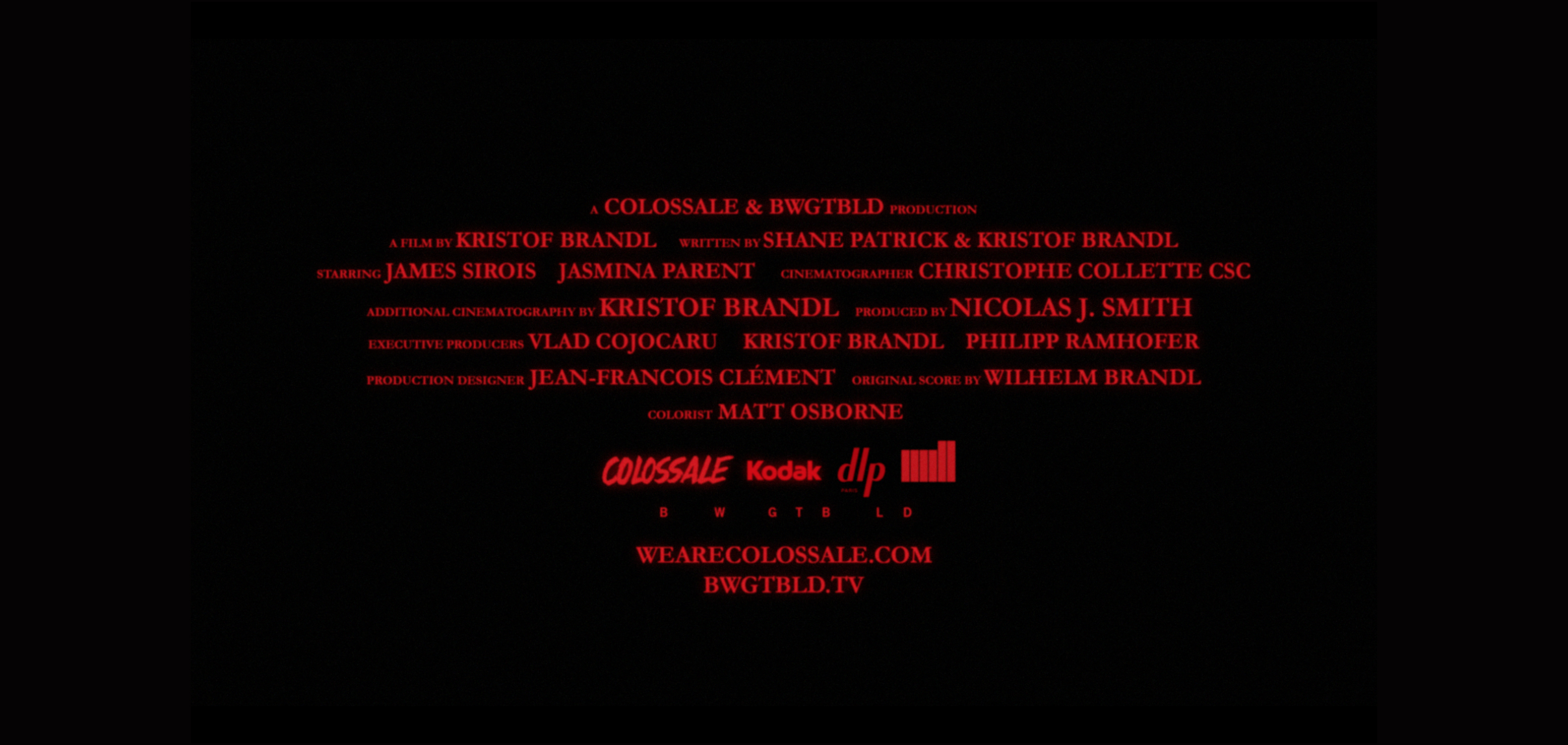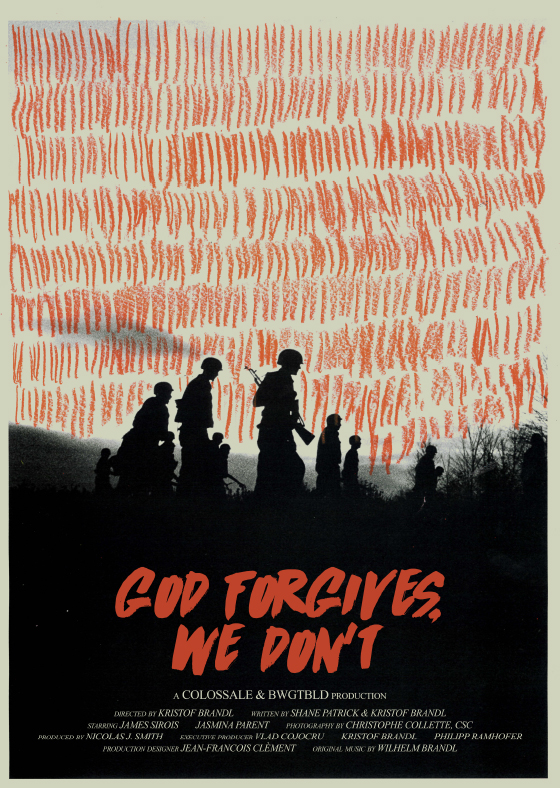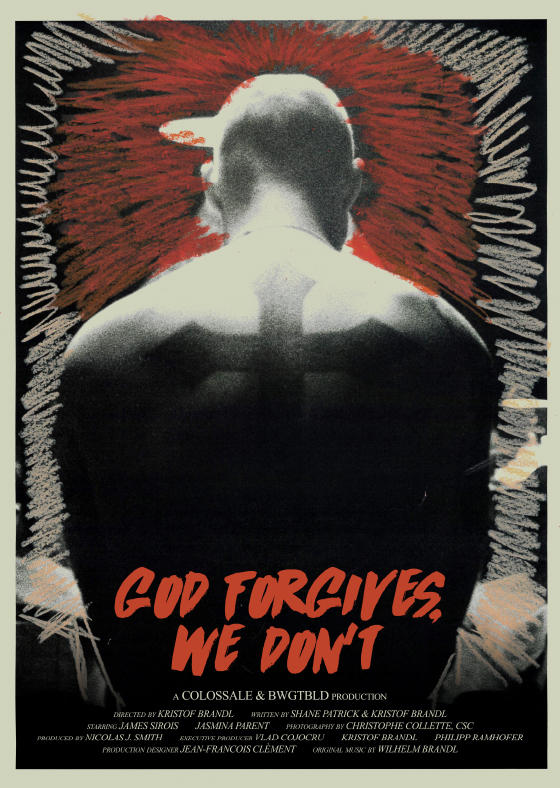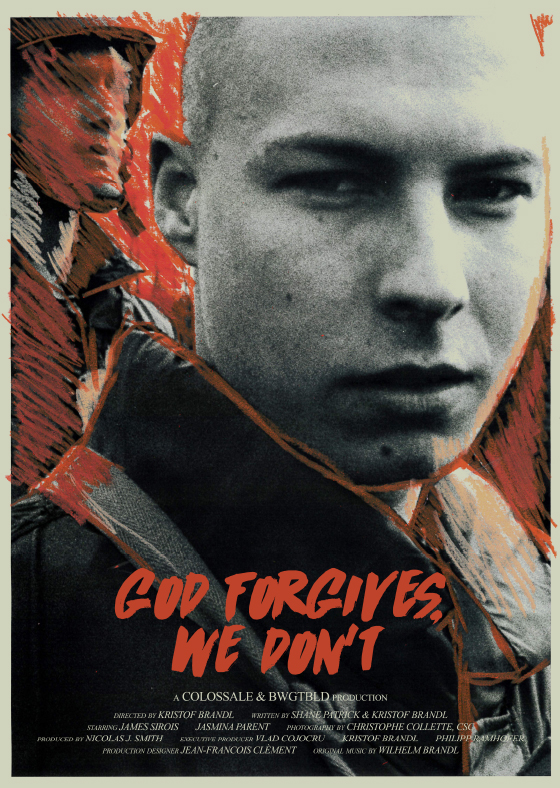 COLOSSALE films and BWGTBLD is thrilled to introduce God Forgives, We Don't, a film by Kristof Brandl. The film began as a discussion between the films two writers who had decided to invest their time and money into a passion project. After a few months of work and the help of many passionate and dedicated people, the short film was finally done. We are excited to now share the short film with all of you! If you are curious about the process or our experience making the film, please feel free to check out the write up below along with some some behind the scenes pictures and videos.God Forgives, We Don't, is a 22-minute short film directed by Kristof Brandl and co-written by Shane E. Patrick. Our film is a non-linear experimental film set in a wartime world, where we chronicle the experiences of a naïve adolescent boy who is drafted into the military.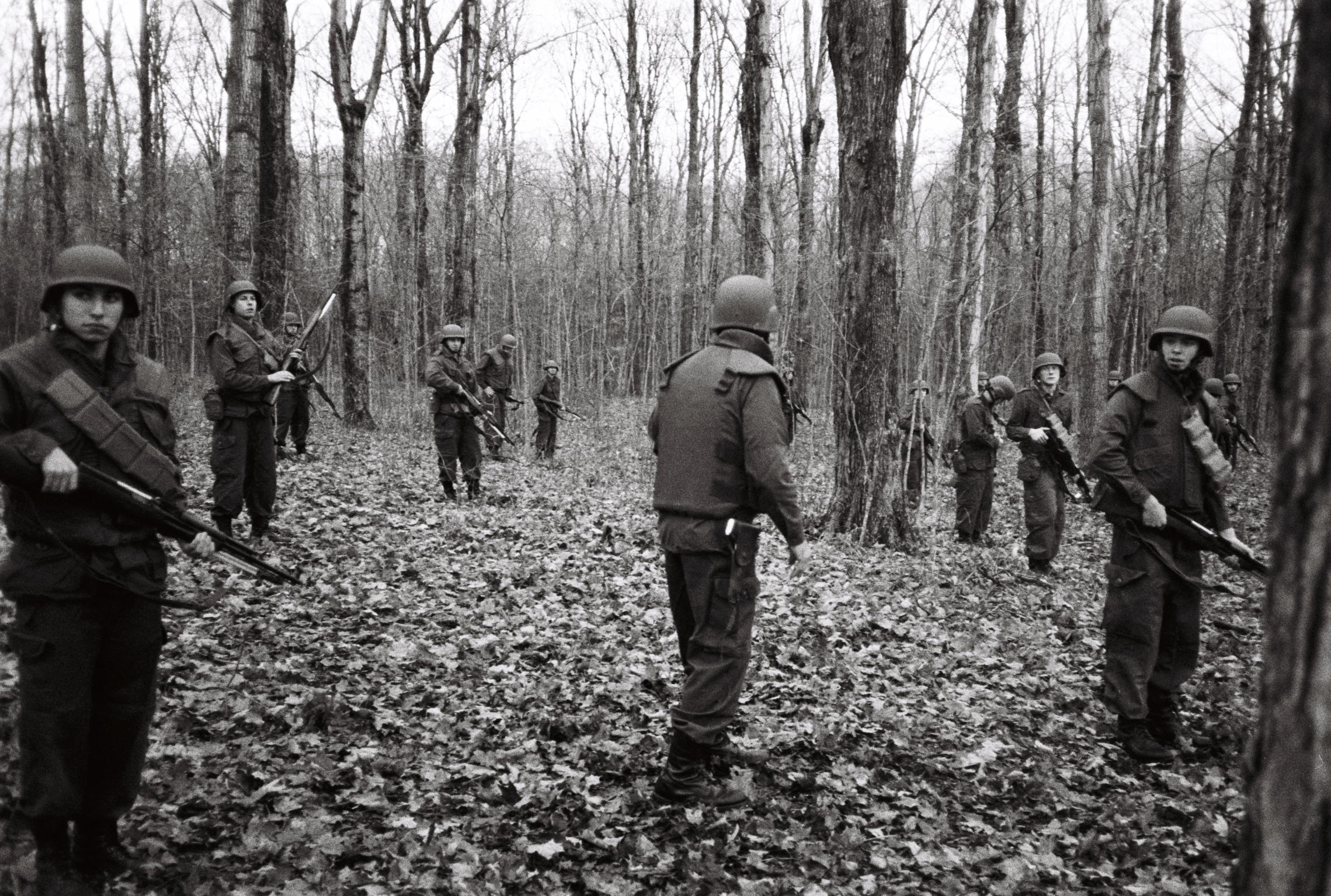 Torn from the comforts of his world, our hero embarks on a journey of reflection as his life is set on an immediate collision course with the impacts of war.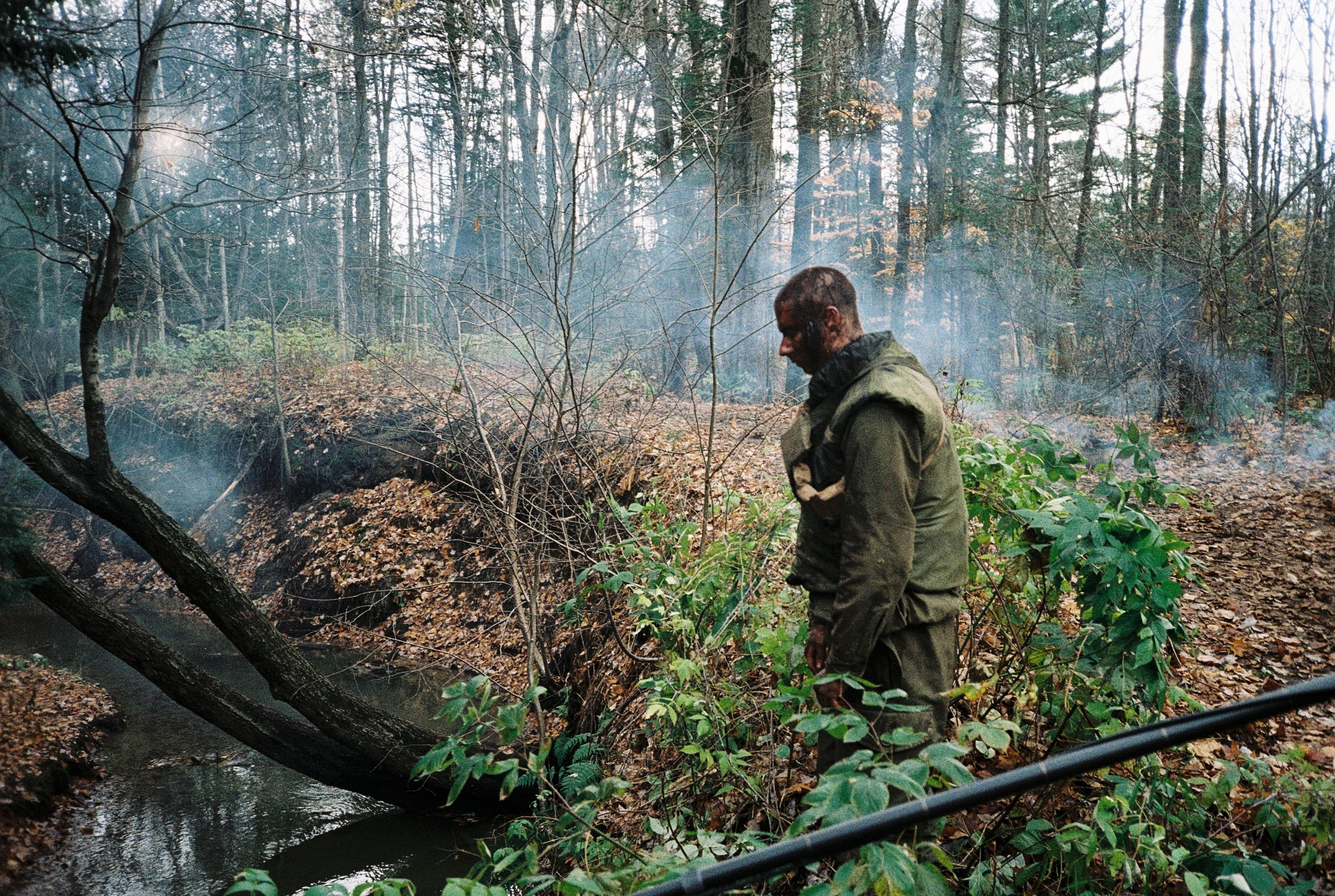 If you were as fortunate as many of us to have grown up  in the 1990's in Canada, the odds are that you were that naïve kid playing in the streets with sticks and toy guns, pretending to take part in imaginary wars with your best buddies. Naturally, as we matured and our world expanded,  we became aware of the harsh realities of war.  It isn't all sunshine and rainbows. War is a timeless horror that weaves countless tales of violence, cruelty, death, courage, bravery, passion, and fear.
Shooting of the fight scene.
Risky business.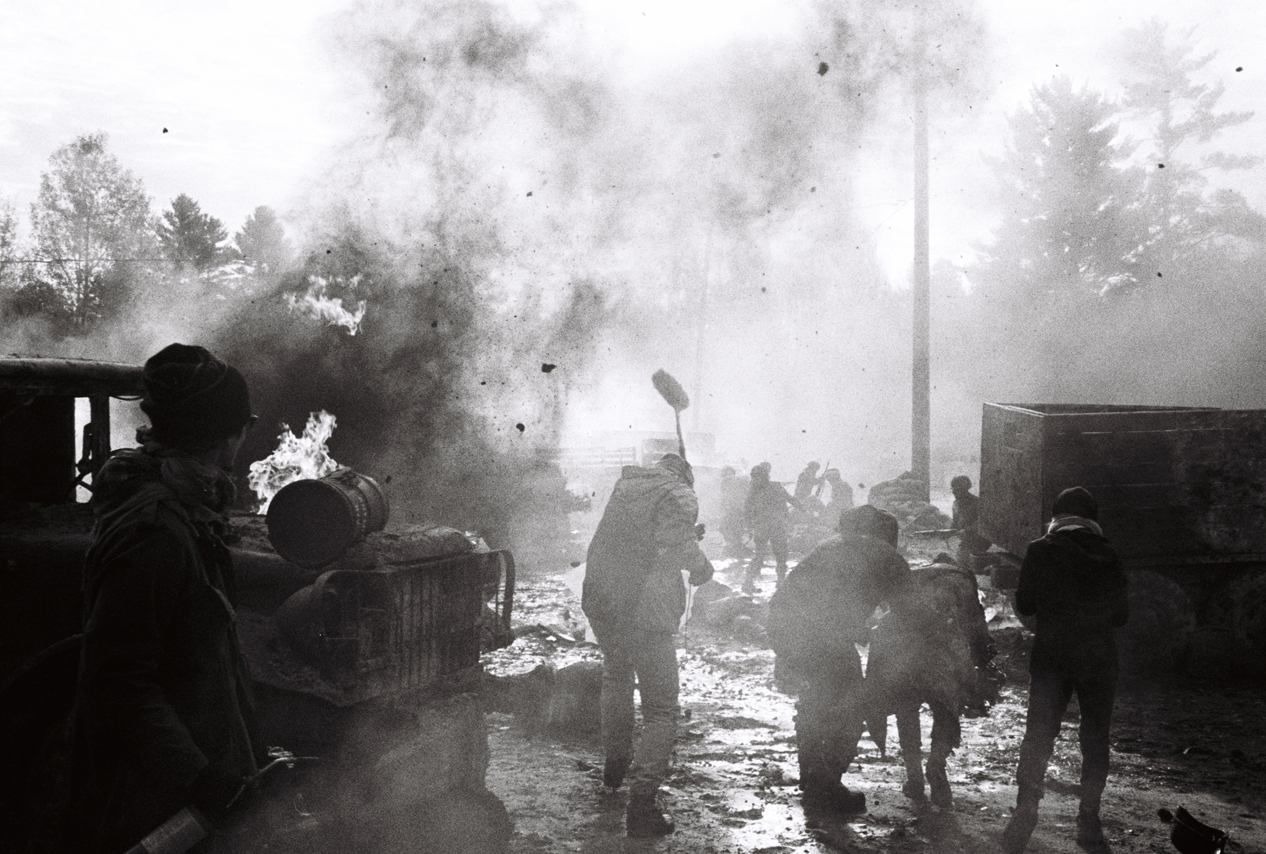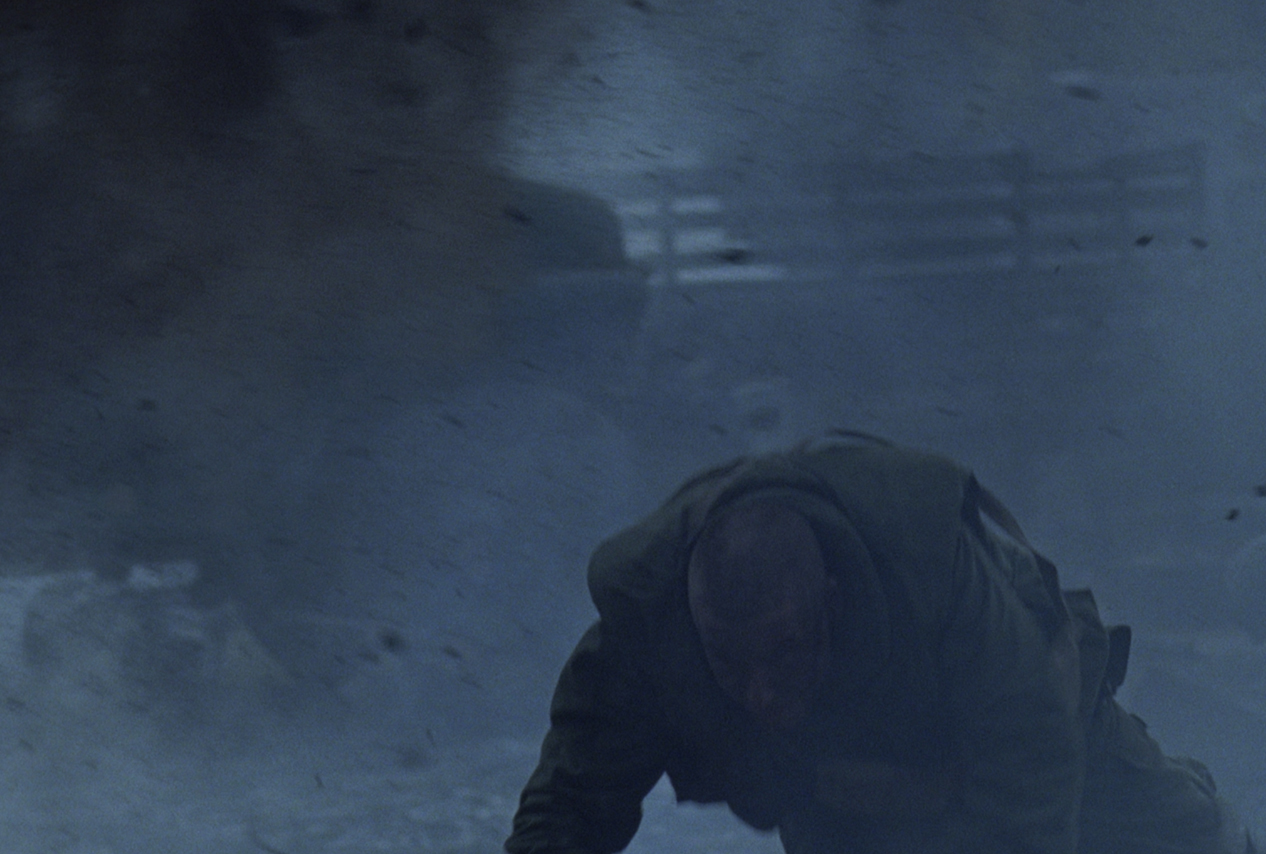 As two creative artists, we have always explored the possibility of  creating our own battle scenes with guns, explosions, blood and violence.
We waited thinking that somehow, someday the opportunity to do so would arise. Well, when that opportunity never came, we decided to create our own. That was how this short film began, as a simple call between two 90's kids who decided that it was time to make their own war film. 
If we were going to embark on this adventure,  we wanted it to be something that set it apart from all those other war films. We wanted to interpret a story with a unique perspective, one that depicted the cruelties of war at ground level.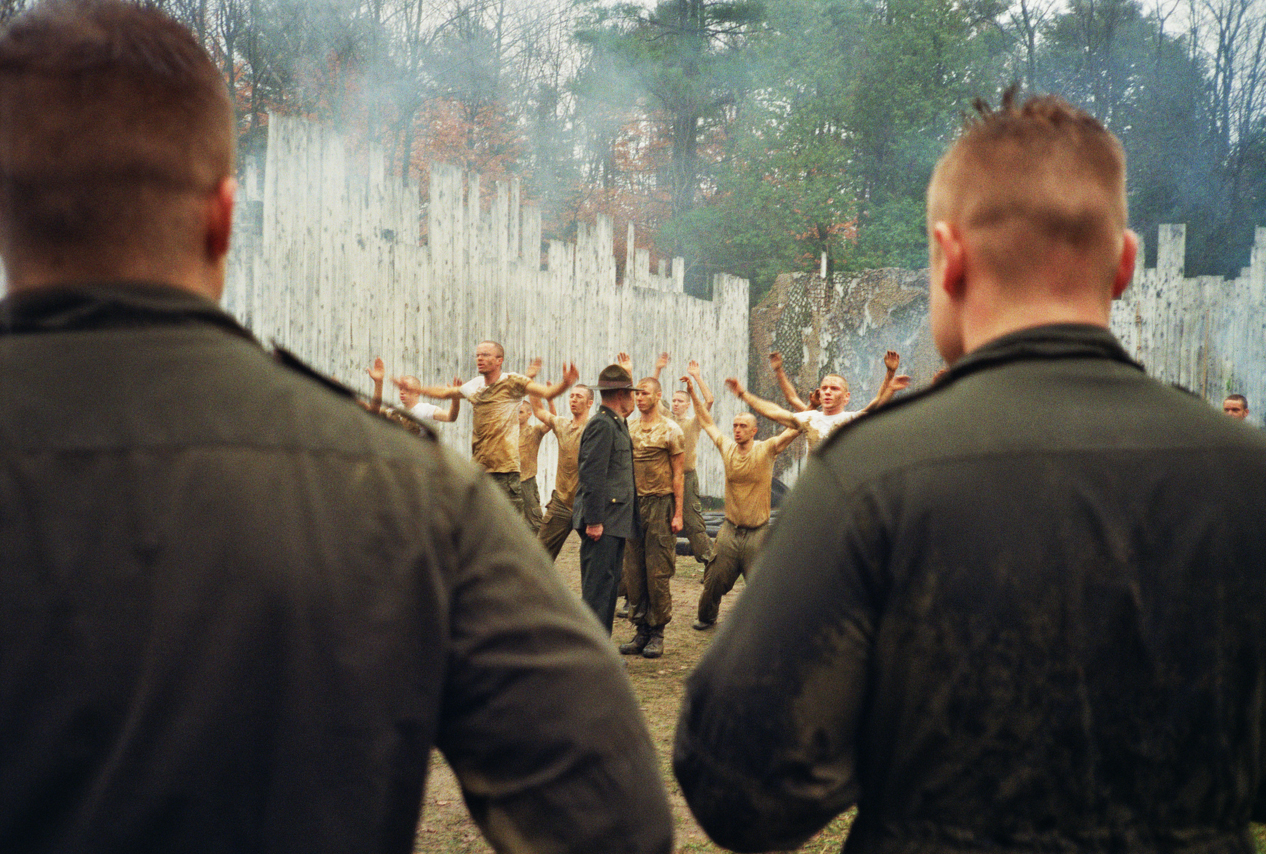 As we began to explore various ideas surrounding war, we came across mandatory conscription.
This interested us, as it is still mandated in several countries around the world today. We researched statistics on mandatory conscription and discovered that a staggering number of people dodge the 'draft' and turn their backs on their brothers in arms each year. We saw these acts as prime examples of courage and bravery, rather than cowardice. That is why we became interested in these overlooked victims of war and in turn, decided to create an experimental anti-war film that doesn't glorify its participants. In summaray, we wanted to explore the impact of what happens when you take a naïve child that played pretend war (one that we were all familiar with) and throw him into the heart of a chaotic war to explore its realities.
The project got underway.  Kristof and Shane worked in tandem from opposite sides of the globe writing the film. Kristof was often busy traveling the world, working to generate funds to make our vision come to life, while Shane worked out of South Korea. After countless nights, at opposite ends of the world, we eventually wrote our film! Unfortunately, that was the simplest task and we were about to learn that it was only going to become a lot more difficult moving forward.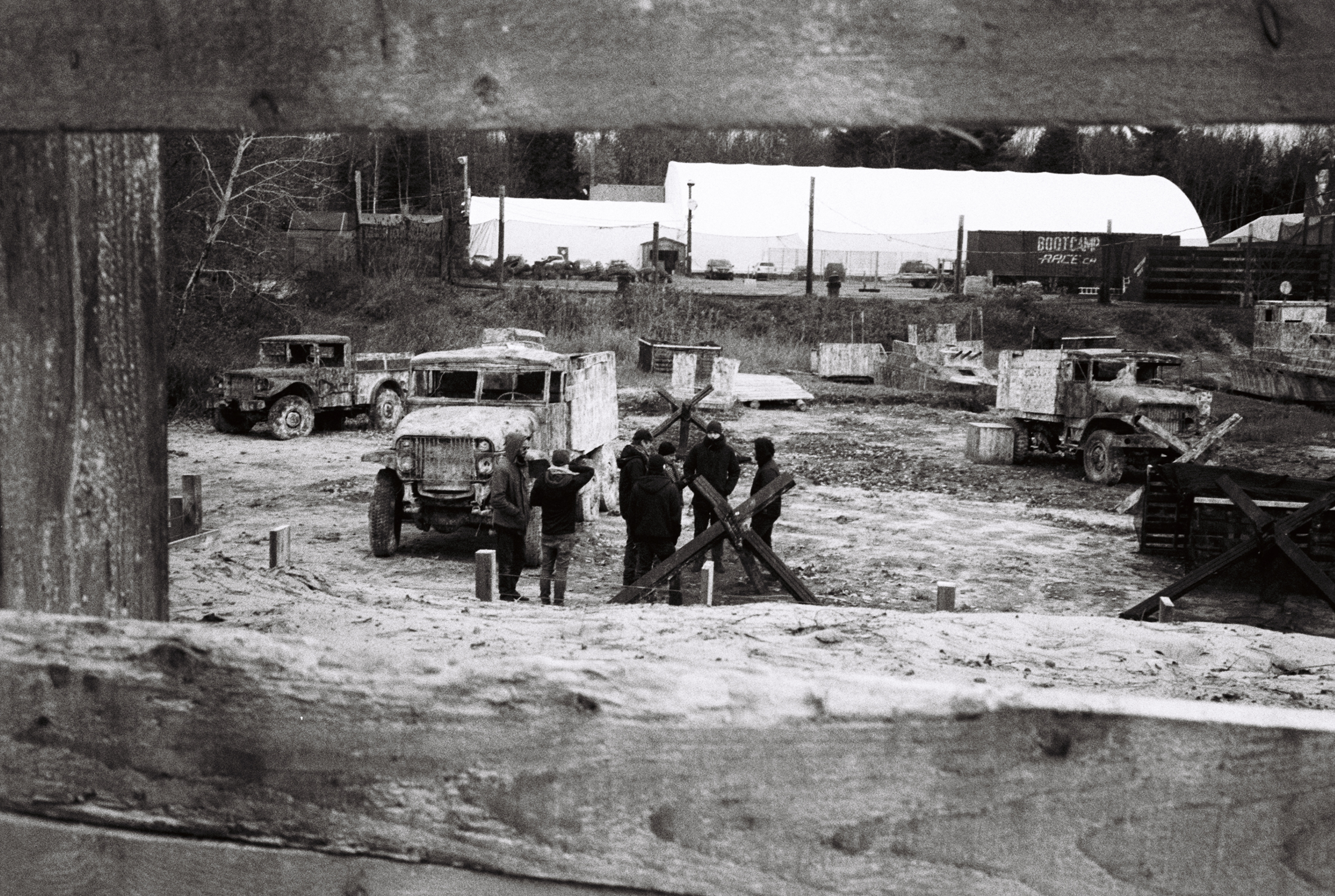 With zero funding, we had to carefully plan out the logistics of how we were going to make our film a reality.
Vlad played a massive role in producing the film and it was due to his hard work that we were able to really make this passion project work. We began to search out like-minded people to invest their time and energy into our idea. We began to gather friends, family, and motivated colleagues who were all eager to bring this film to life. Slowly the film became to take shape, which was exciting for us because the project was our responsibility.
Sure, we had to take some short cuts and do things the ghetto way at times, but at least we were doing it, we were finally making our film. We're the first to admit that this project isn't perfect, hell its far from it, but everything we did we did off our own backs and on the fly. It was a lot of improvisation and cheating as much as we could with the budget we had. Lots of ideas worked but many more didn't. Using what resources we had, we are proud of the result however it wasn't until during the shoot that we realized the potential the film had.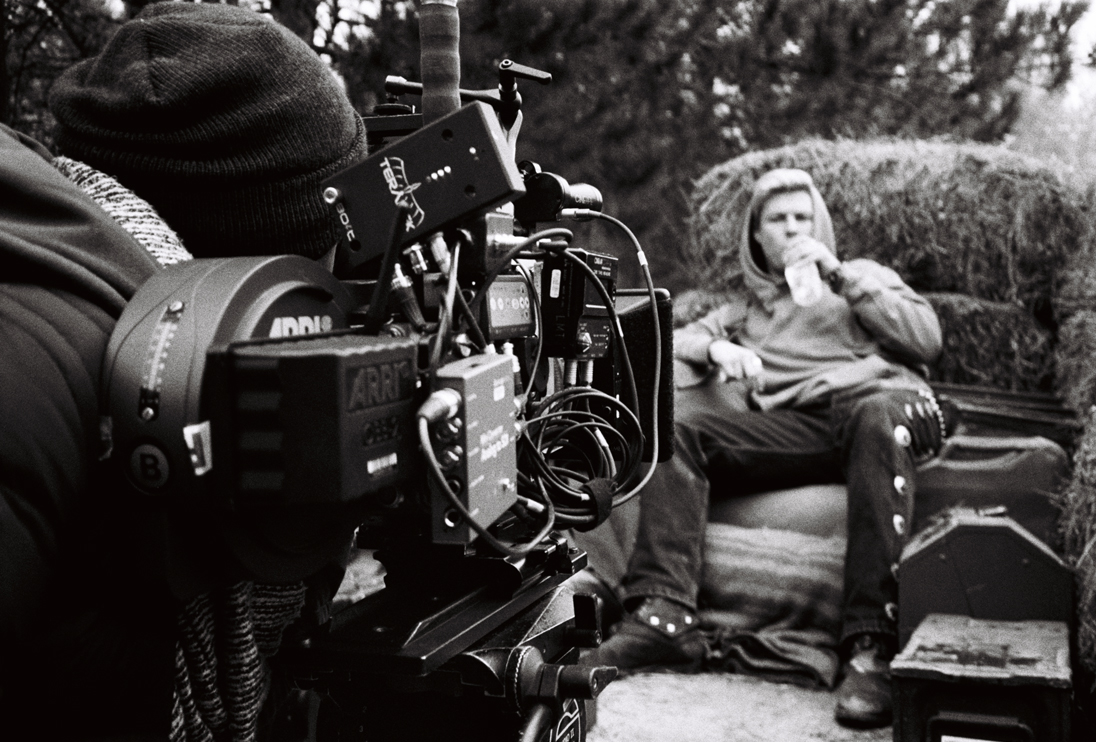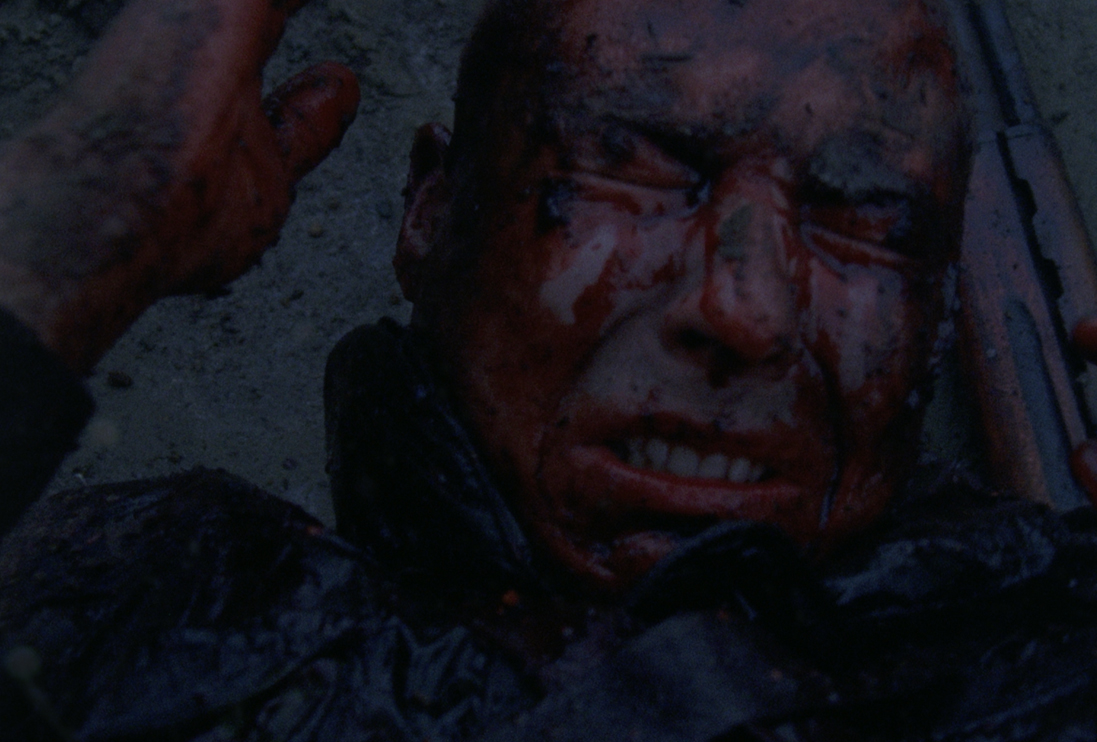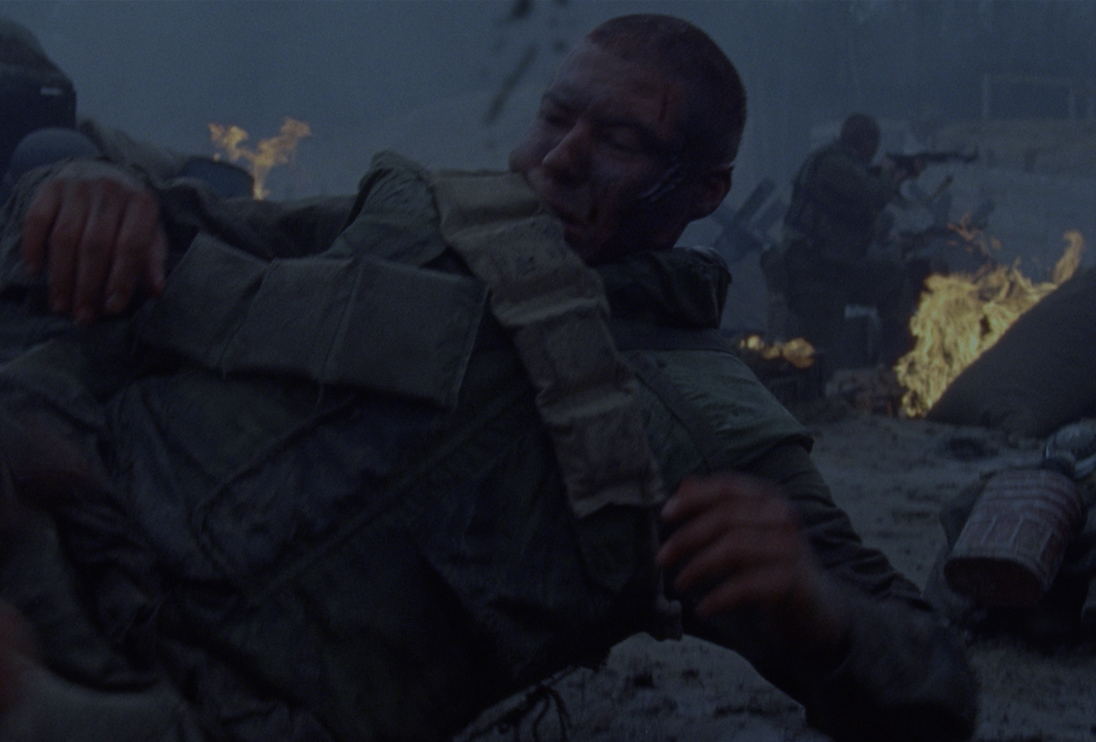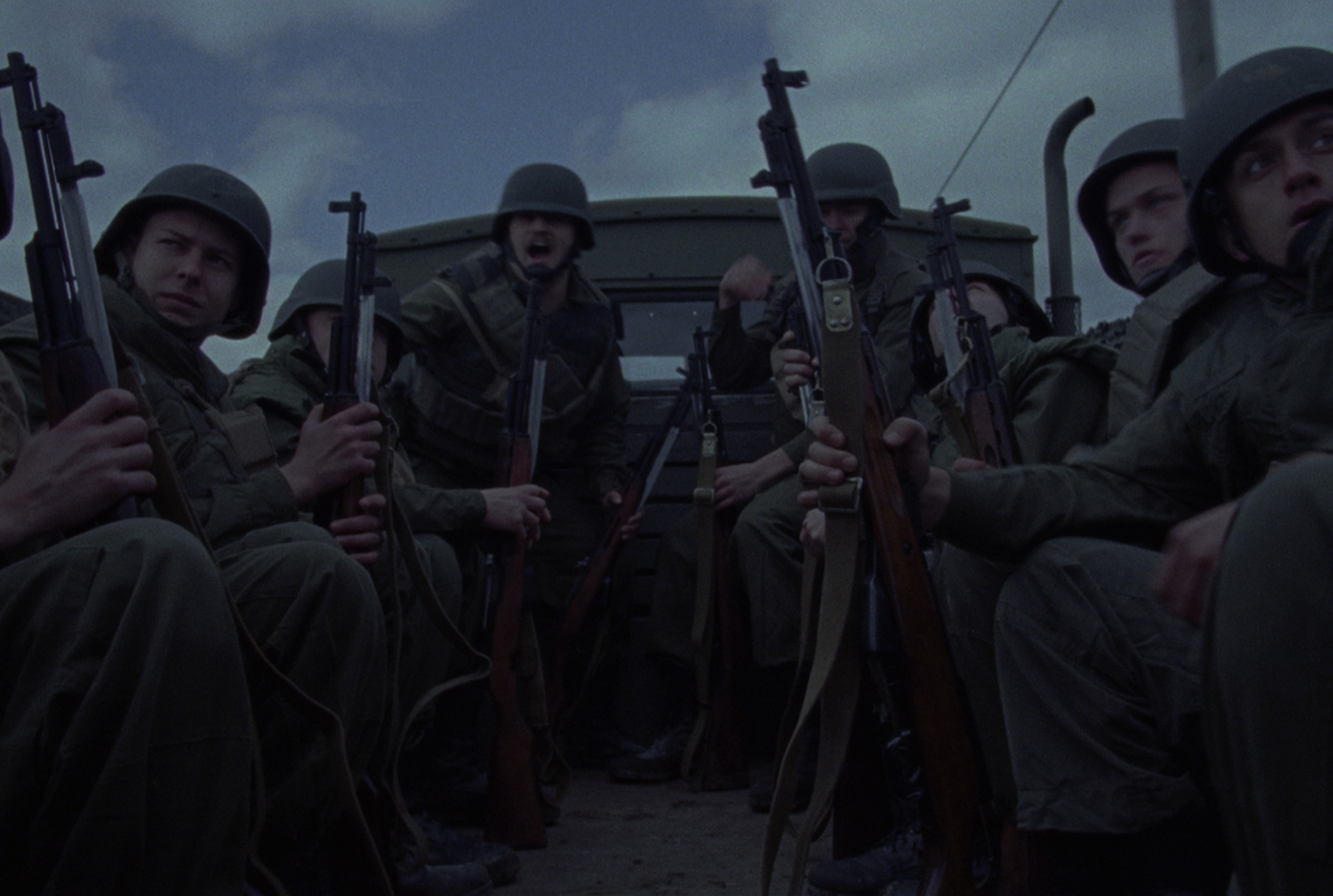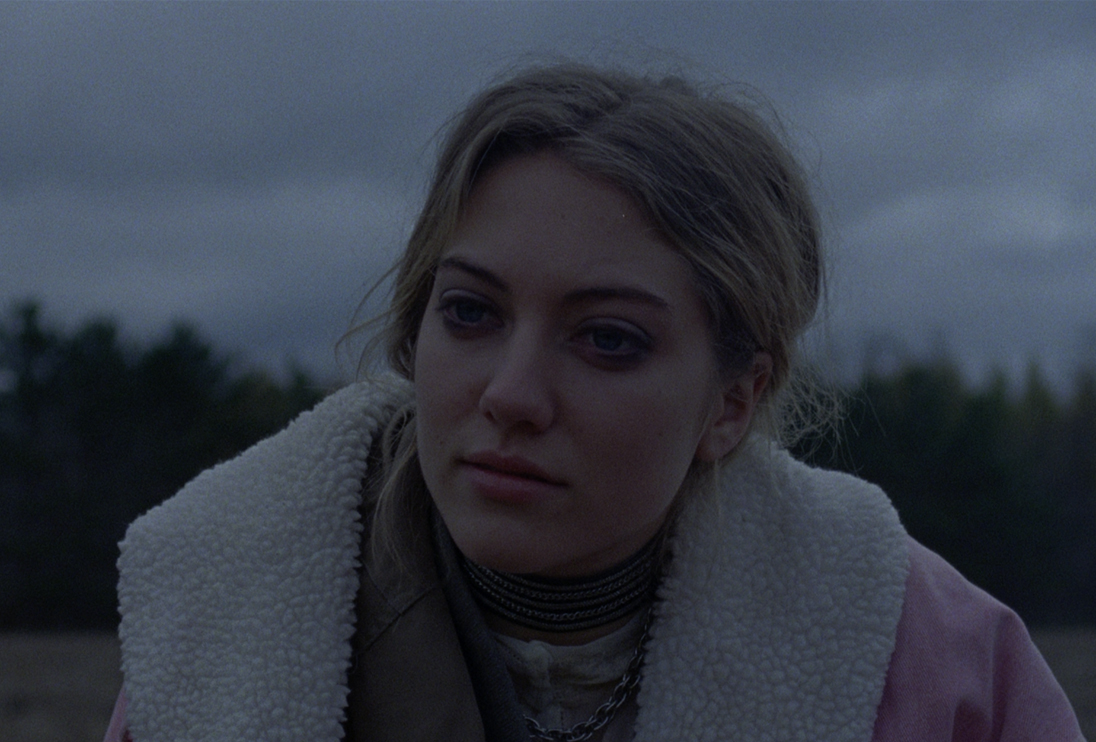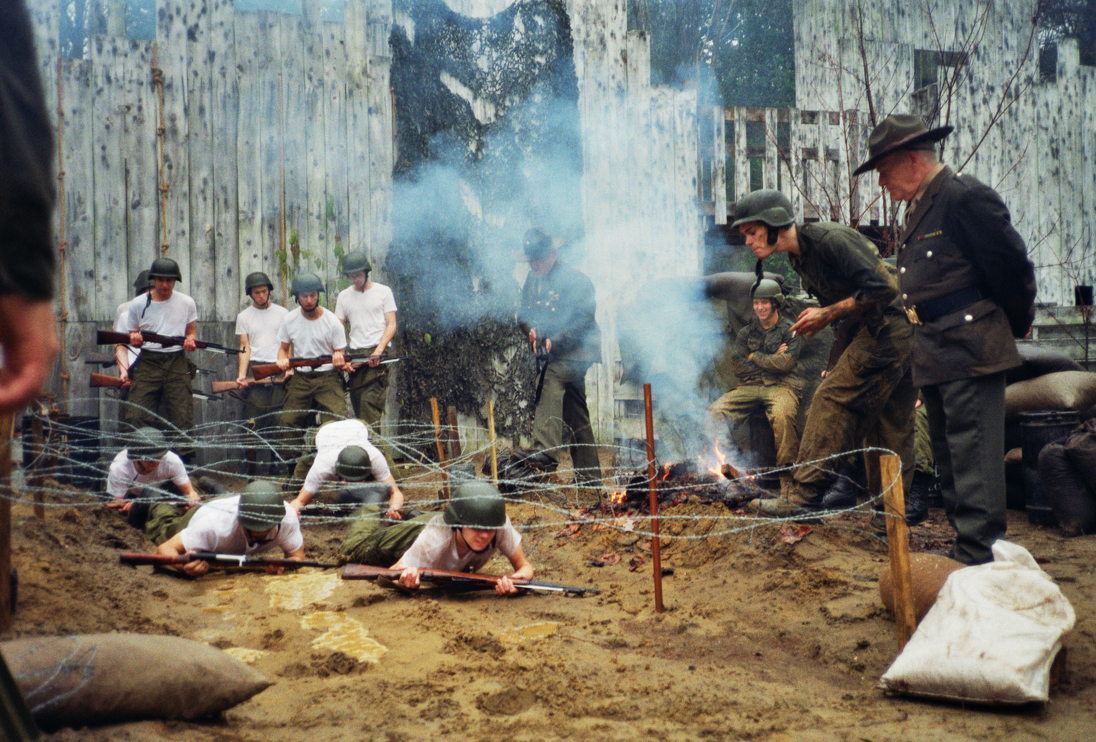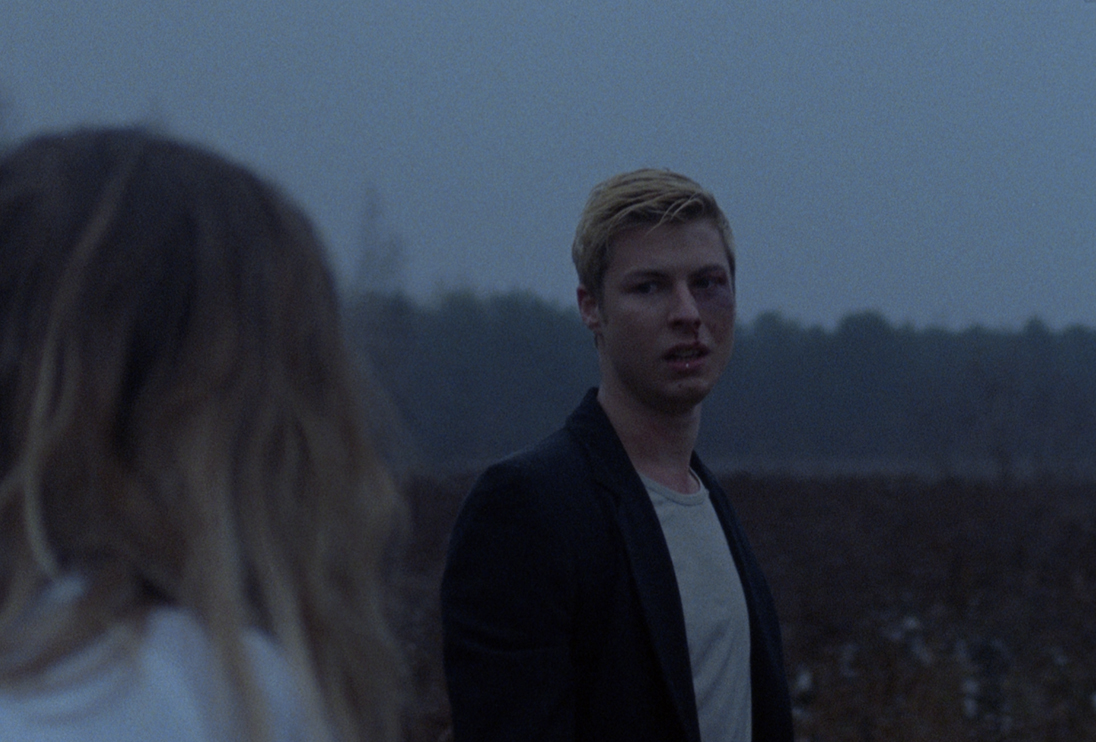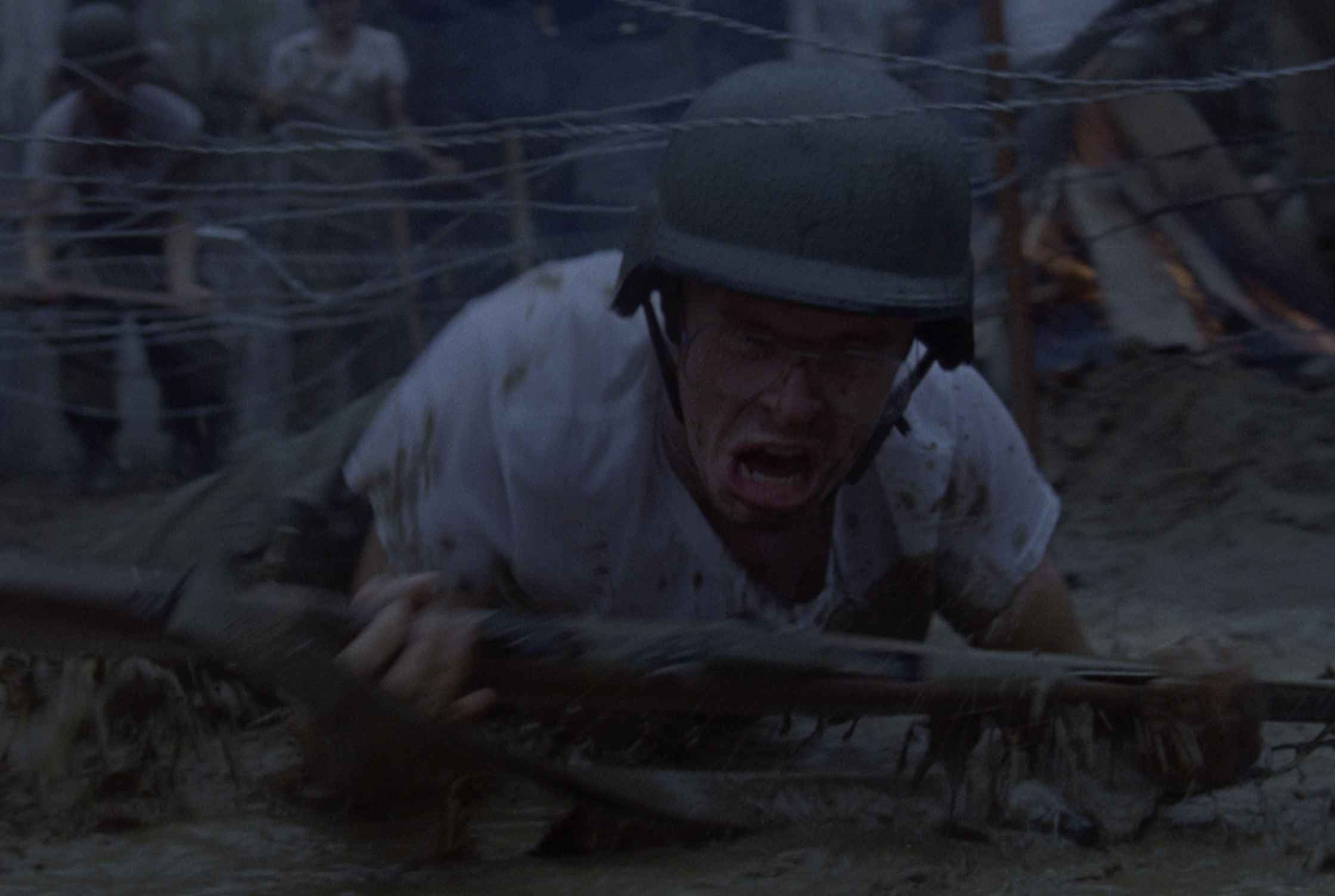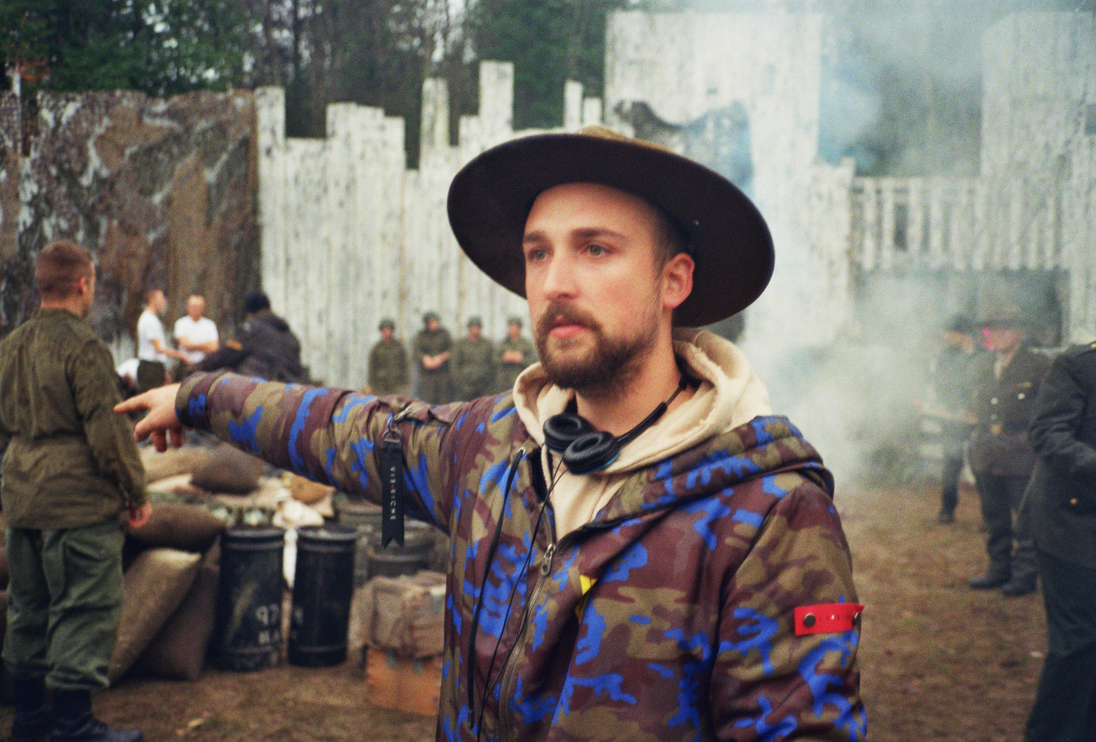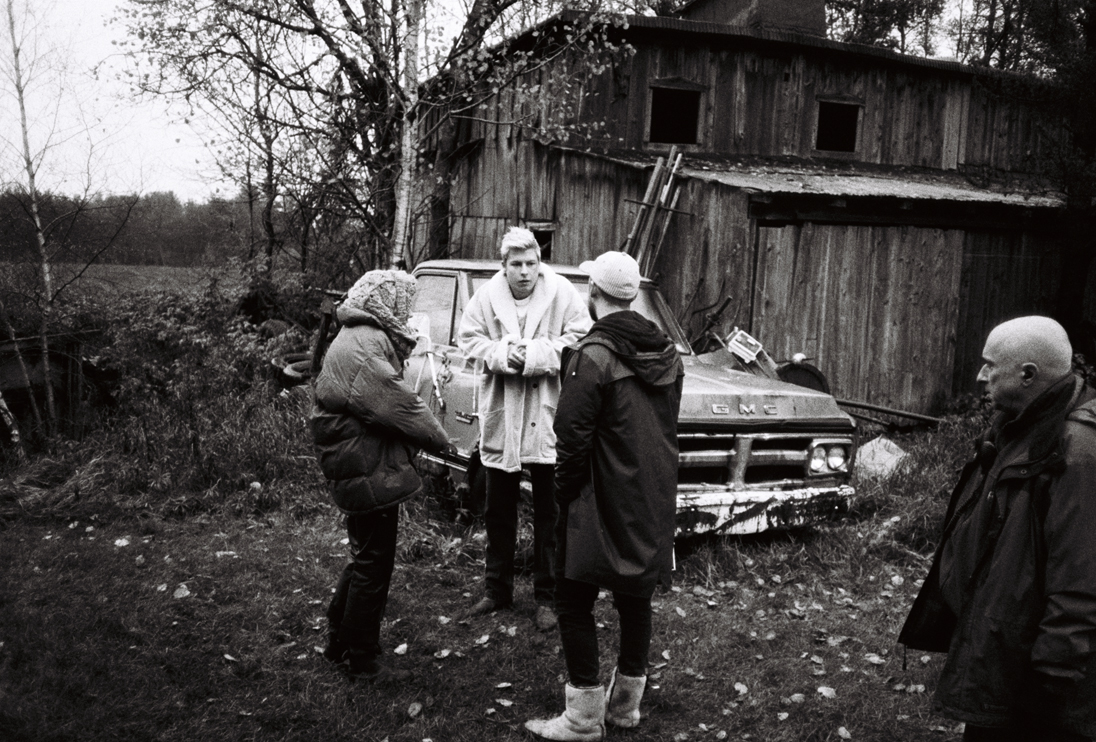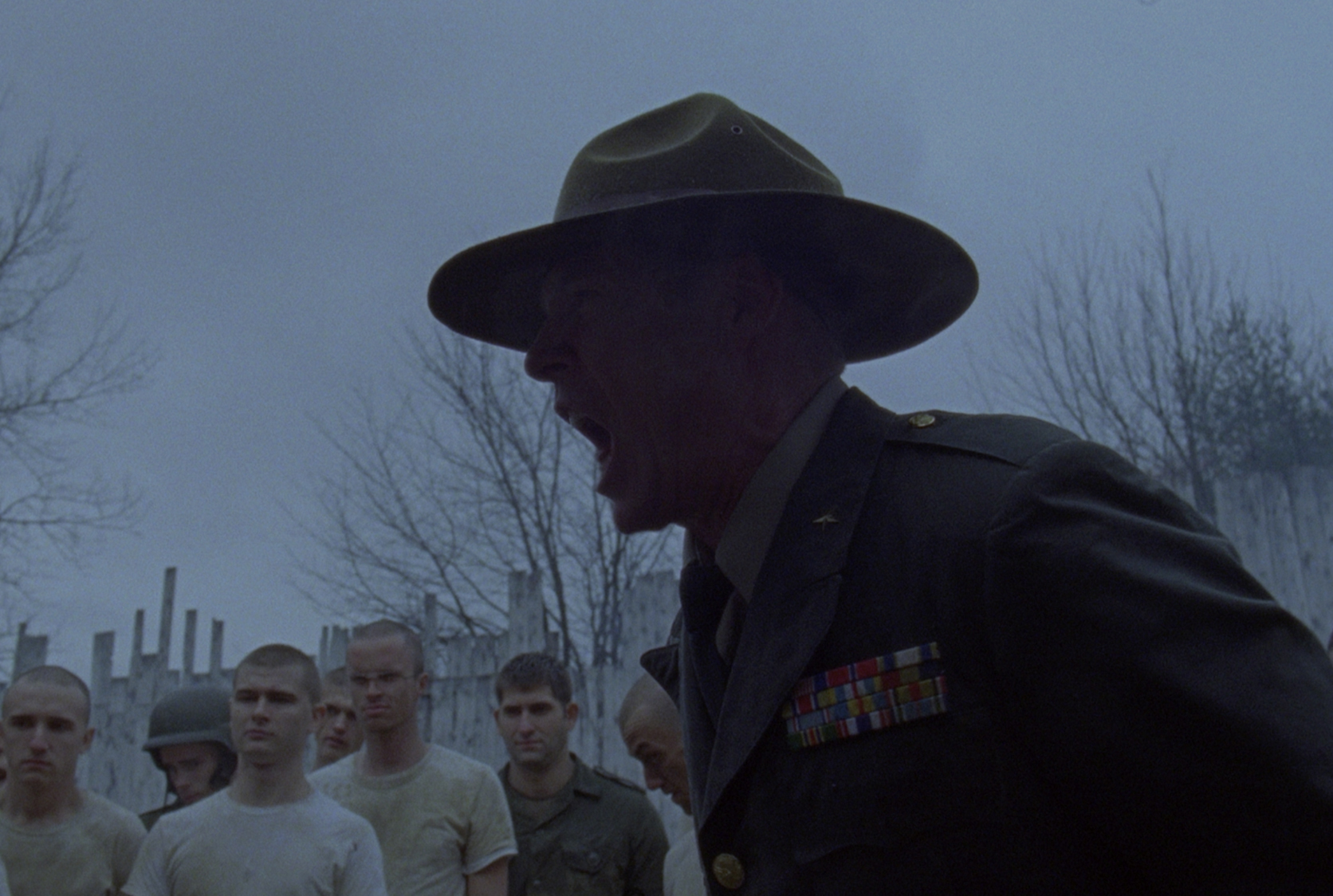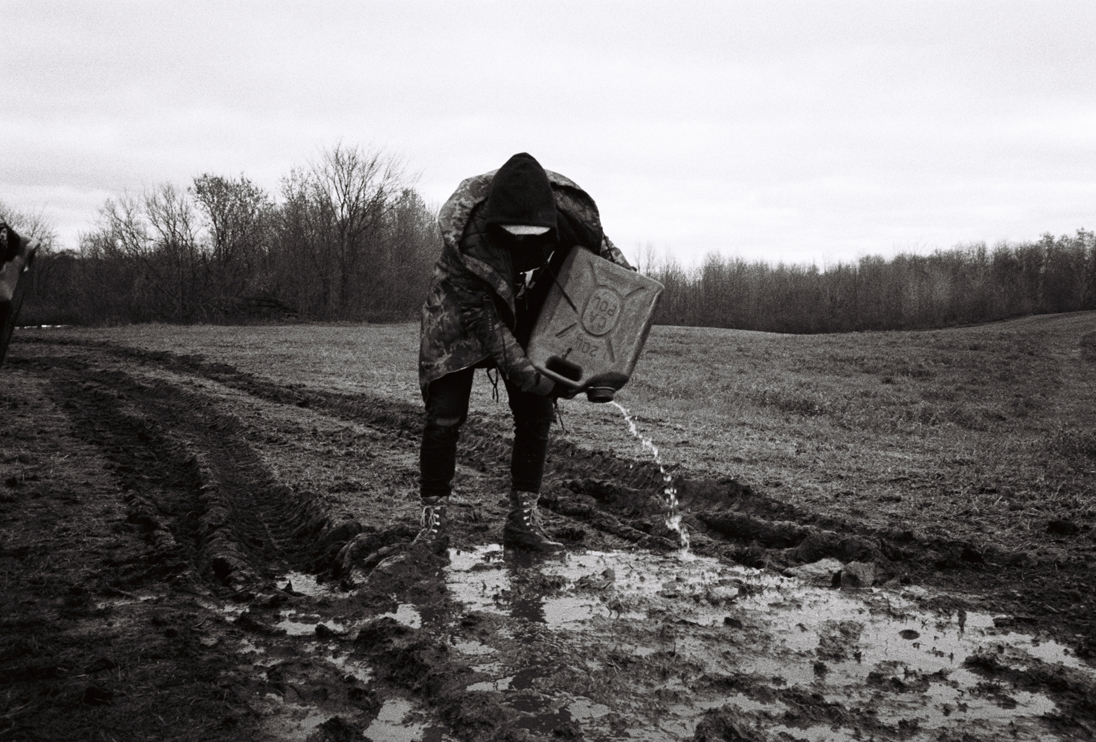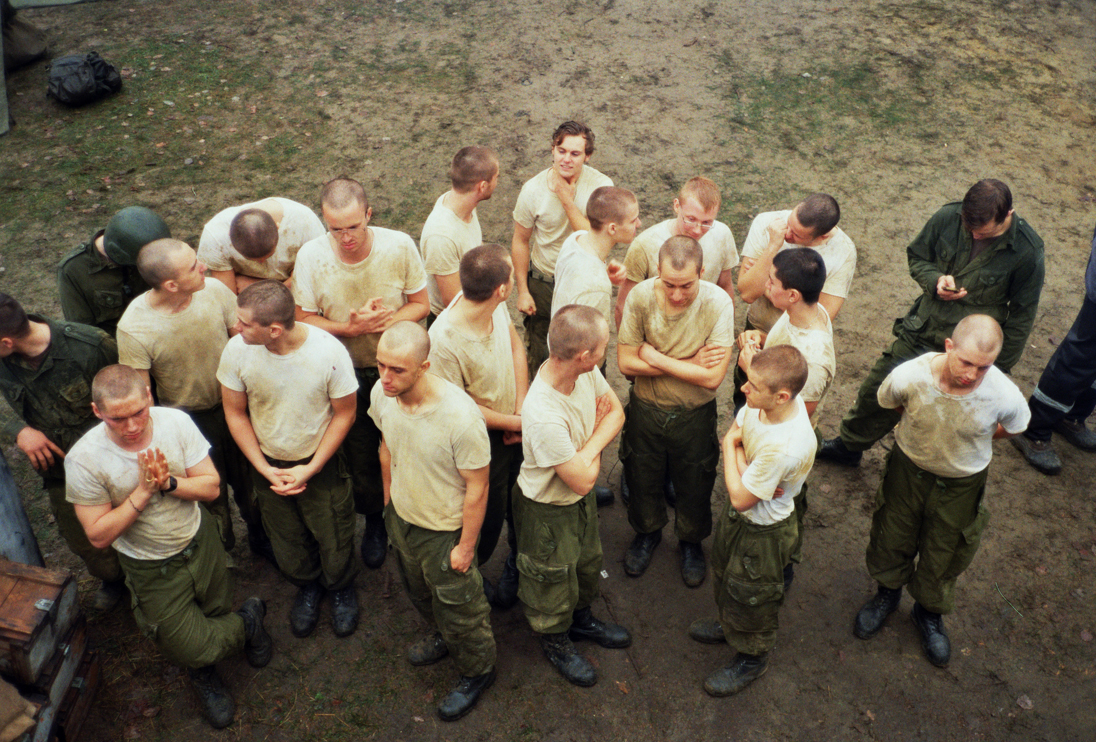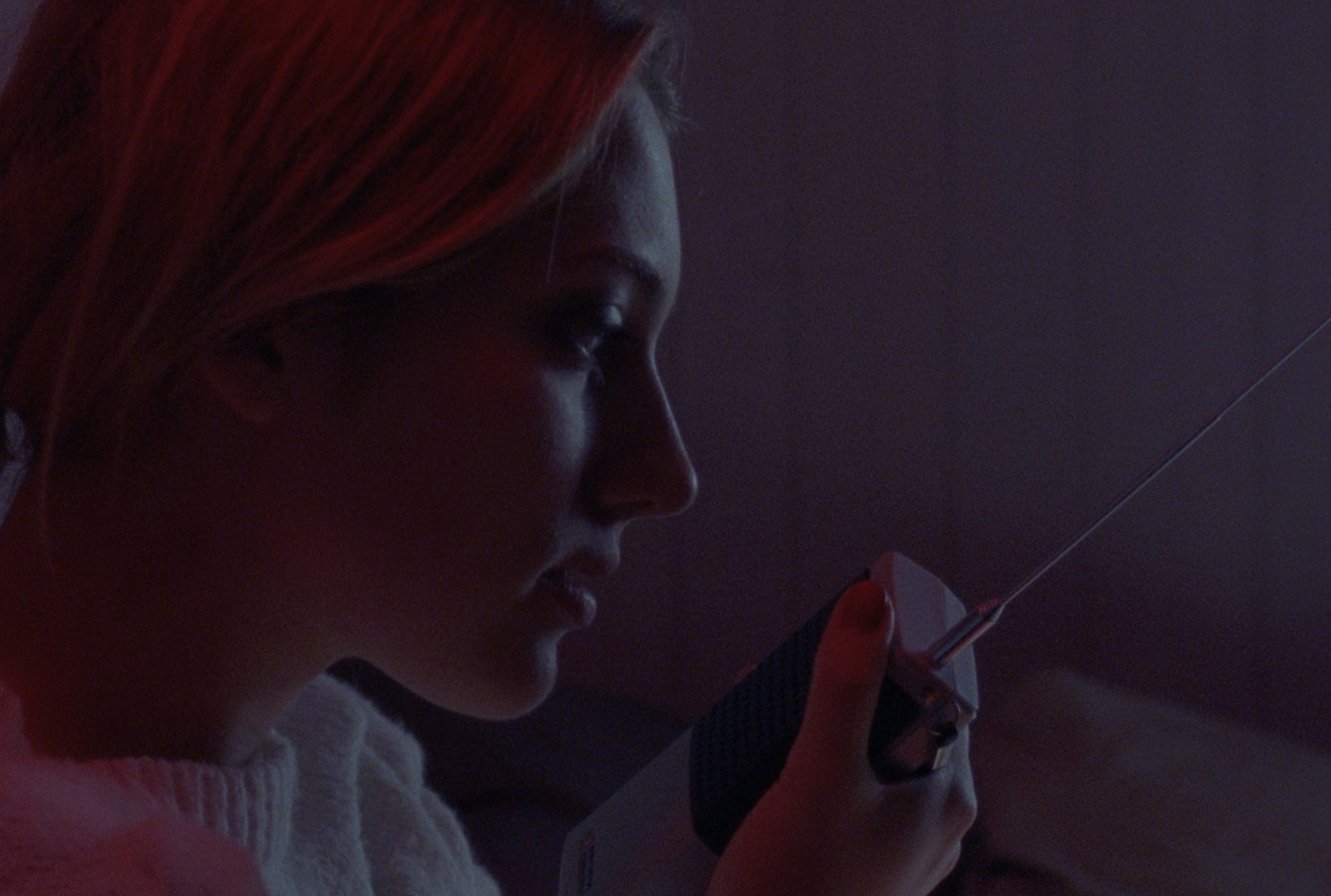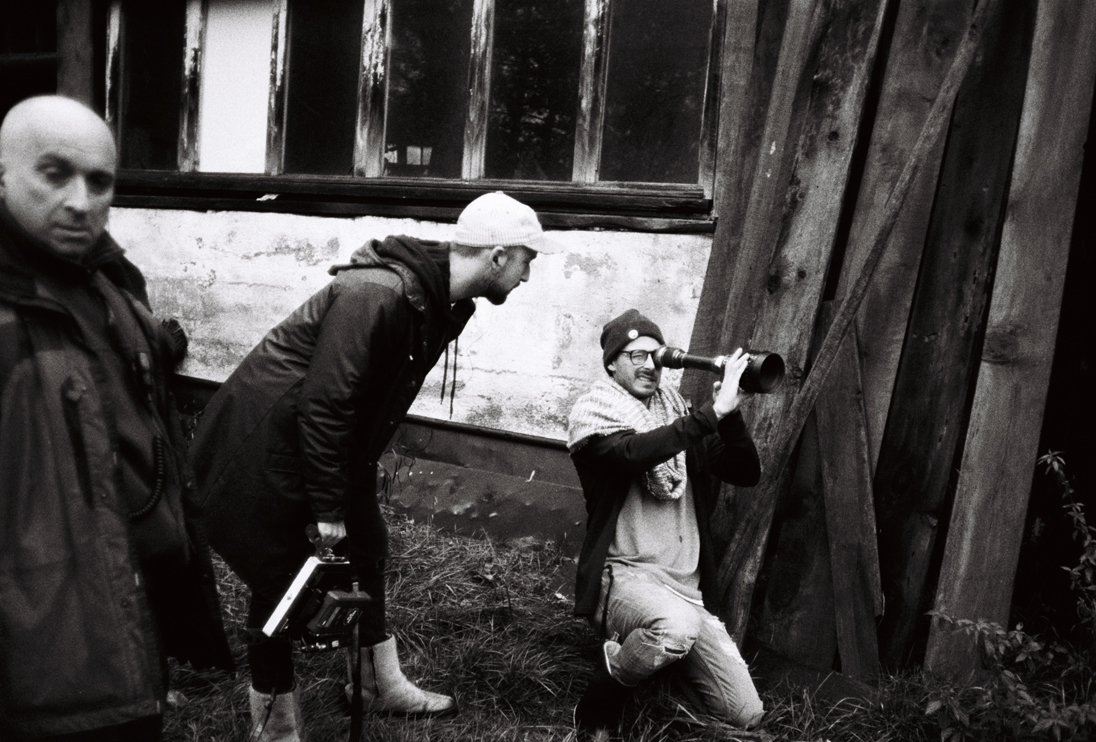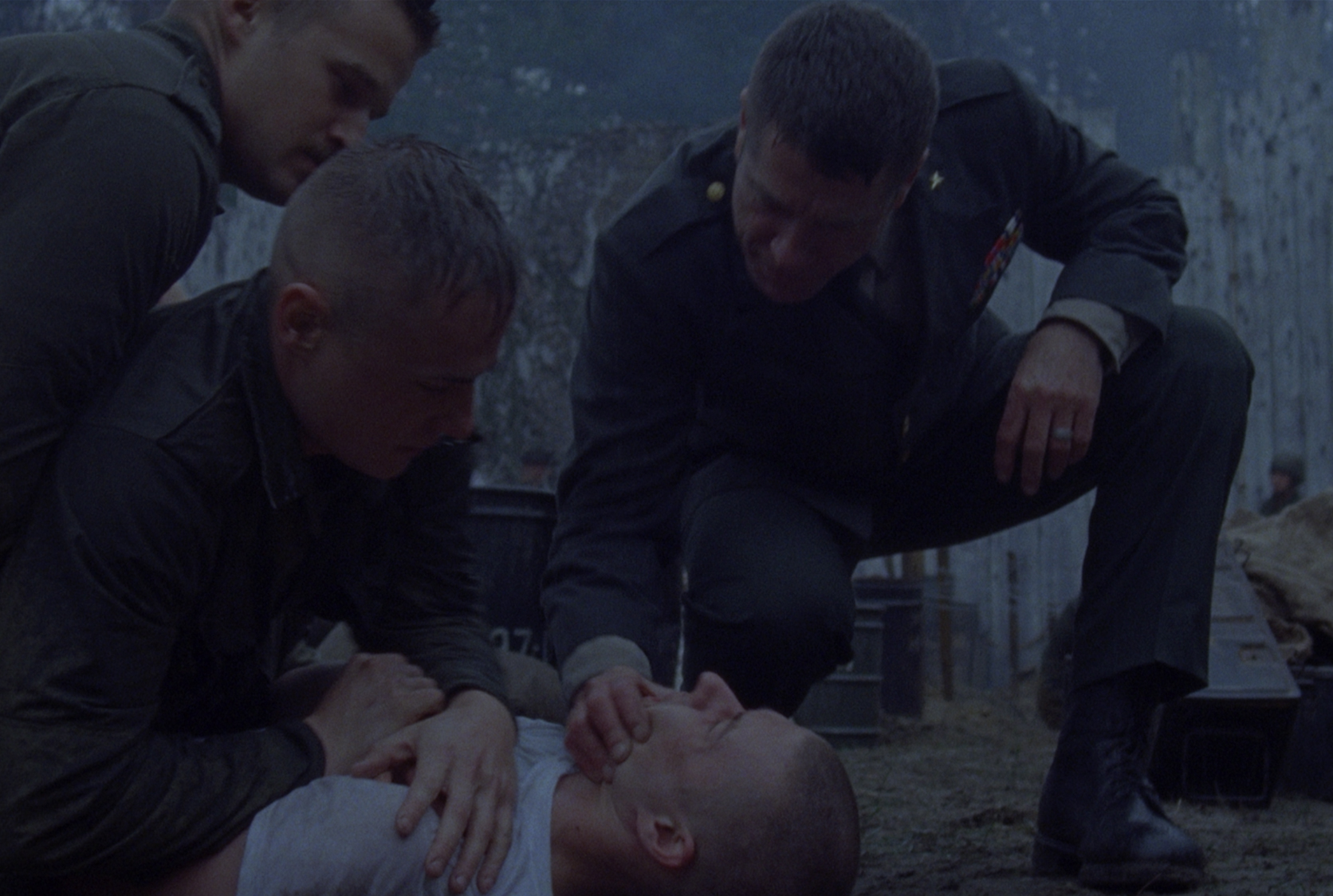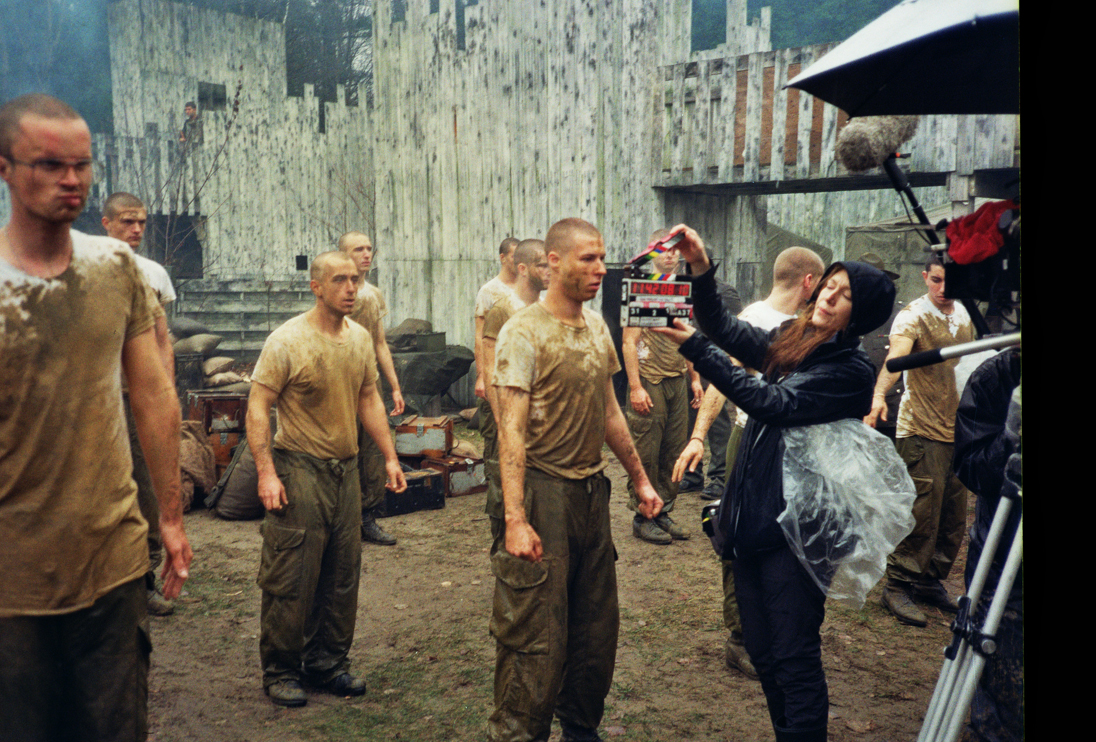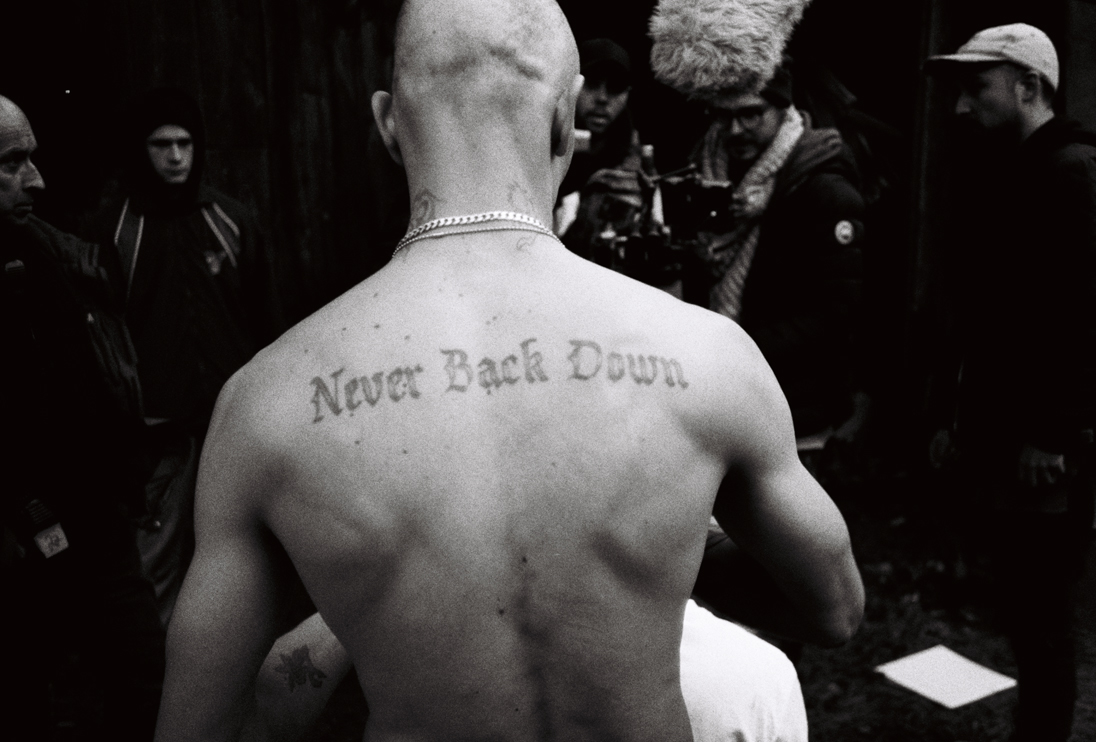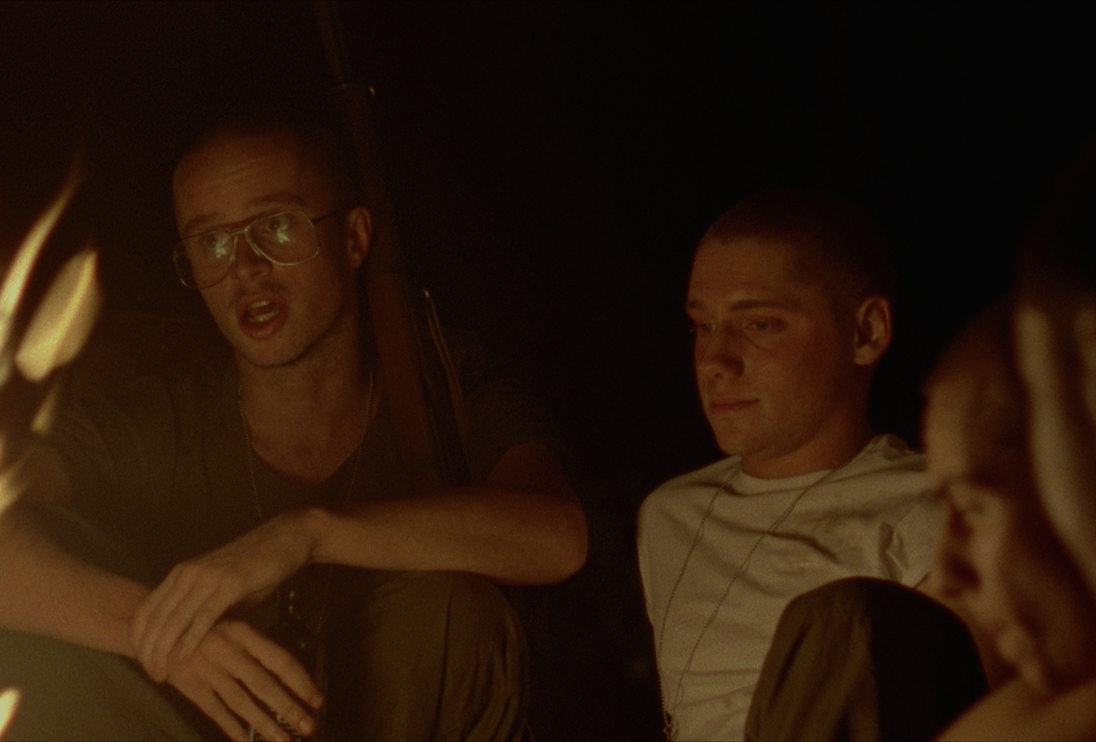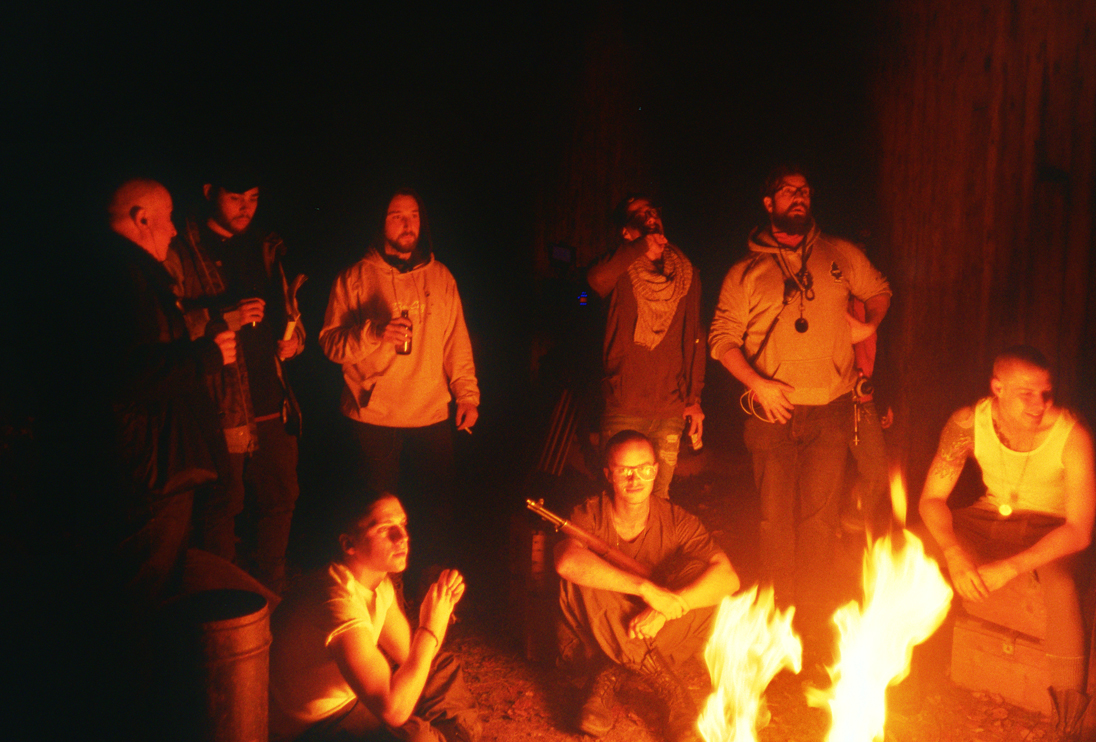 We started this film as a fun endeavour, something that was only for us, but as time passed, we realized that the small seed of an idea that we began with now had the potential to blossom into something much larger.
One of our biggest regrets was not taking that extra time to lay a better foundation in terms of story and characters. We were so excited to make this film that we didn't stop to realize the potential we could have created for ourselves. Over the seven-day shoot we found ourselves developing additional ideas and fleshing out characters on the fly as we began to see how large our world was able to become.
Unfortunately, with such a tight shooting schedule and budget, it was too late to make any huge changes. It was sort of an unspoken joke that after each day on set, none of us could believe how far our seed of an idea had developed. We wished each day that we could go back in time and better prepare so that our end result could have been that much more polished. Although this was a let down at the time, we had learnt our lesson for the next project and are proud of the end result we were able to accomplish together.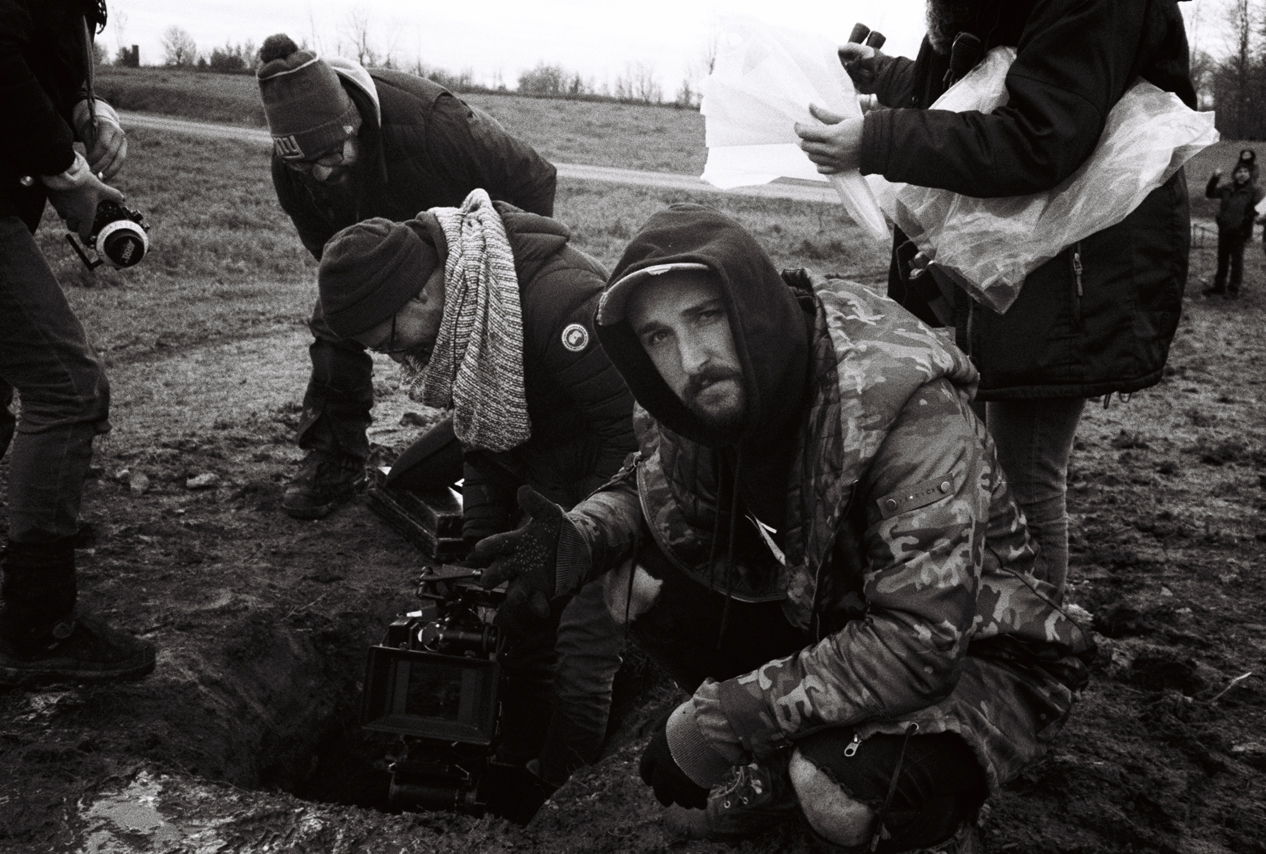 Kristof Brandl
Director & Writer
At times it felt like we were flying by the seat of our pants but with Kristof leading the way with the amazing team he had gathered, we were able to really push the limits each day.
Huge shout out to Kodak
for coming through and helping us out
Creating a short film with a small budget did lead to some bumps throughout production. On the first day of shooting we were prepared to use 25 rolls of 16mm film to create this really raw look. We thought that the 25 rolls would be suffice, however after the first day of shooting, we had already burnt through 14 rolls and still had six days ahead of us. We ended up buying a shit ton of film rolls which put us a bit into the red which is why we do have to give a huge shout out to Kodak for coming through and helping us out with a few extra rolls on the house! We were fighting up hill battles from the jump, but I guess the silver lining was that we were challenged and forced to react immediately and in unison in order to make everything work. 
Another couple of hiccups we had encountered were attributed to the weather. We quickly learnt that trying to cheat winter in Québec, Canada to look like mid-July had its challenges. We started out with around 40 extras, which mostly consisted of friends of friends and people excited to lend a hand (and also have their head shaved).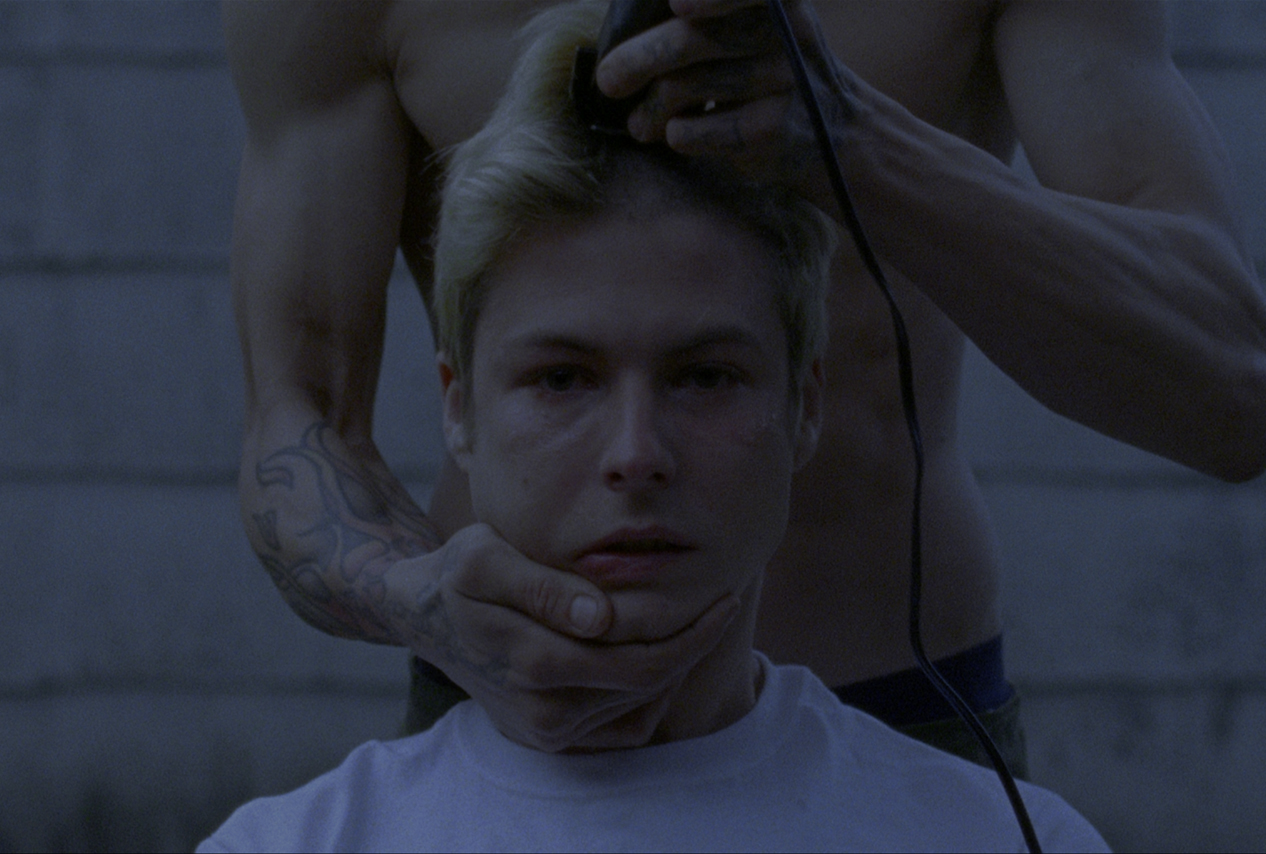 It turns out having people wear tank tops in – 2 degree weather and make them climb through wet mud and get sprayed down by cold water is a bit of a turn off.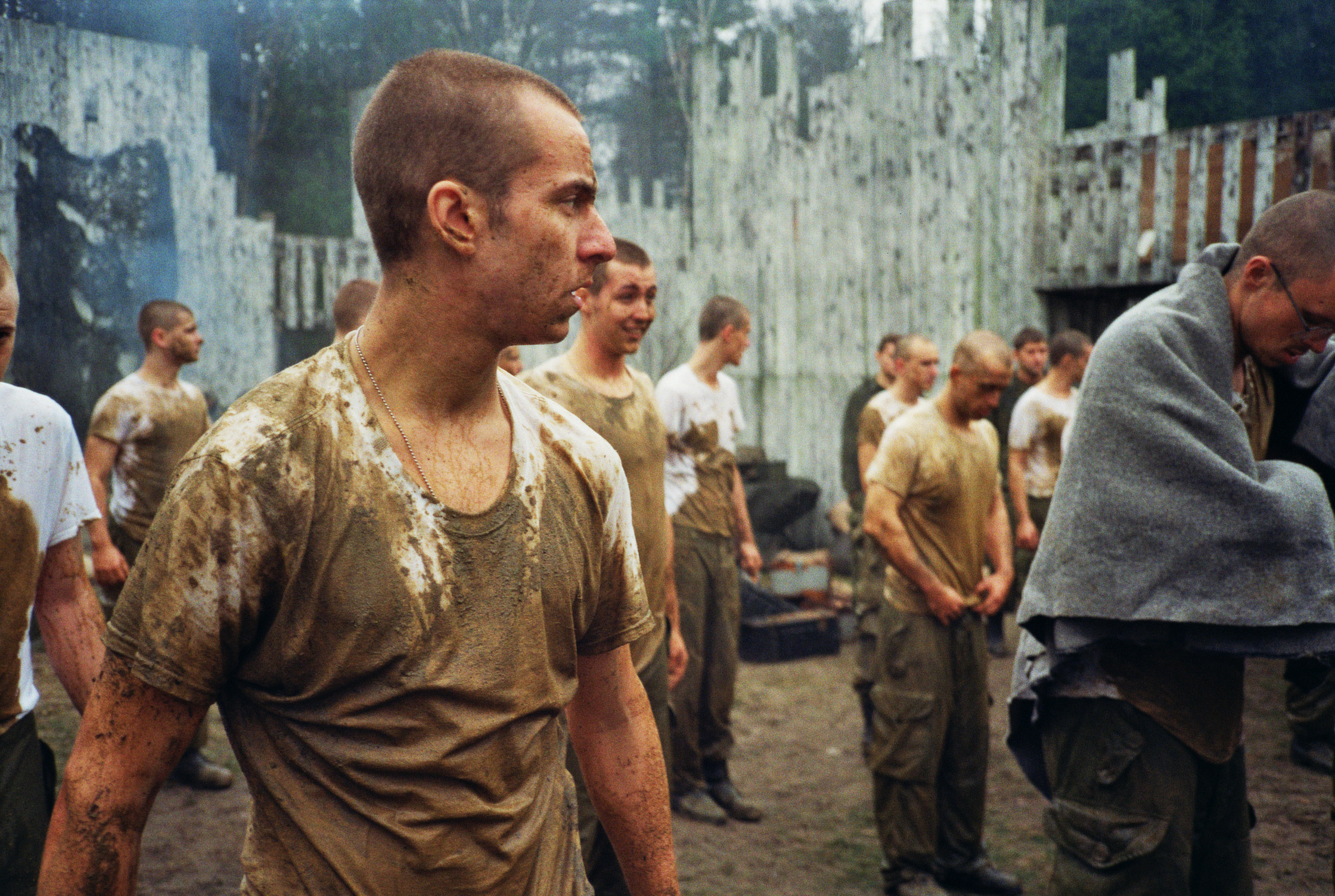 By the end of the week our number of extras had dropped to about 15. Crewmembers including art department, executive producers and even the directors younger brother Wilhelm Brandl (who also did the original music for the film) all hopped into uniform when needed.
We were dishing out rolls left right and centre to get that big wartime feel. We even had the luxury of having some extras on set who were actually in the military. They helped us out with proper military etiquette to ensure that we were staying true to basic Canadian military customs as best we could. The general vibe on set each day was incredible, even under awful weather conditions.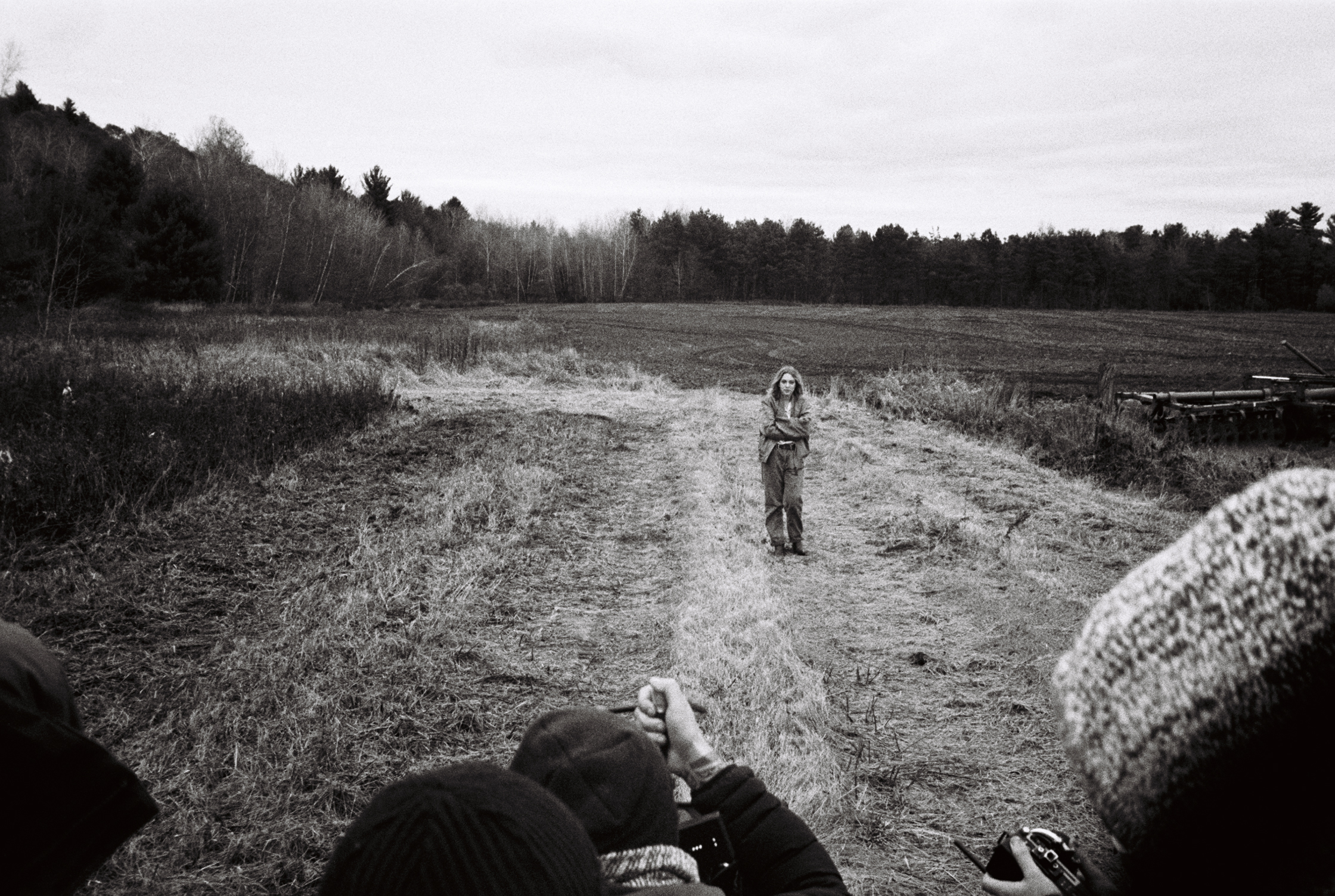 Everyone was constantly screaming before each shot to get into that chaotic war mindset.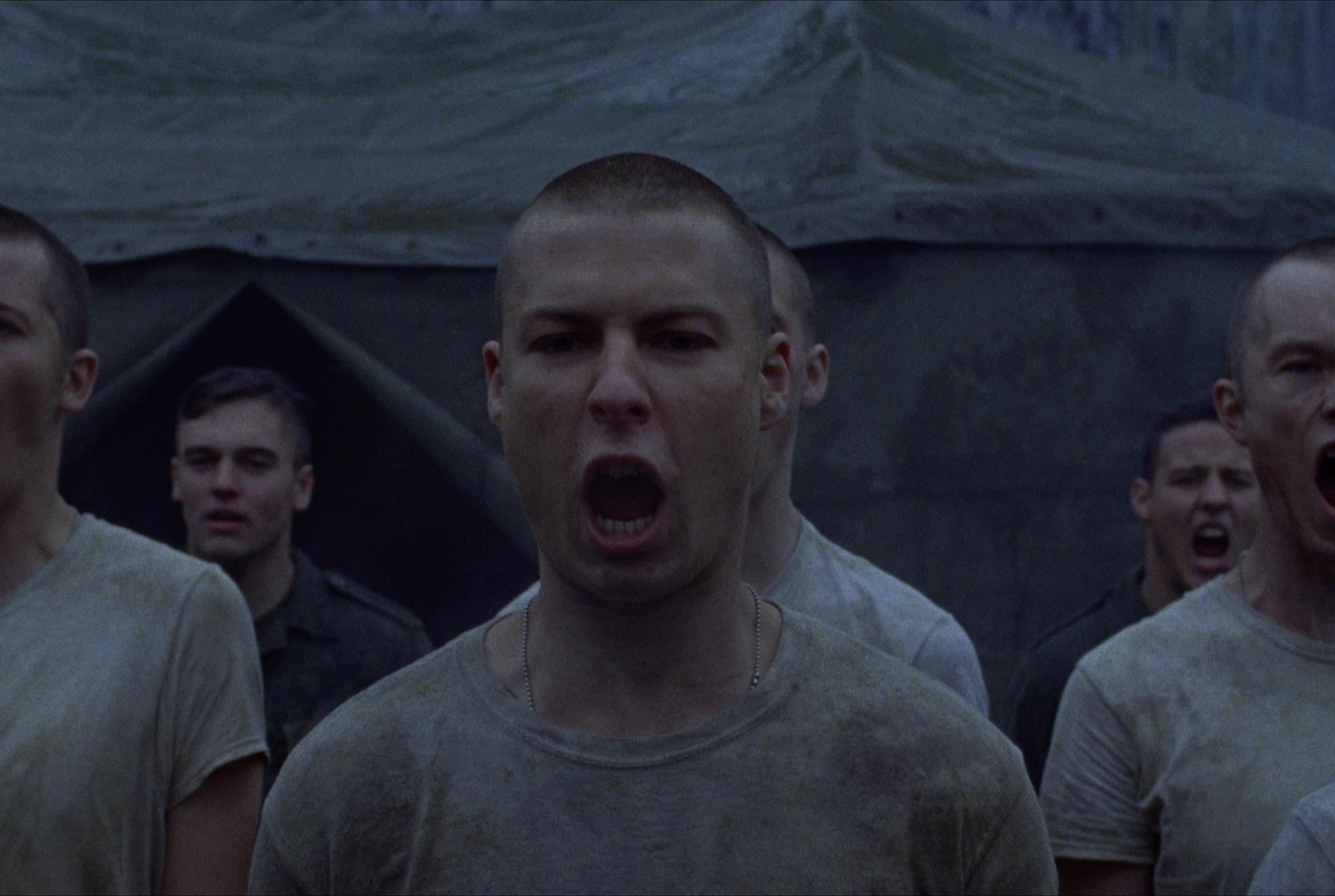 Extra's and crewmembers alike gave us their best energy to really portray this wartime feel in freezing temperatures. The seven days of shooting never felt like work for us. Since most of the people on set were also born in the 90's, we really developed this chill yet driven sense of fun that ultimately made the experience that much more rememberable for us. There was never a dull moment and lots of the crew actually became really close friends after the experience was over.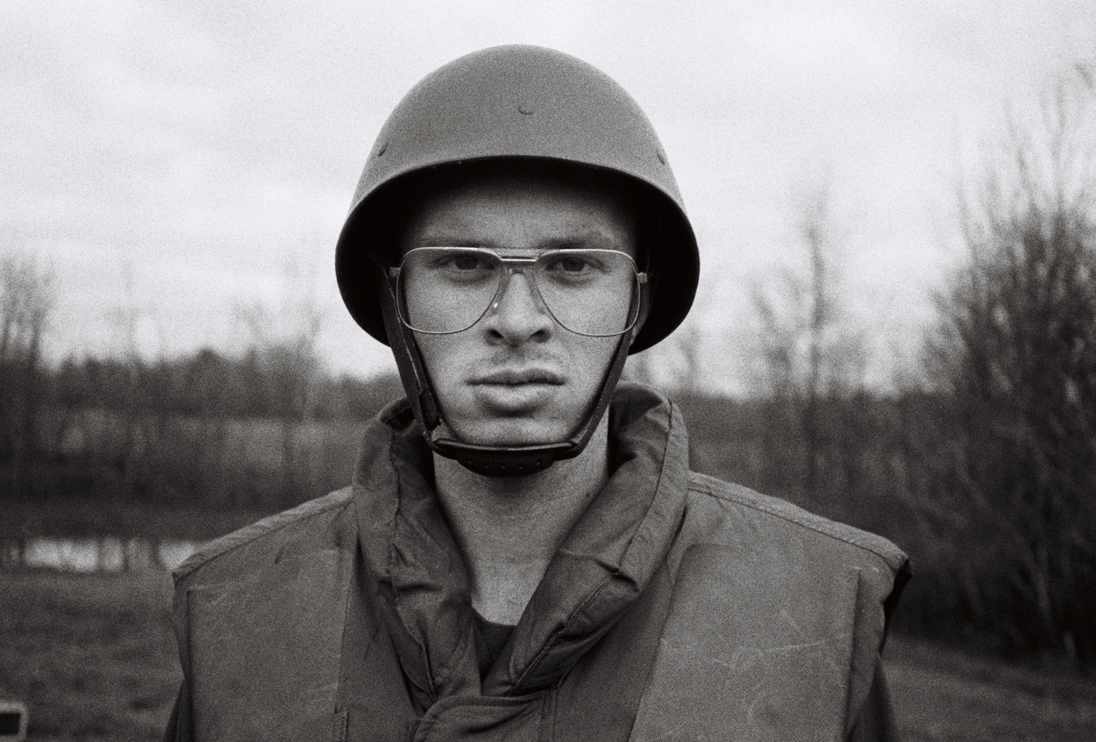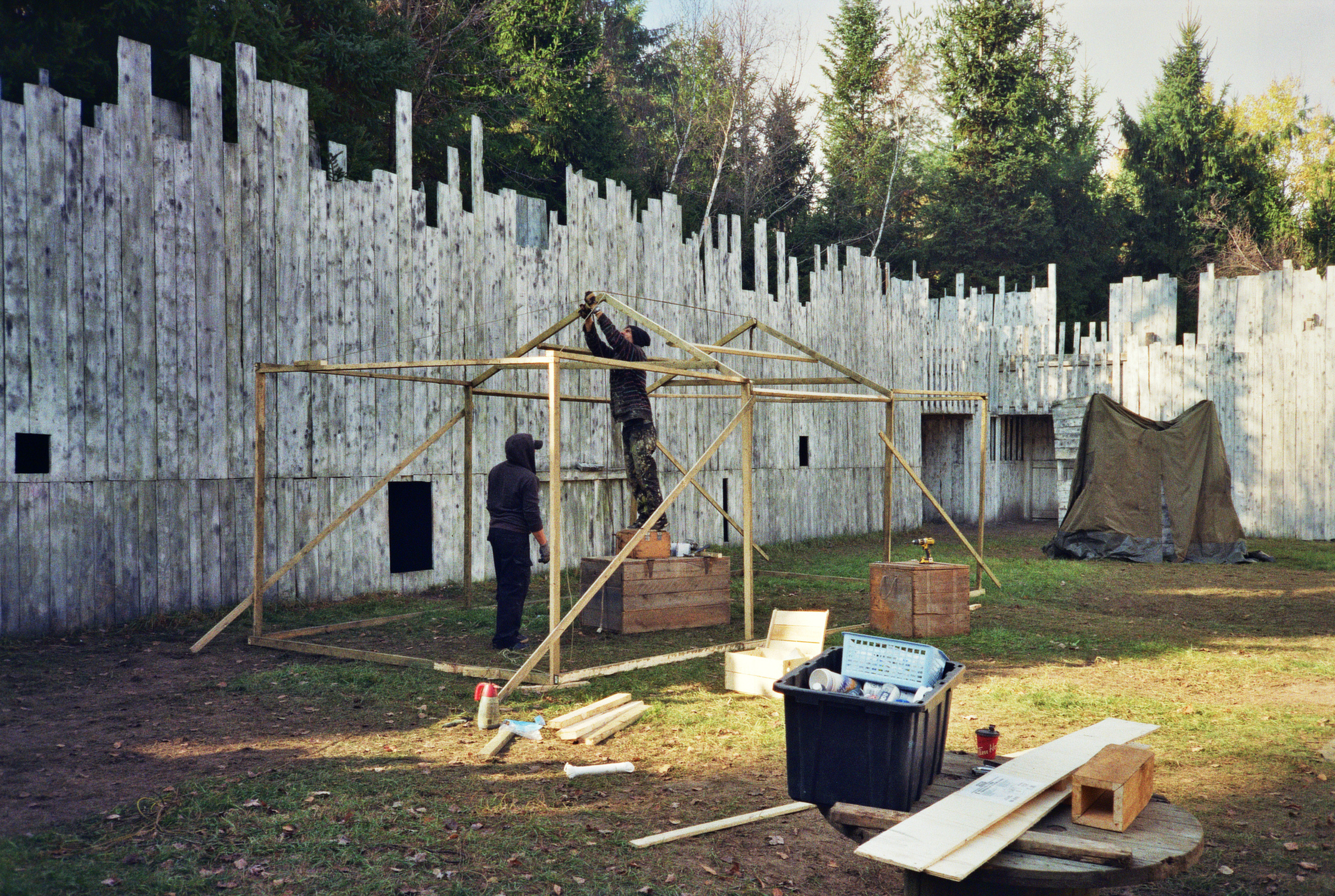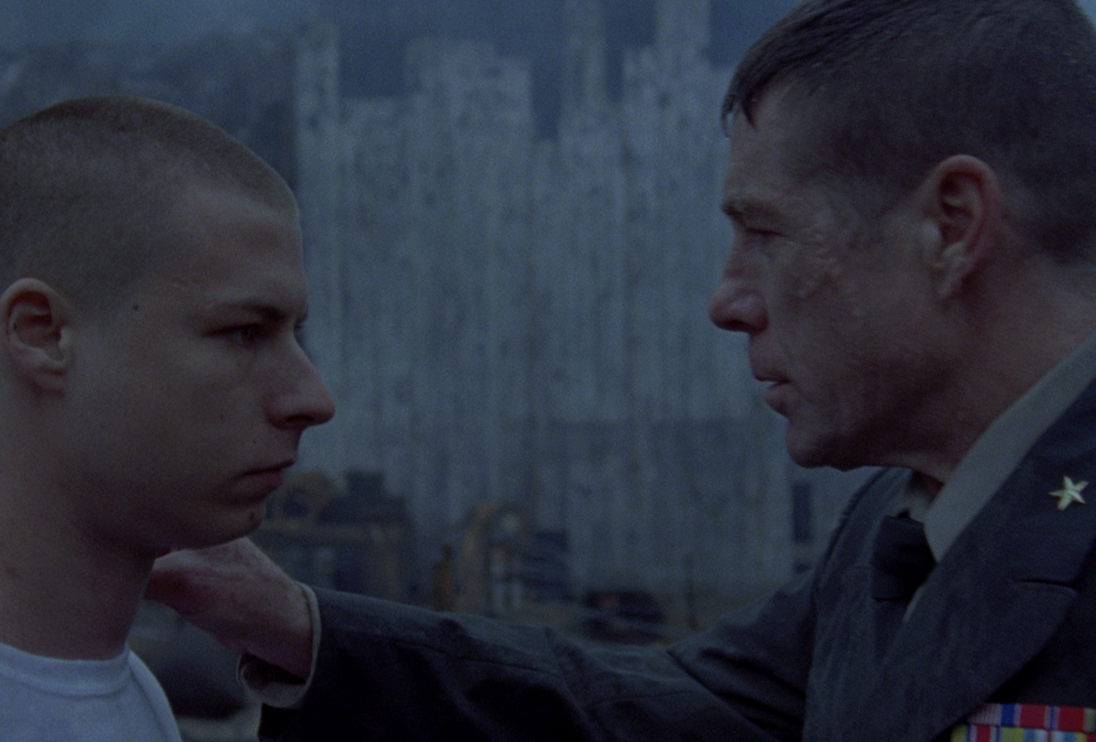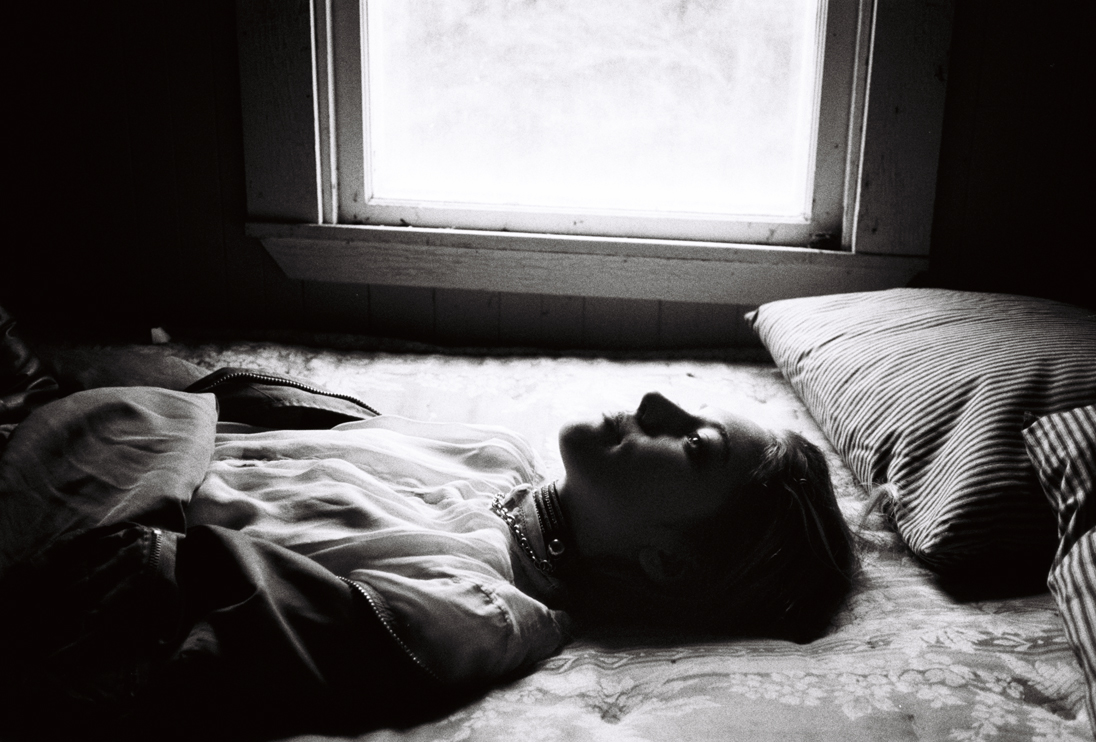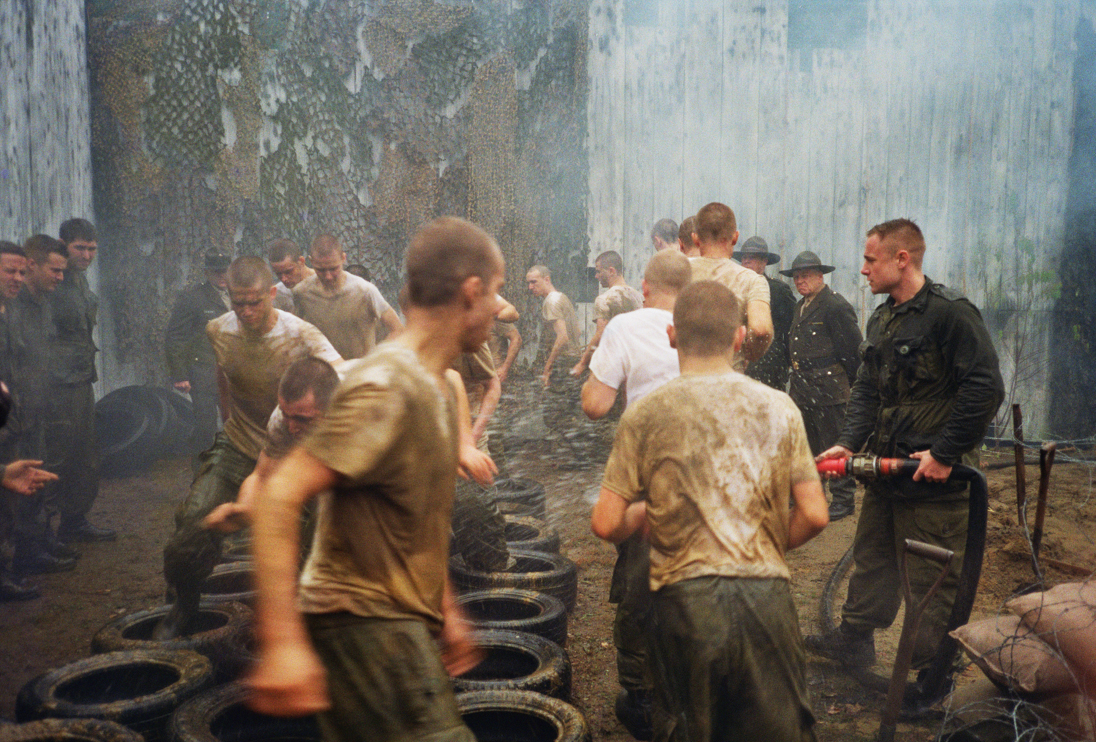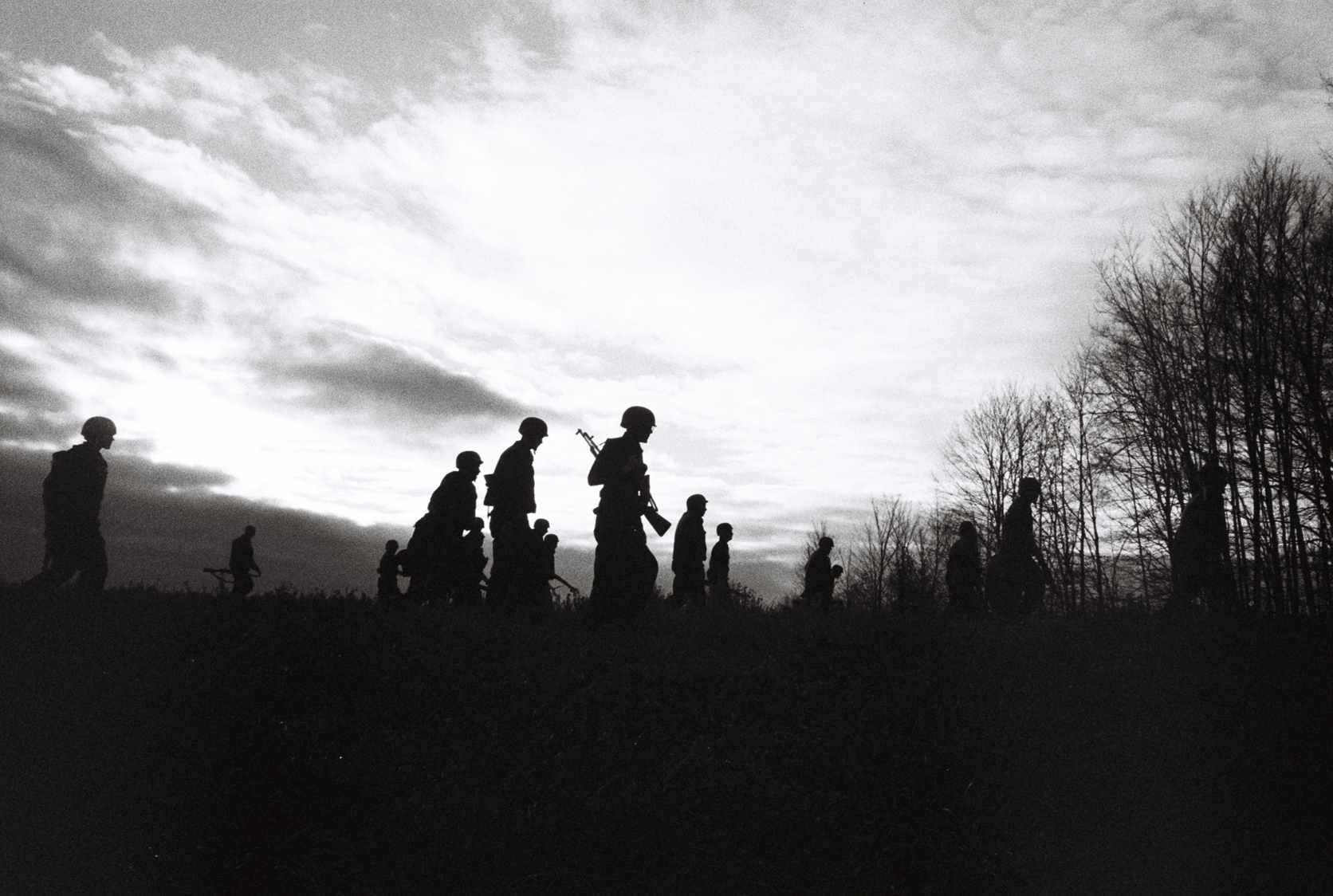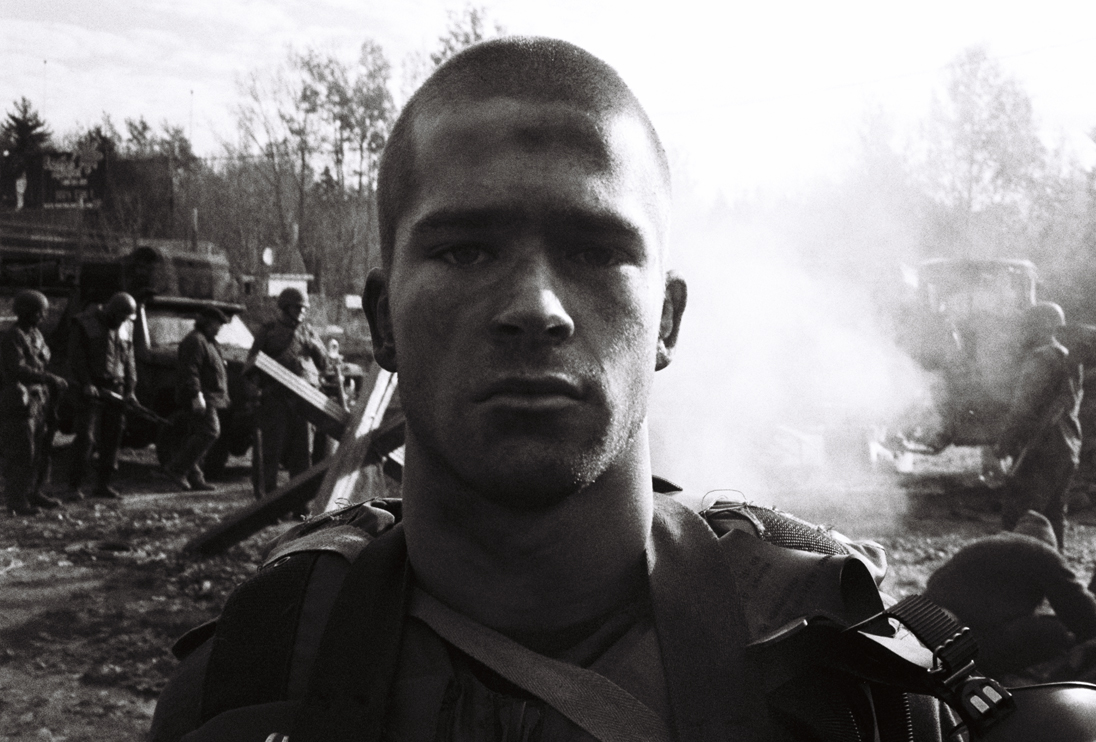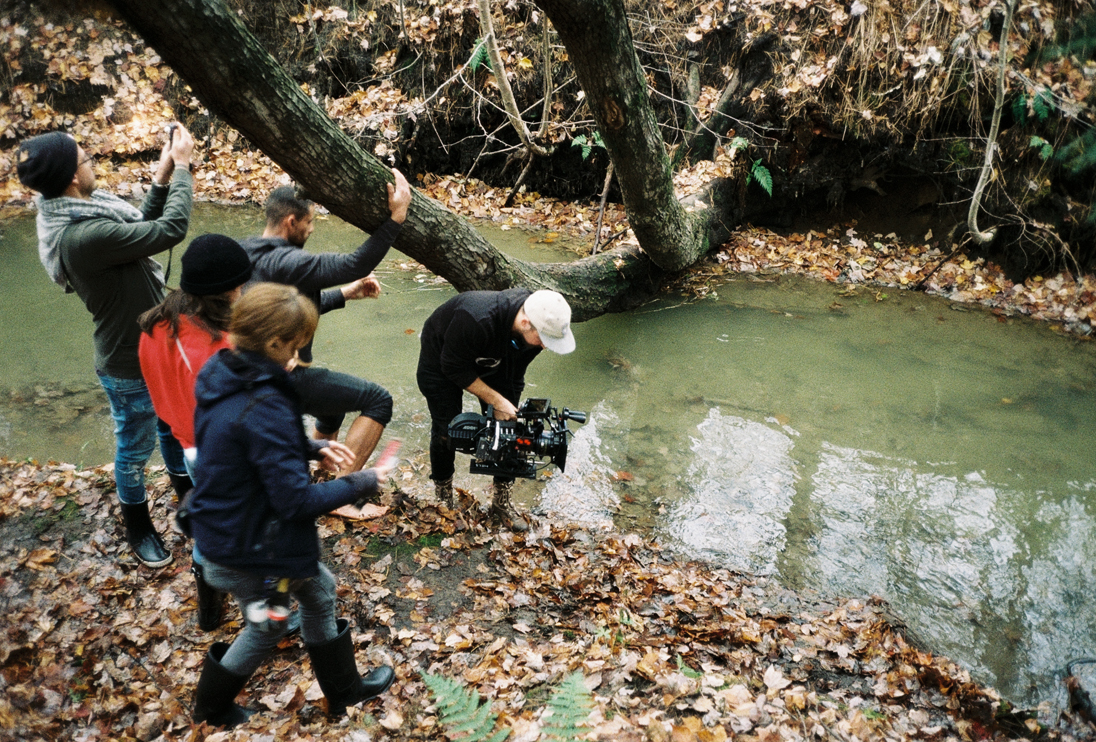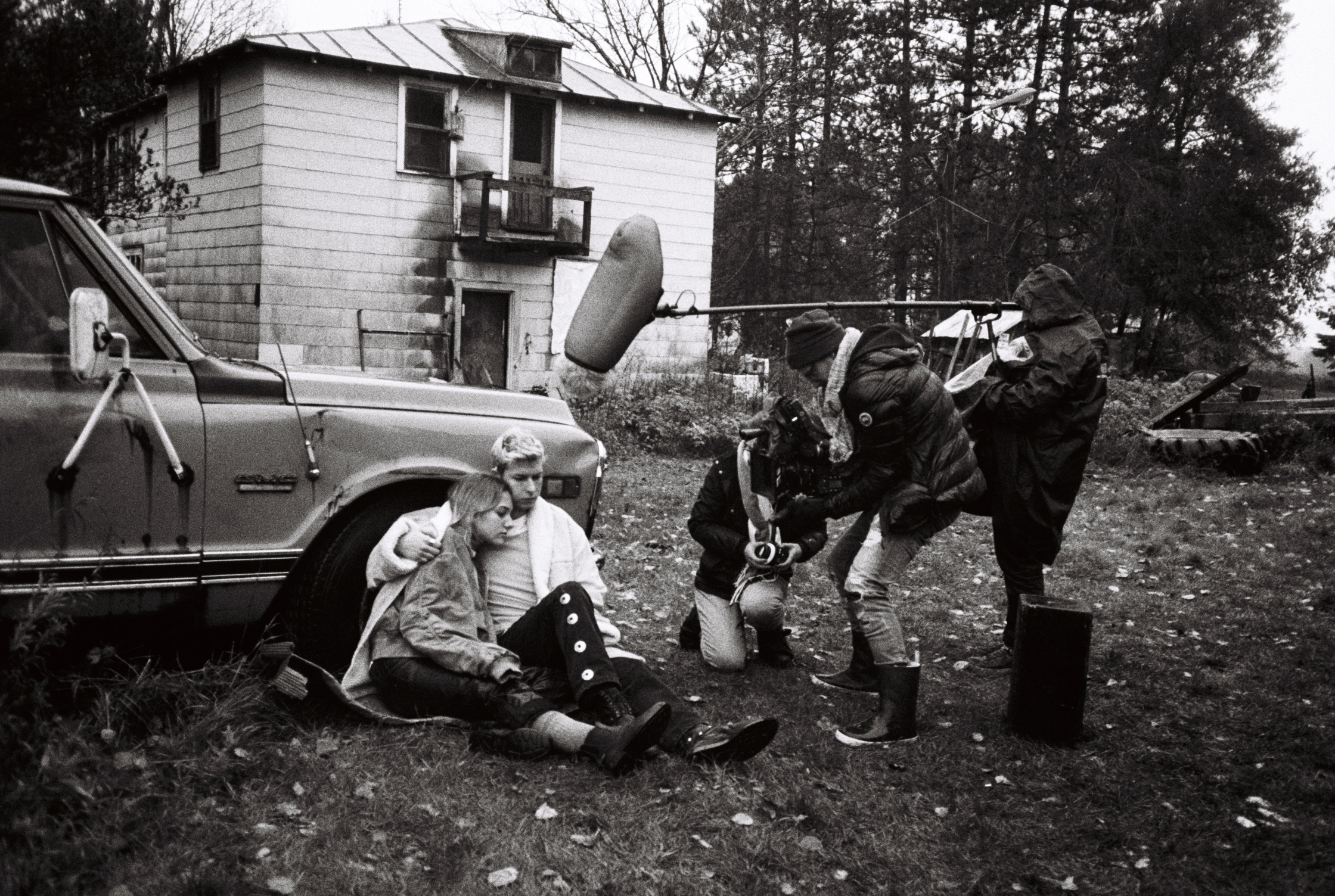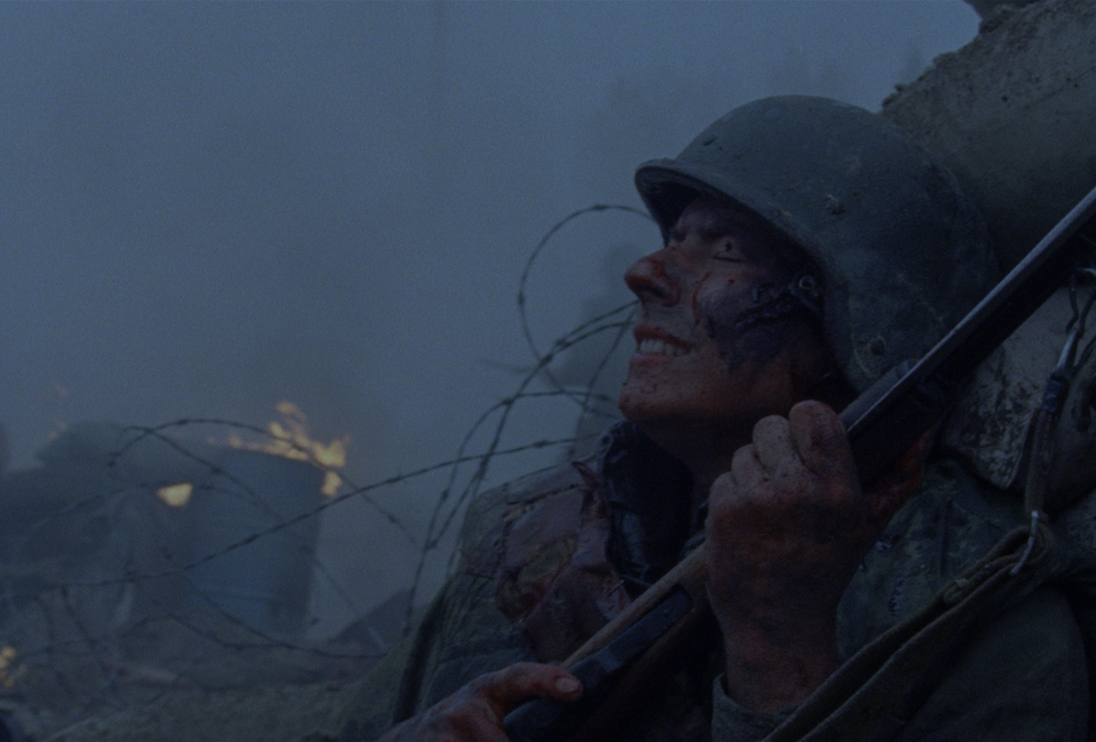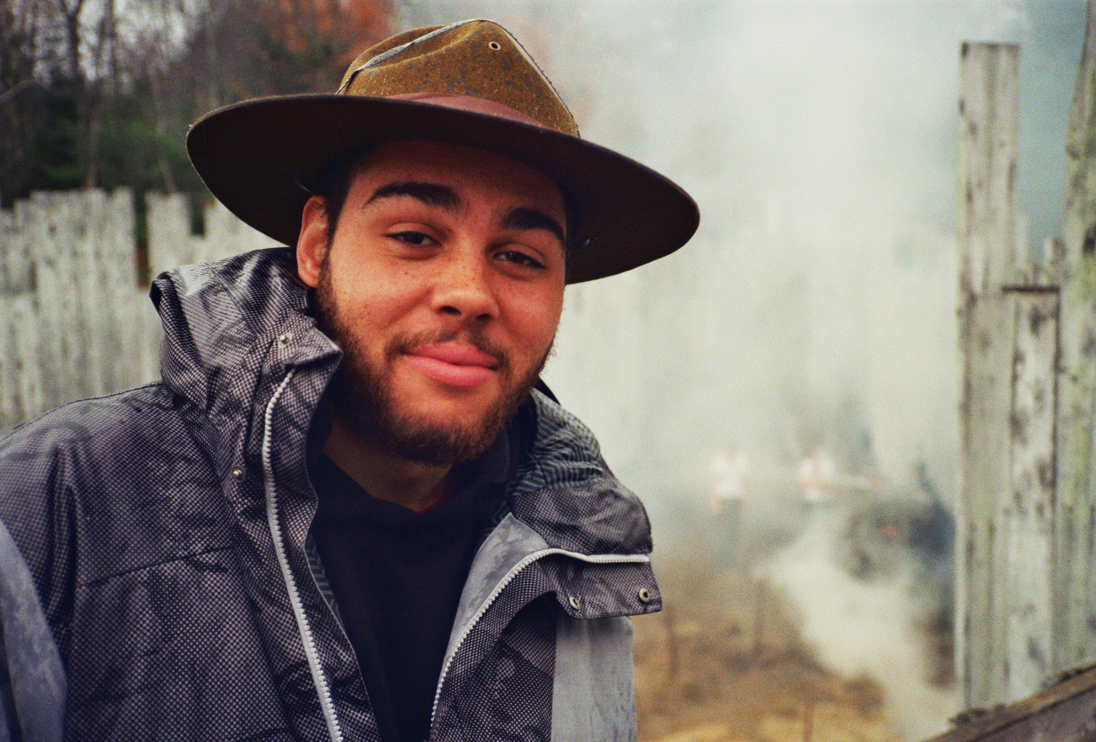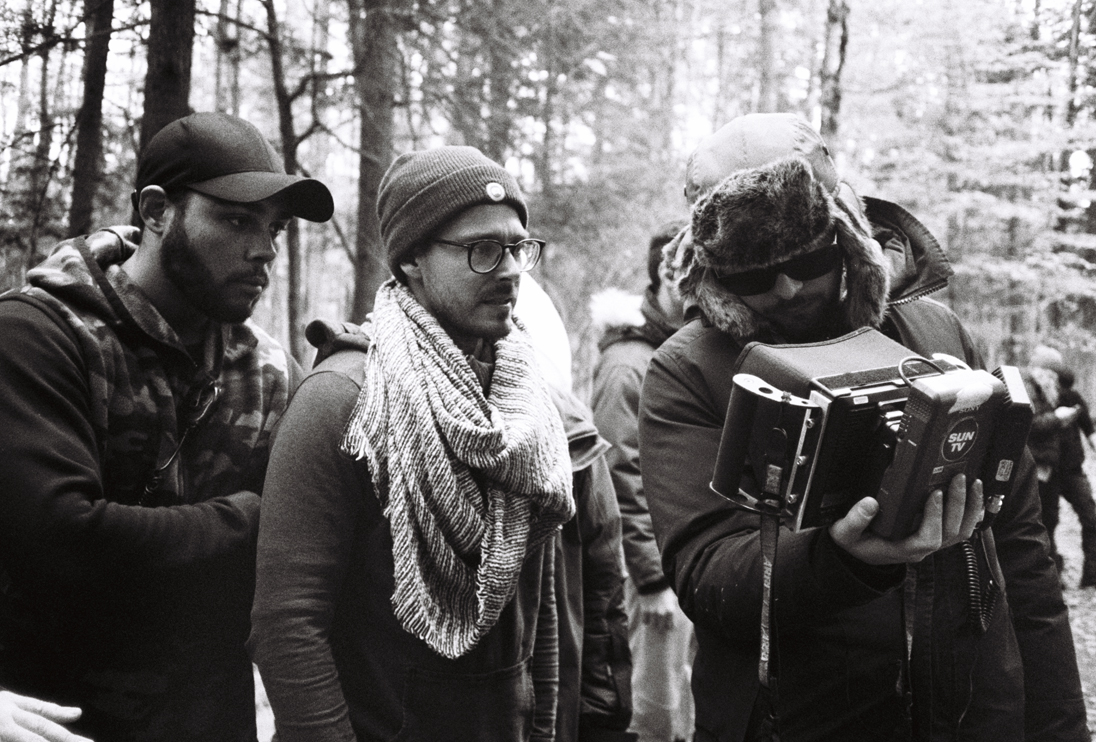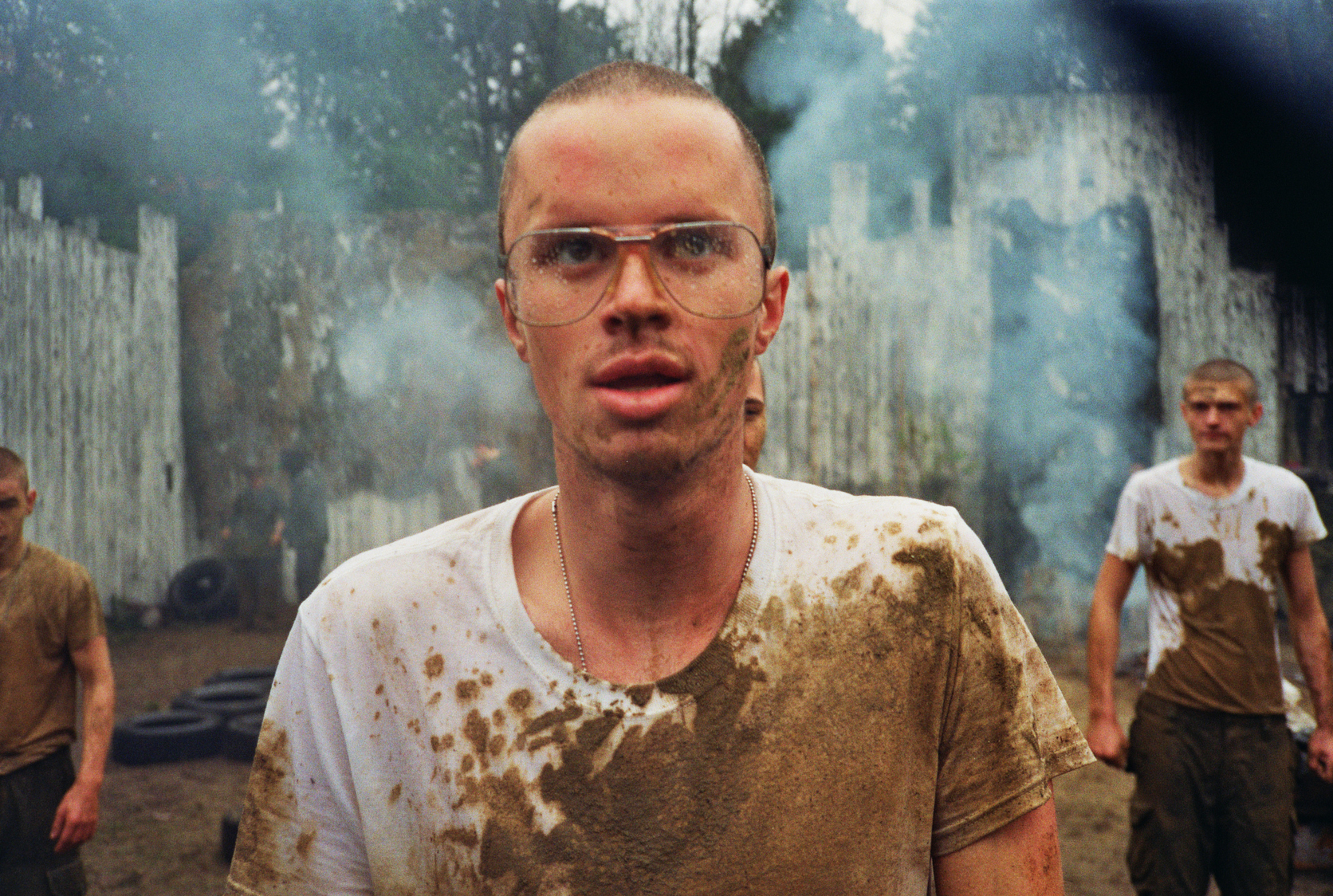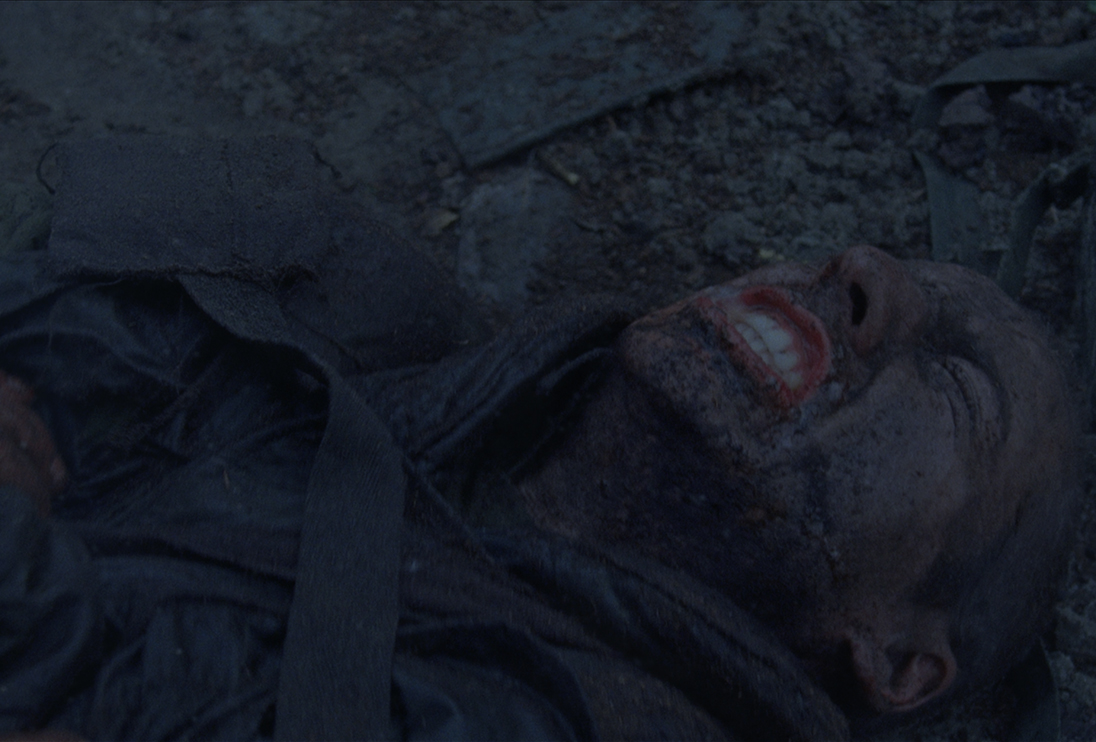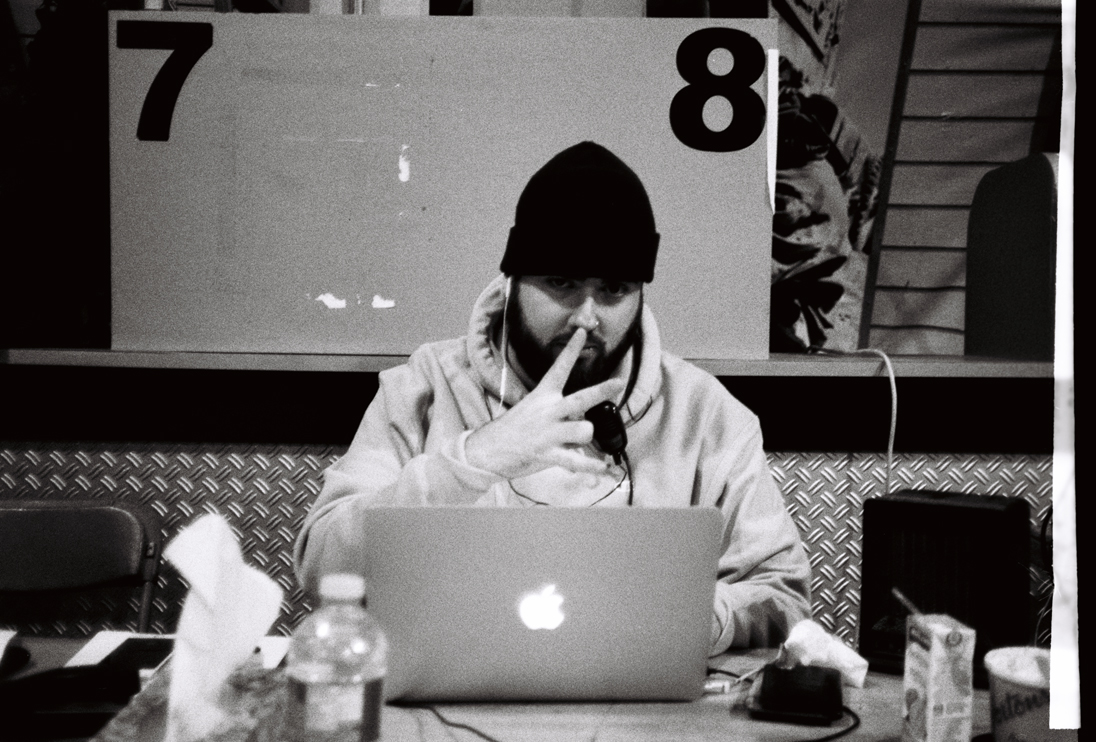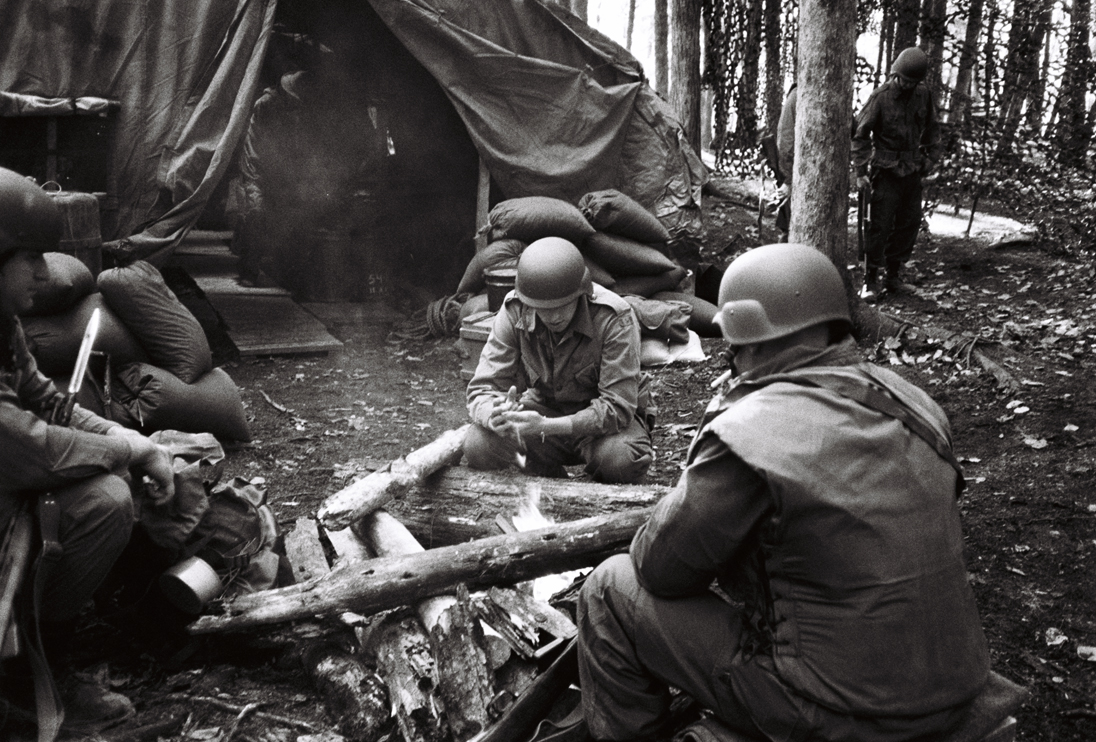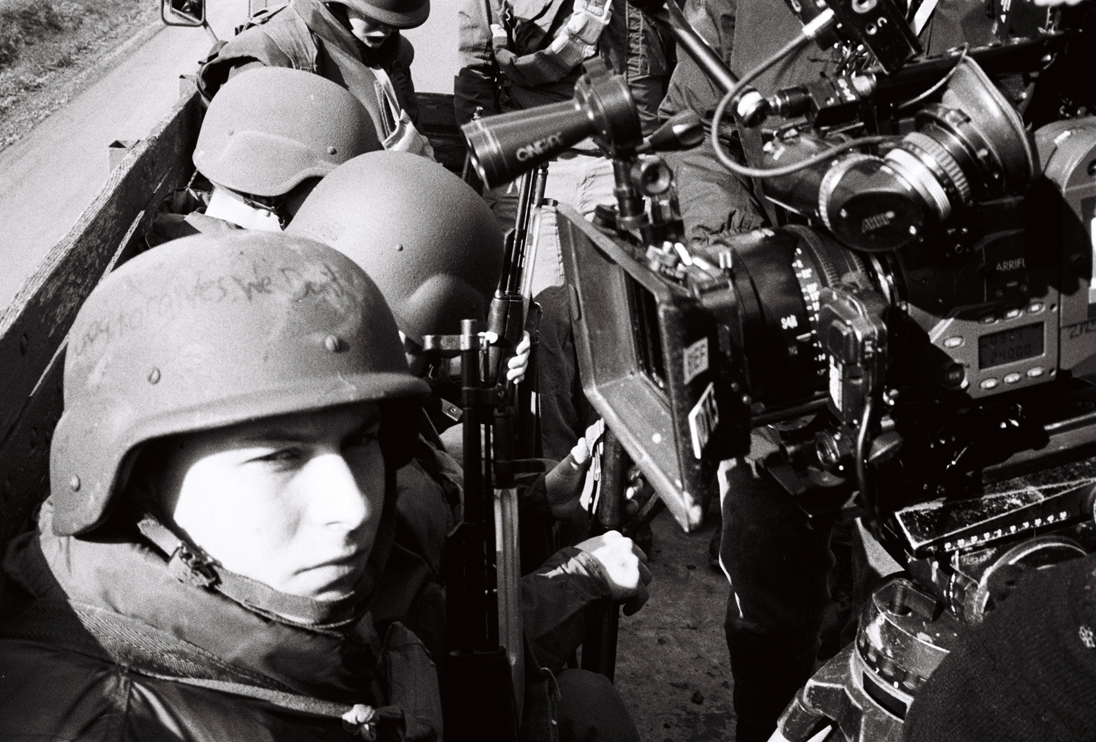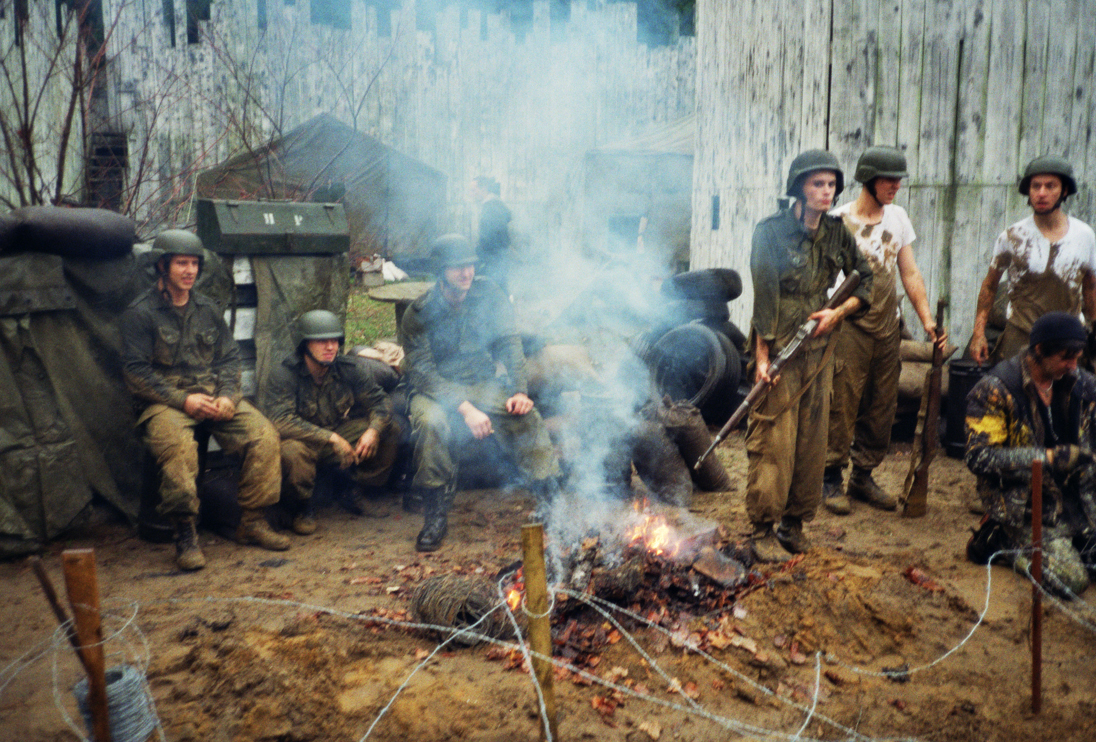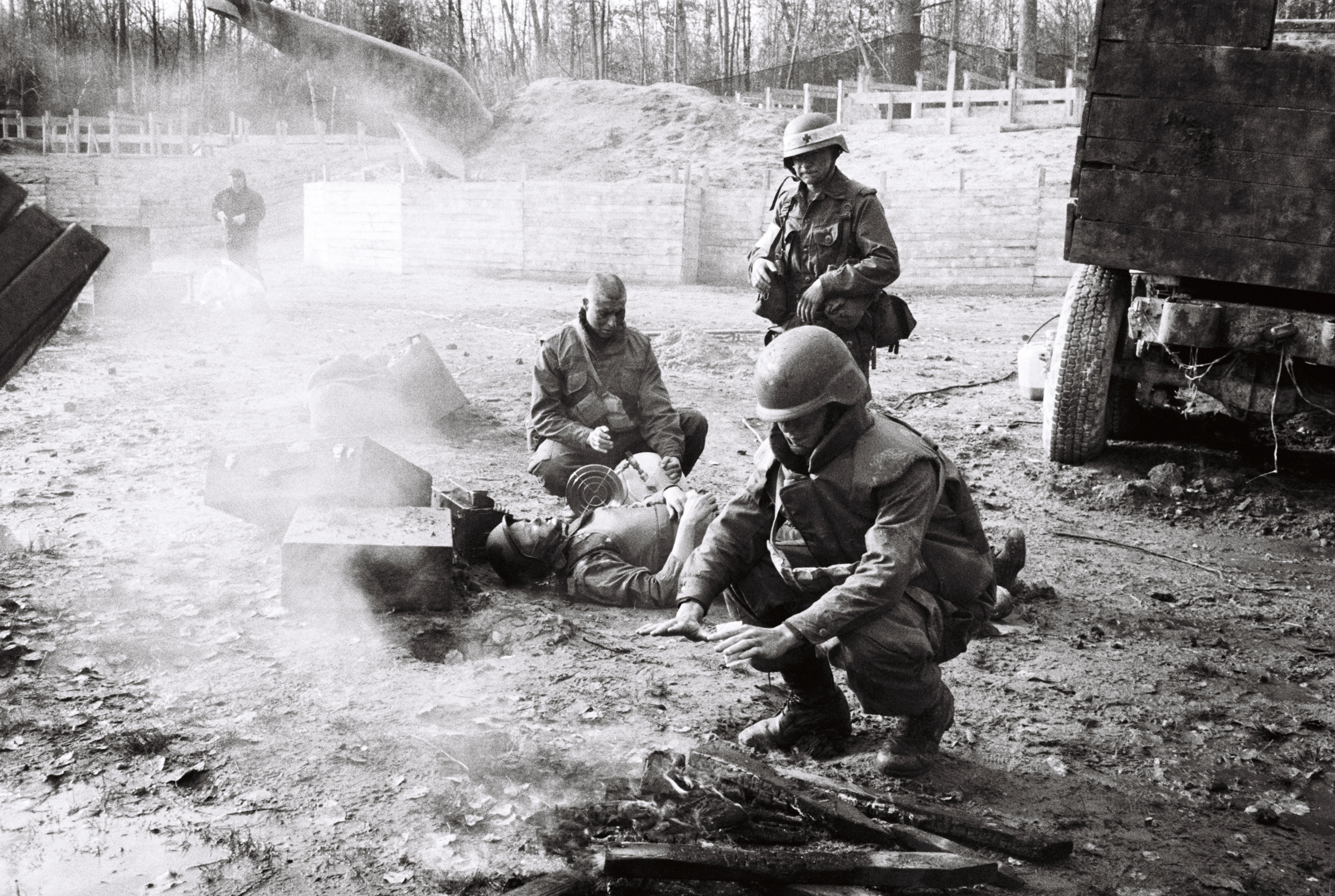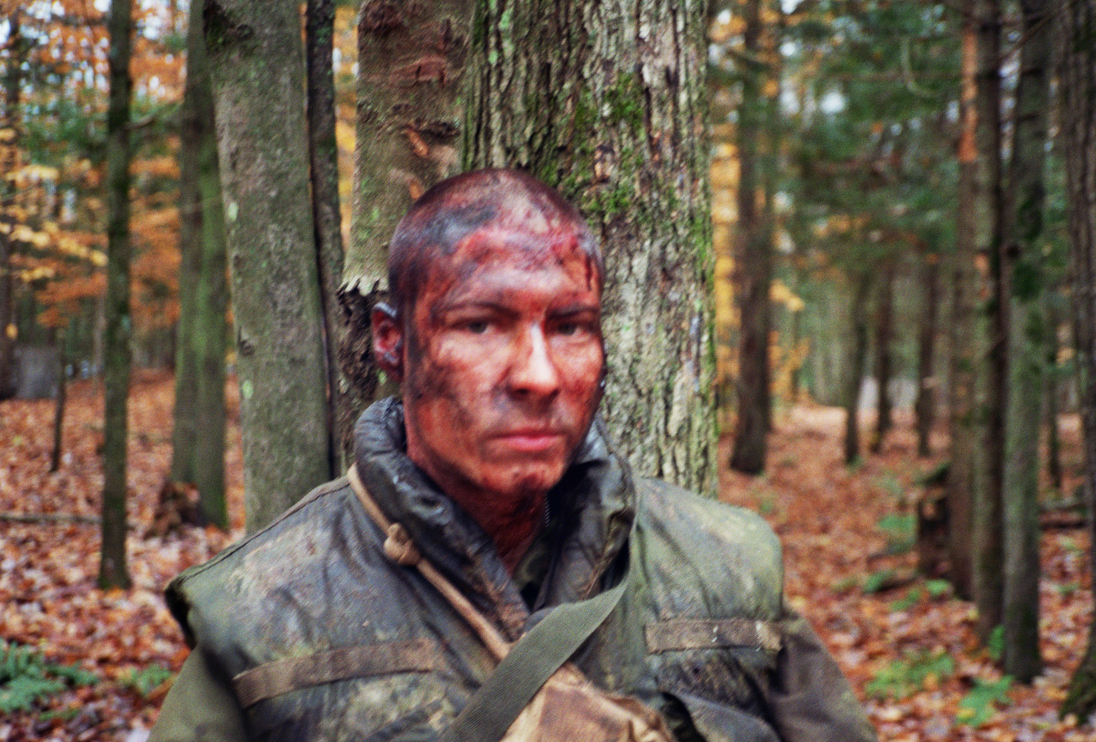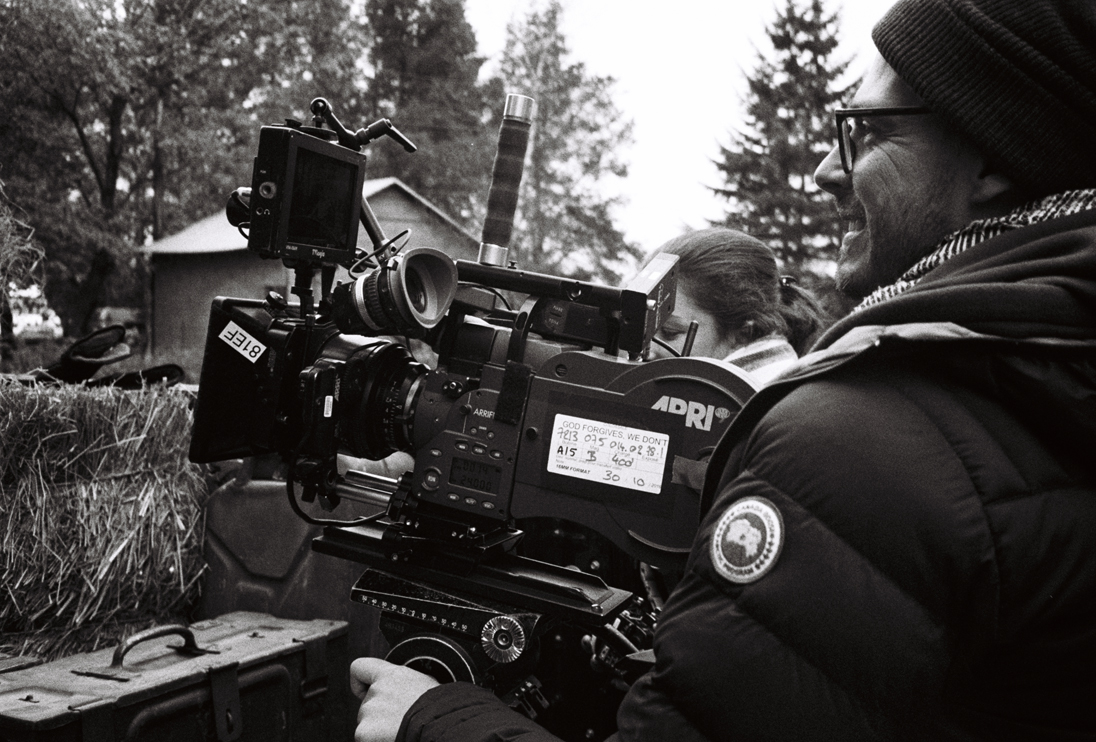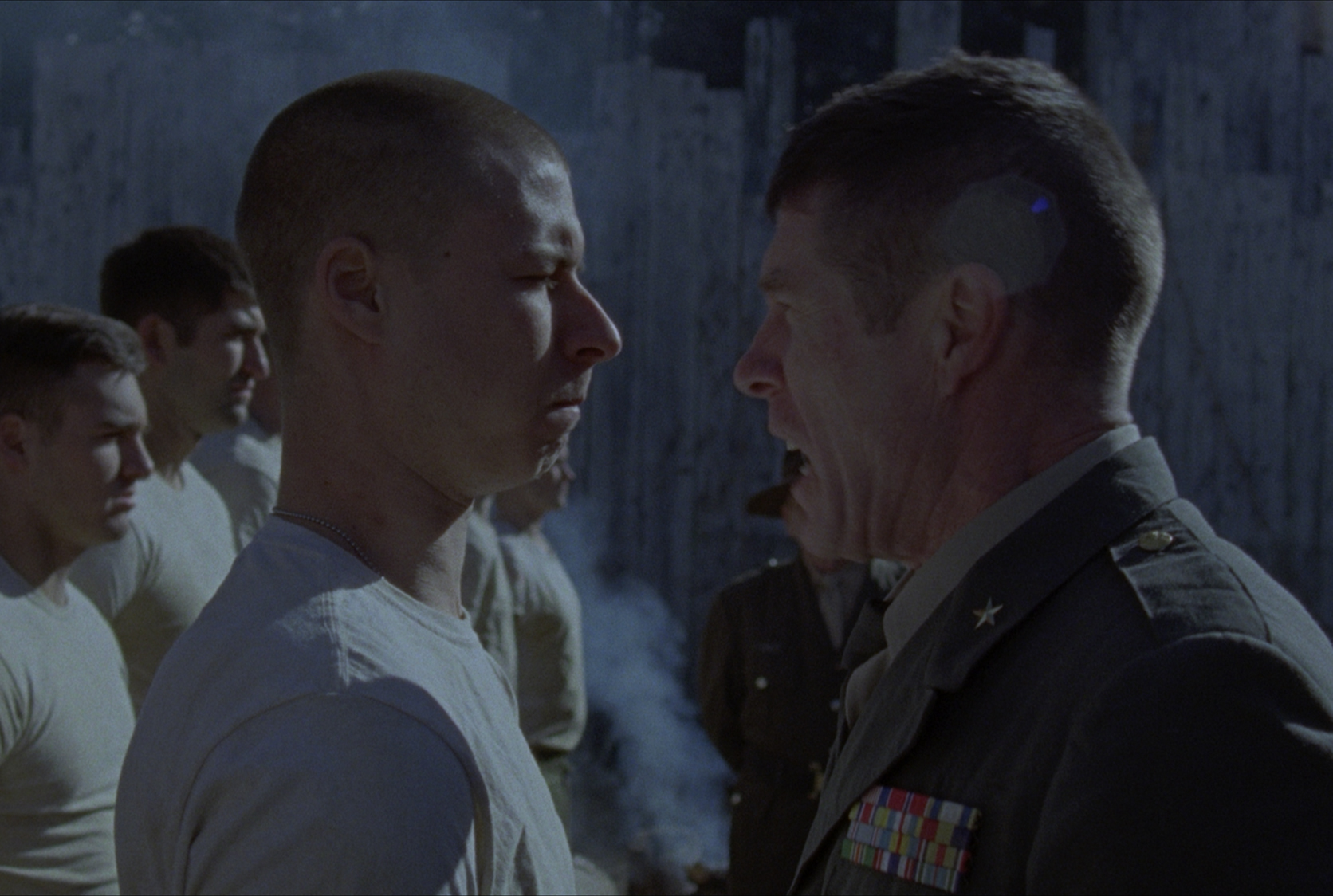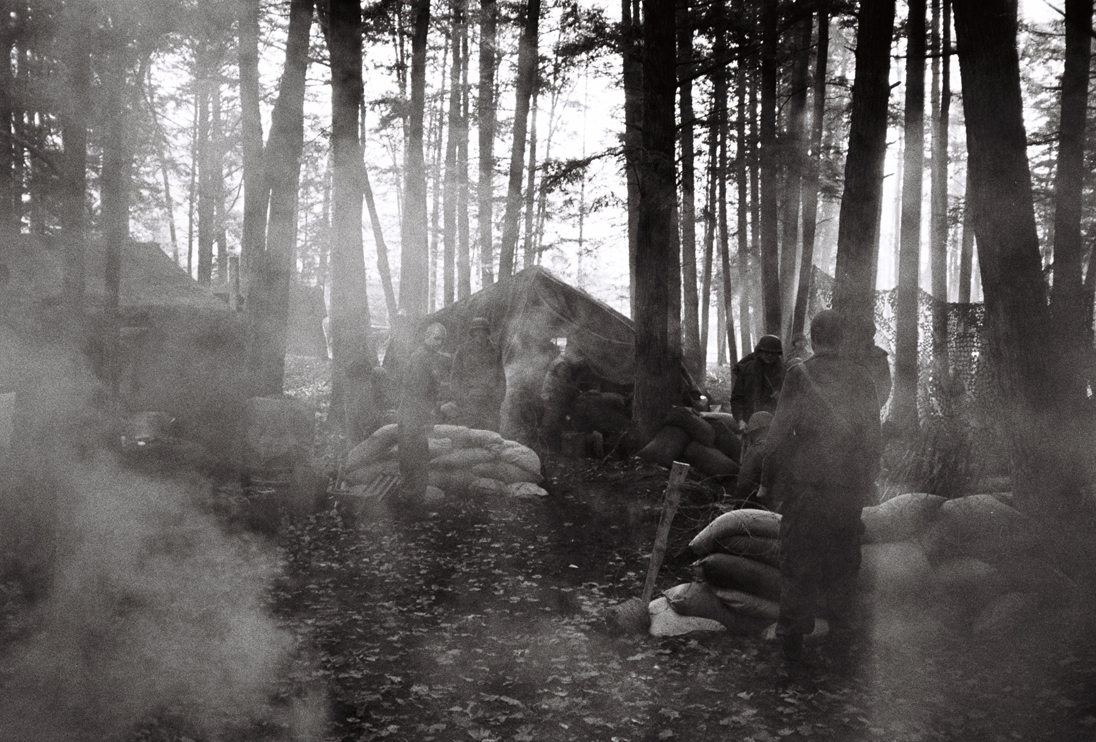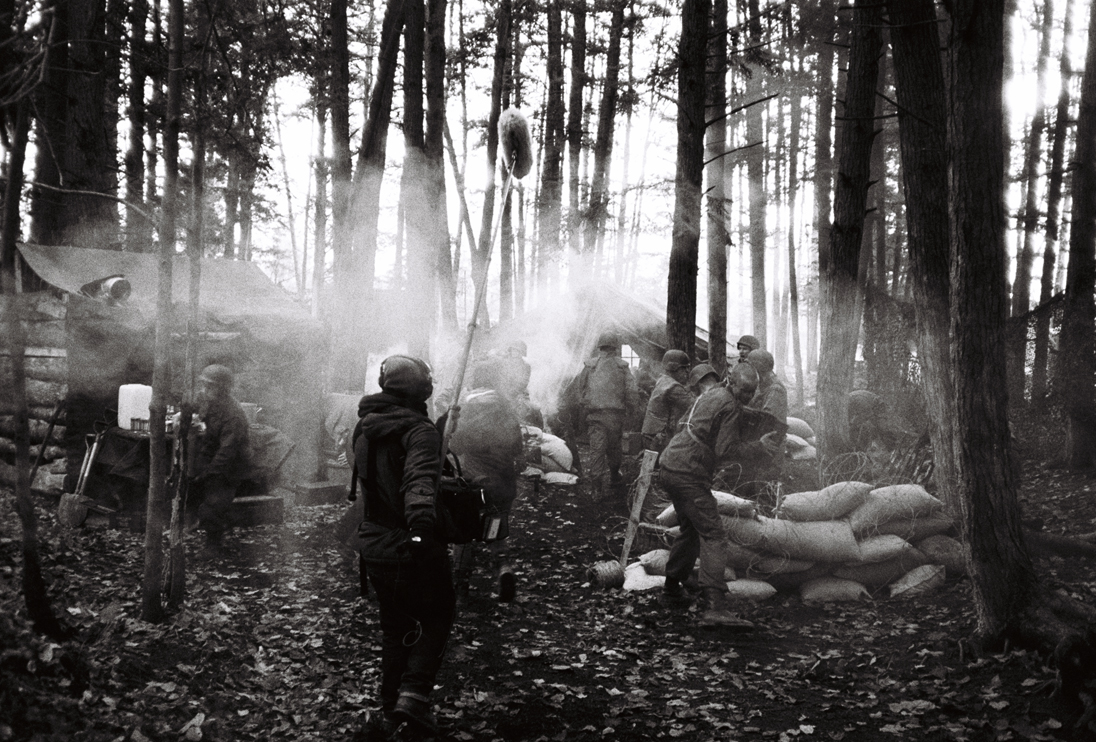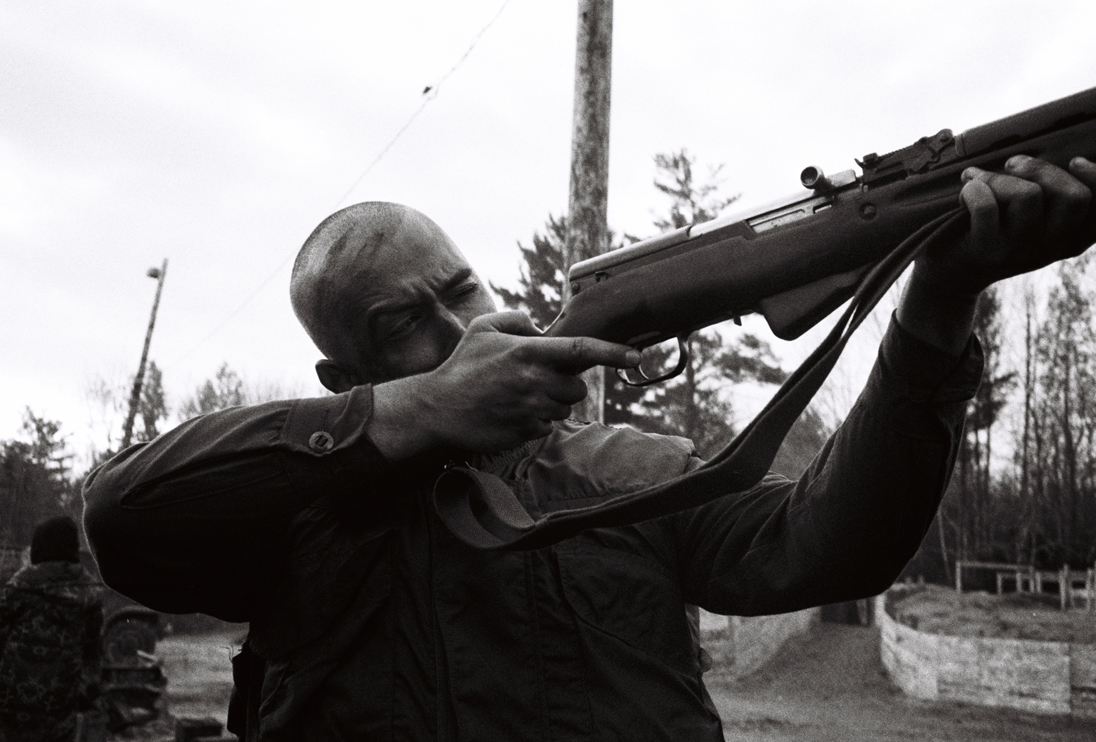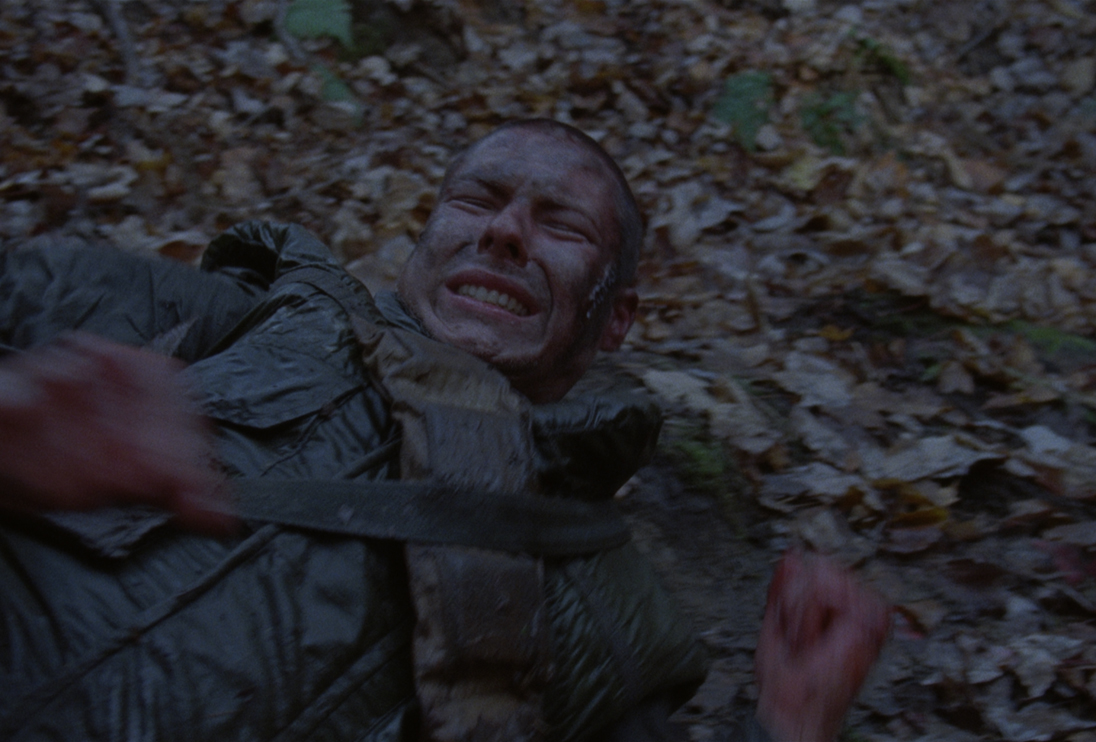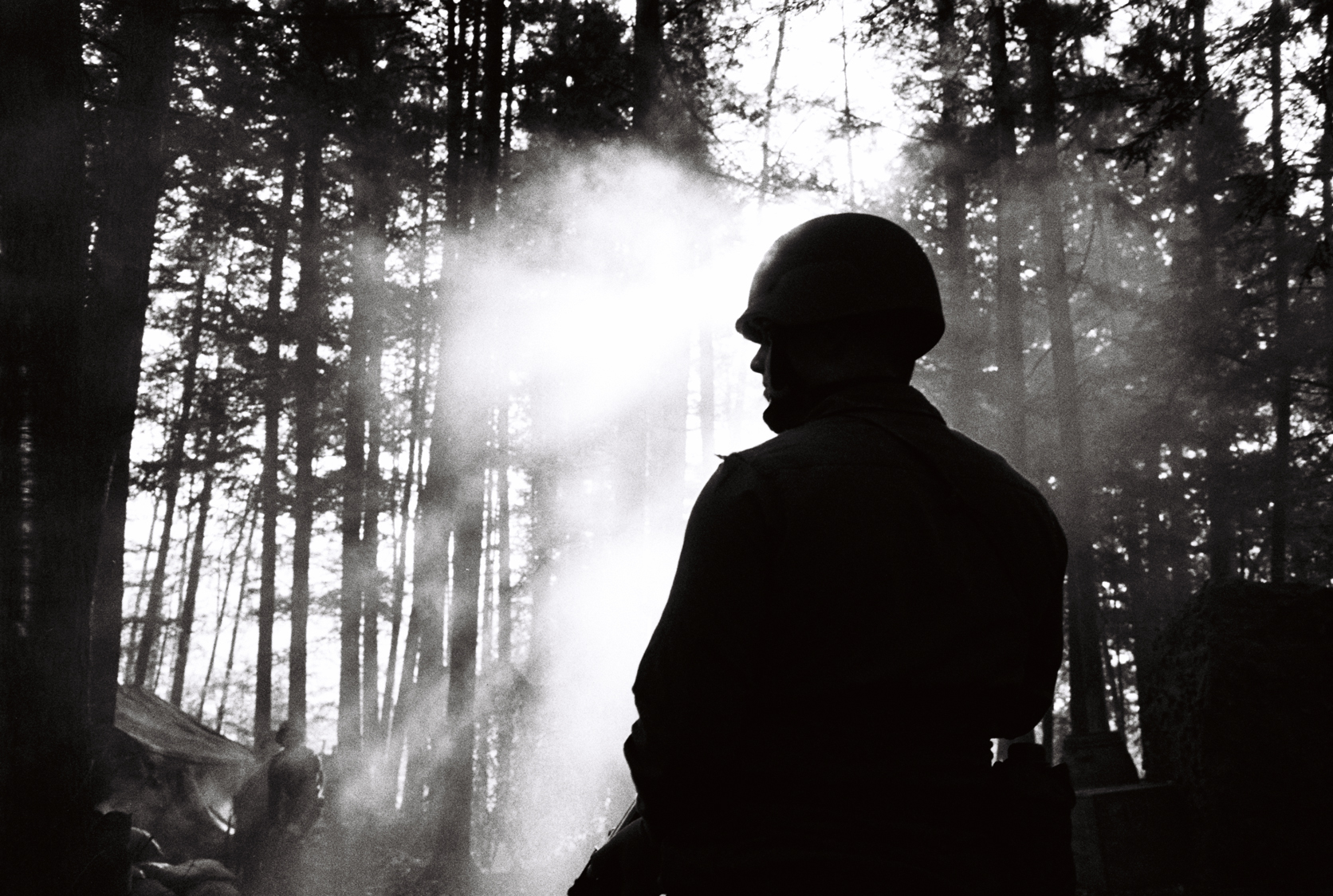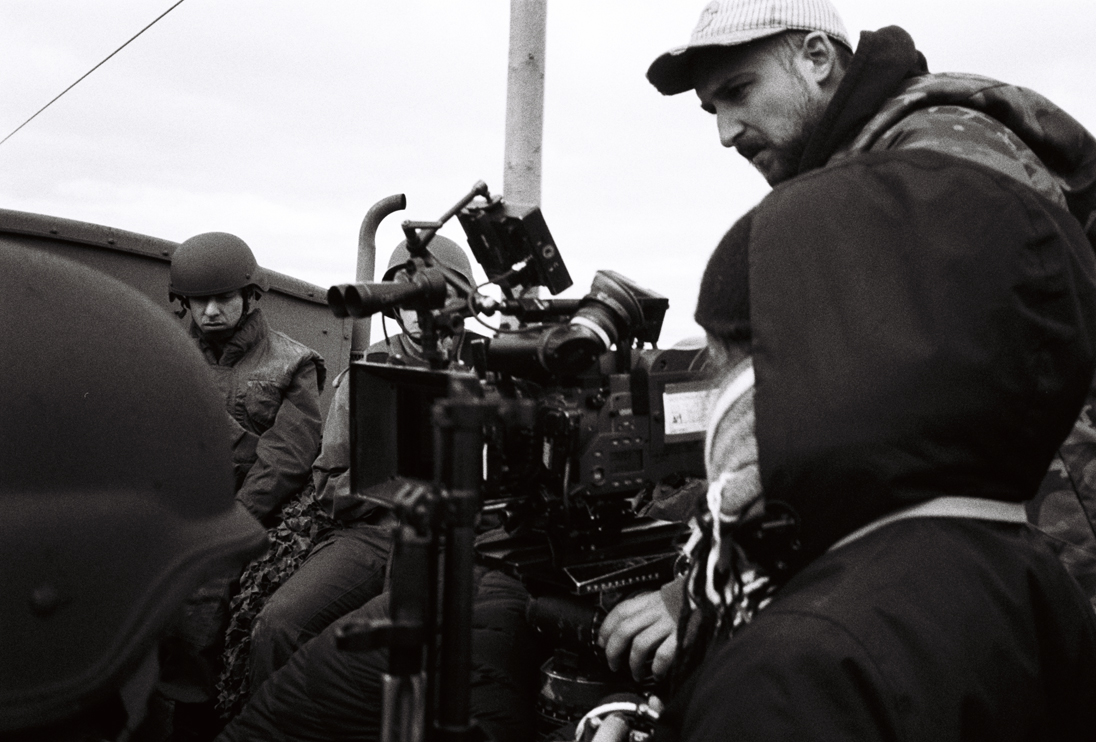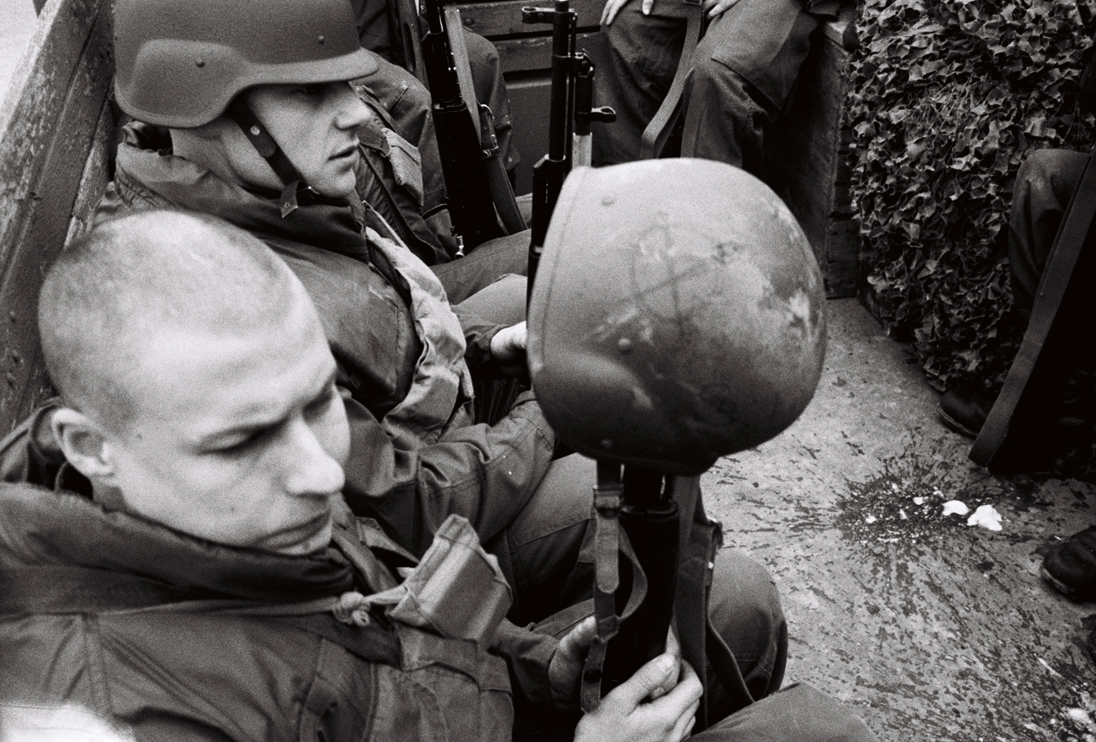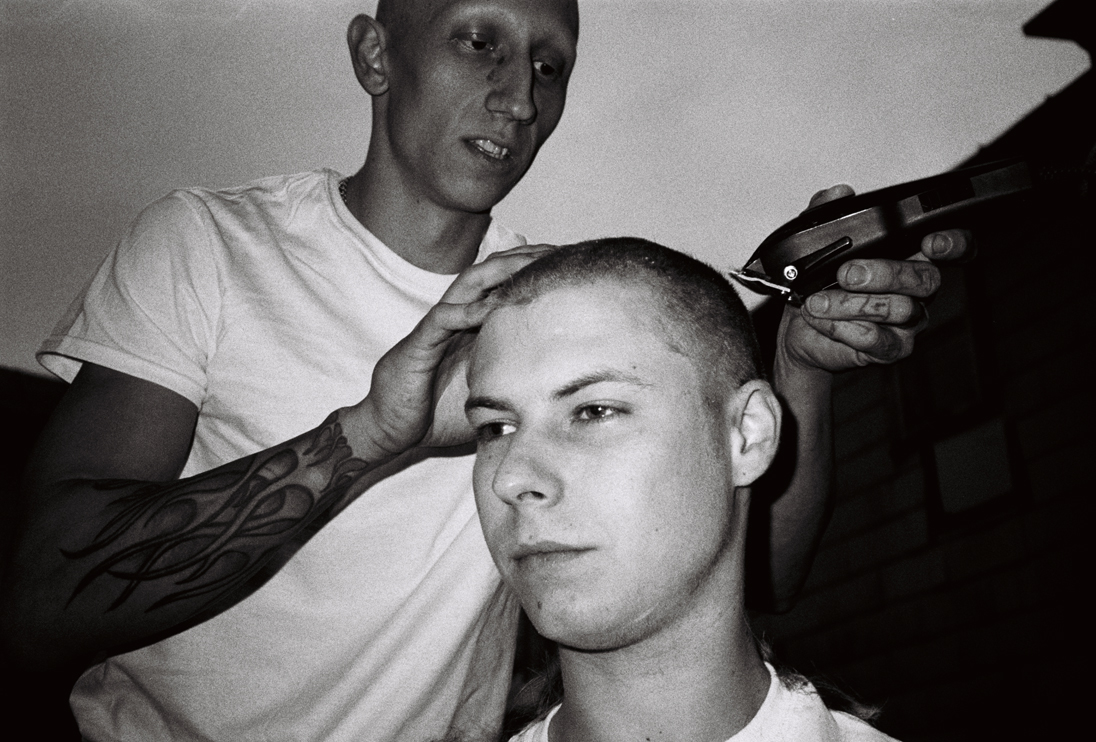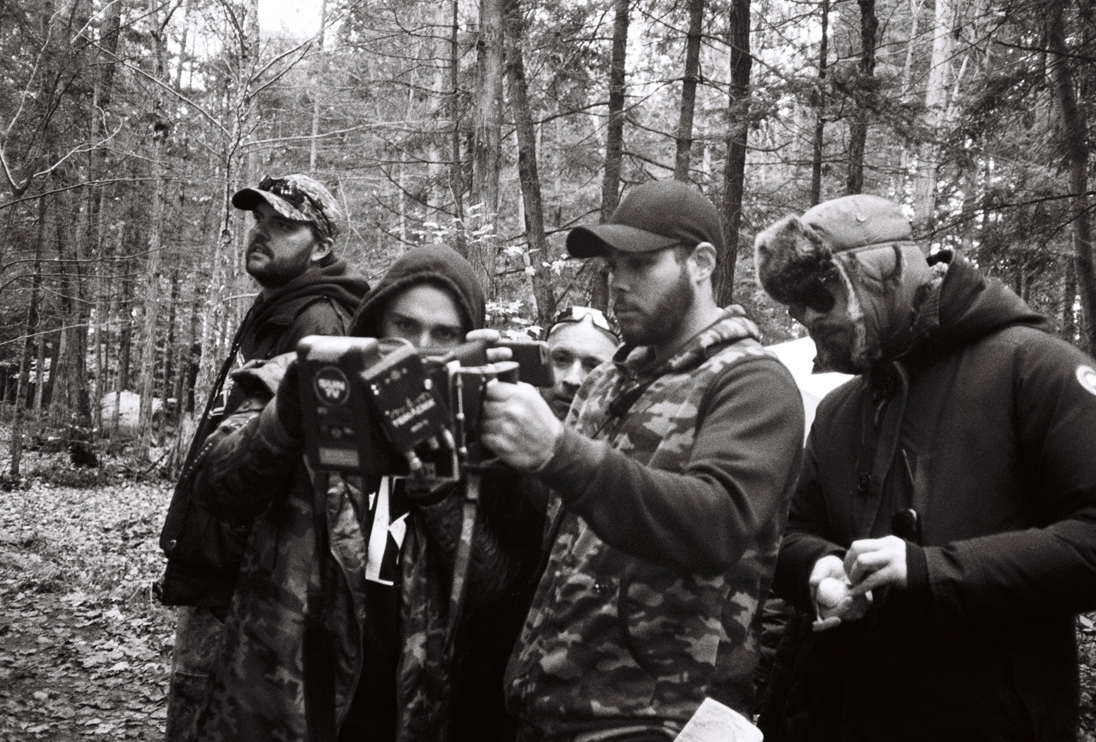 Those of us involved in making the short were willing to do anything to get this film finished. When cameras needed to be buried or holes dug for bombs you could often find an executive producer, producer, writer or even the director with a shovel in their hands. It really set the tone for the work hardships that trickled down as everyone felt that energy and was willing to give that extra effort each day. Naturally it was a very hectic week as the shots and scenes we needed to accomplish were overwhelming at times based on our budget and time restraints. There are a lot of people to thank for this film but none of them deserve as much praise as Christopher Collette who was the DP for the shoot. He had worked with Kristof and Vlad on previous projects and even though he could have been off making money on other jobs or at home with his young family, he chose to help us out. Collette understood what we were after and cared for the project and it's due to his amazing eye and creative input that we were able to achieve most of the shots we got. It was important to us to always operate as a tight unit because there was often so much to manage.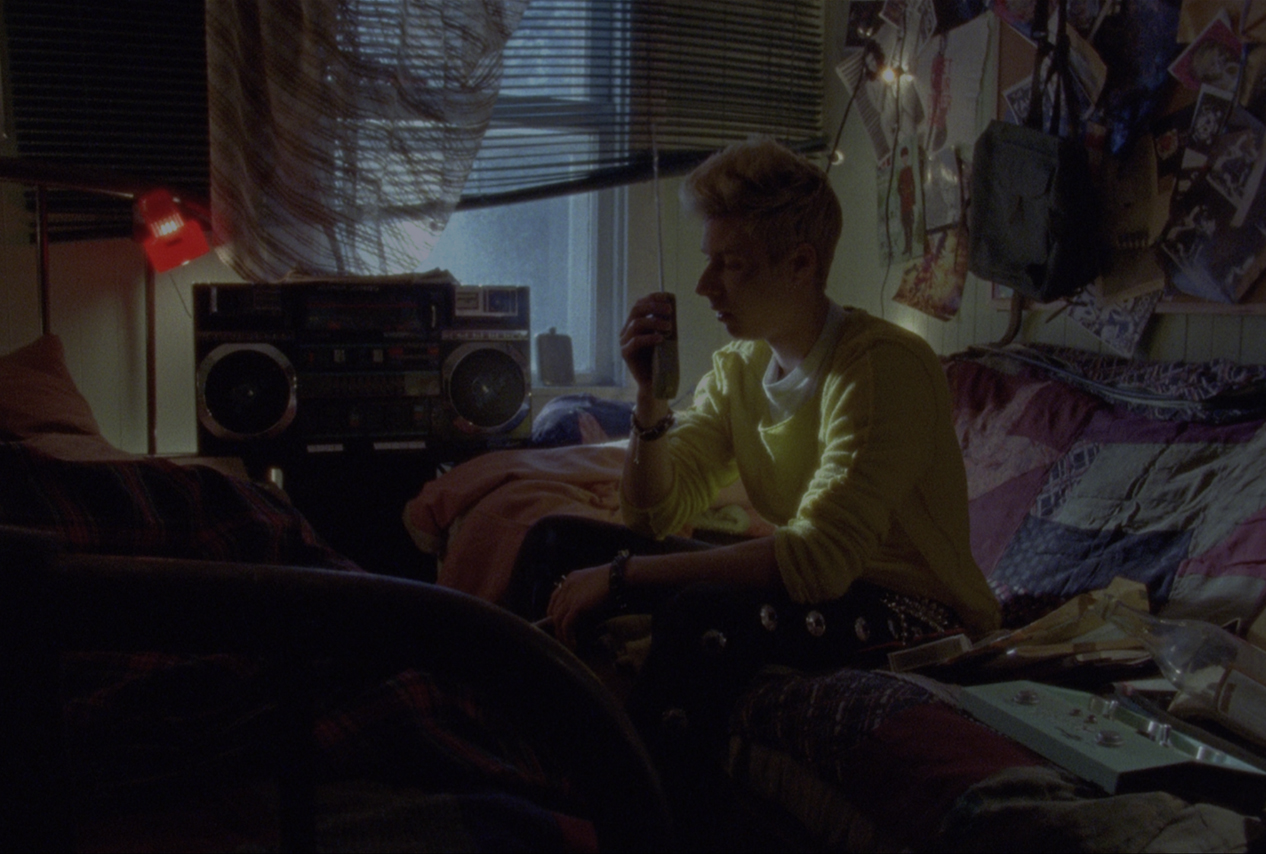 In order to orchestrate our vision to the fullest of our abilities, we always had to be on the same page.
James' tattoo that inpired
the opening scene.
For example when Kristof and the Collette were busy setting up the big battle scene, Philipp and Shane operated as a team to keep things move smoothly on set in terms of blocking or setting up the action shots with the actors. It was important that we could all rely on each other to make the bigger picture come to life. Although we did hit some bumps during the seven day shoot, there were some amazing moments. The environment we tried to culture on set was made so that everyone felt comfortable sharing ideas and having fun.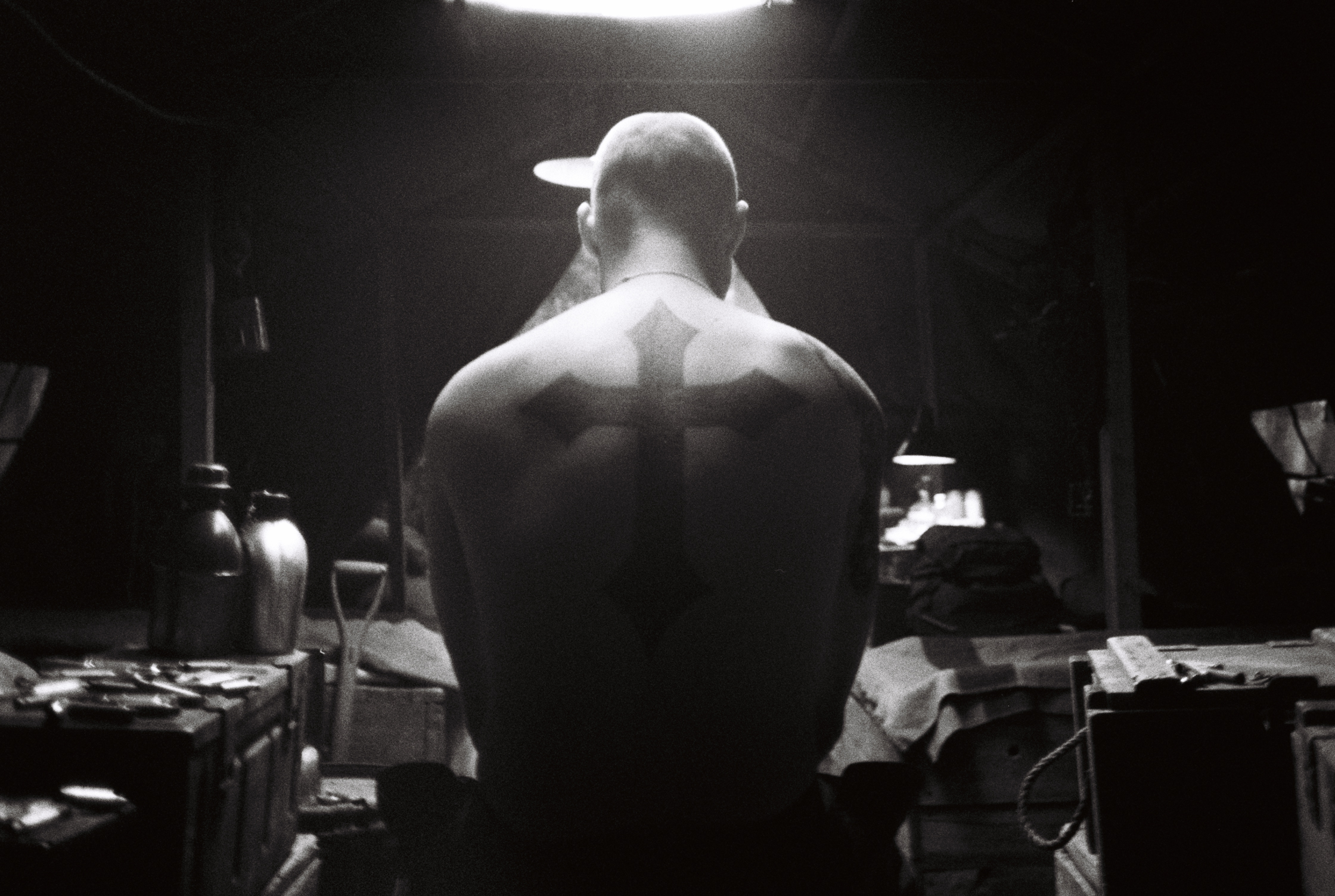 Each and every crewmember was able to give their own input, which ultimately shaped the film into its final form.
We had so much fun on set and really gelled together as a team. The director Kristof, co-writer Shane, executive producer Philipp and main actor James all crashed at Kristof's fathers house, which was about 15 minutes from set. Not only did it make the week feel like one long party but it also allowed us to brainstorm and re-write scenes the night before, which led to some big changes that we think really enhanced the film. For example, when we got home after the first day of shooting we had all noticed James' amazing back tattoo, which was a massive cross. We immediately wanted to incorporate it into the film, and it eventually became our opening shot after a quick re-write. Being able to bounce ideas off on one another each night was a blessing that allowed us to always be on the same page and develop at a much quicker rate. 
The love story between
Christopher and Mary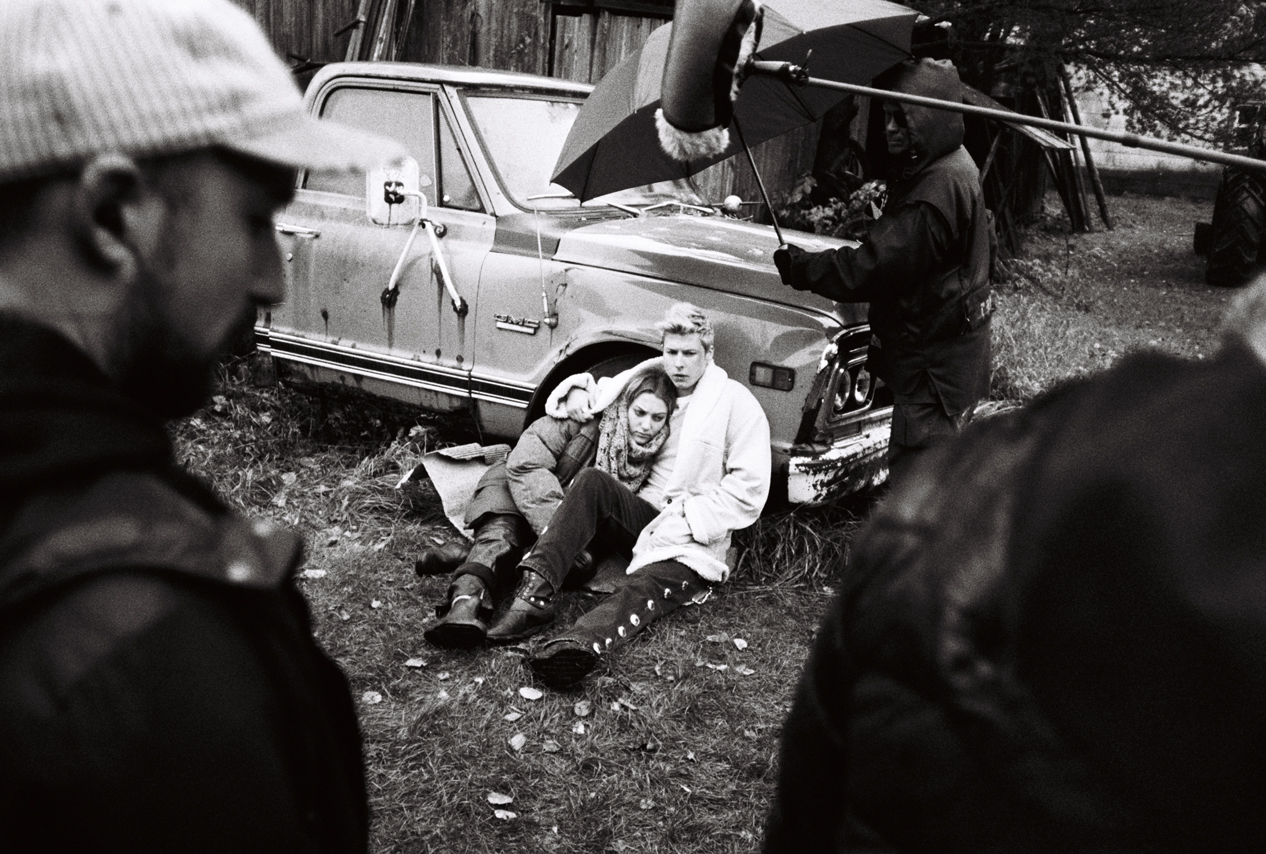 The film was told in two parts, the love story and the war story.
The war story was shot in Mirabel while the love story took place in St. Colombian at an old farmers house. The farm was converted from an old hotel back in the day and it was the perfect location as it offered us that grimy and rundown look that we were looking for along with providing us with a large property to film on. The owners of the property were an elderly and hospitable couple that allowed dozens of crew members, trucks and tents to occupy their personal space from 5am to 11pm for two days. It was a great start to our shoot that really brought the crew closer together, something we needed in order to execute our bigger scenes later that week with 60 crewmembers, bombs, guns, blanks, fires, squibs, trucks and blood.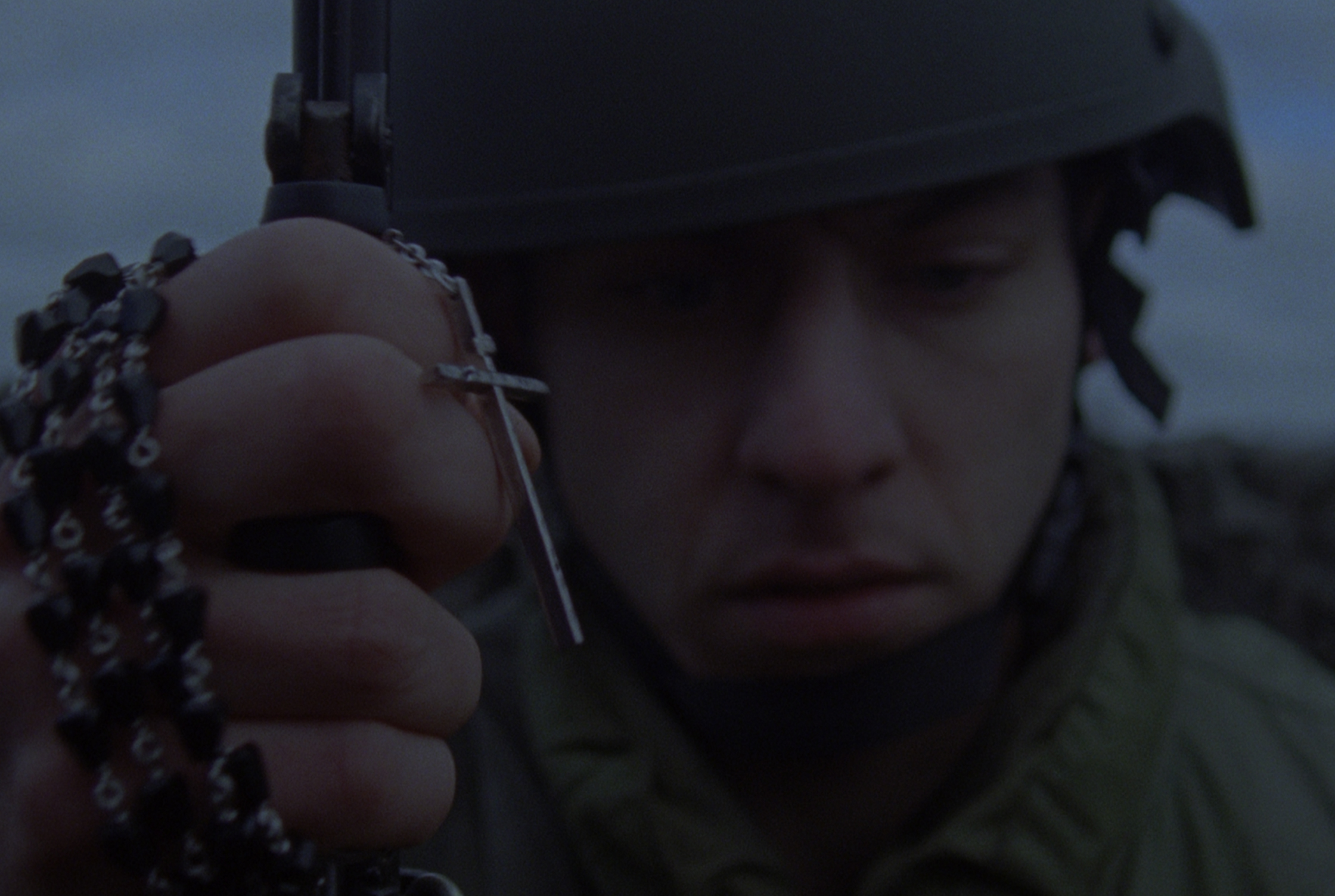 We really owe a lot to the art department who absolutely nailed each and every scene. They were able to fully transform mounds of dirt into authentic war zones, circa 1970 bedrooms or fully stocked military tents. They wrapped at 11pm every day and were always the first ones on set, transforming our world one prop at a time. We were hard-pressed with acquiring actual military gear and war paraphernalia on our tight budget, but they really hustled and saved our asses with their incredible array of realistic props, paint and ability to MacGyver any scene. Without them, the world we wanted to portray would have fell short. Not only was our production team incredible but everyone who helped out on post-production also did an amazing job. We want to thank Jean-David Perron and Theo Lewis from Cult Nation who did all the sound design and mixing, Lucien Oudin and DLP in Paris who did all the VFX, Matt Osborne at The Mill who did the grading and Wilhelm Brandl who created an original score for us.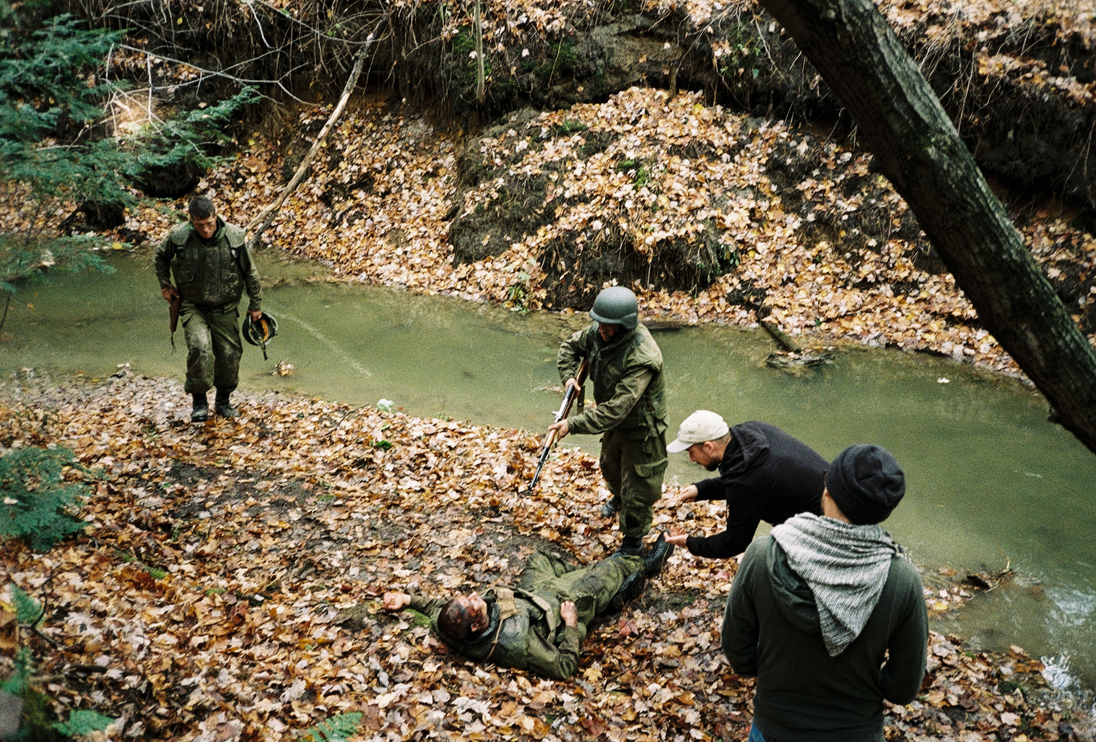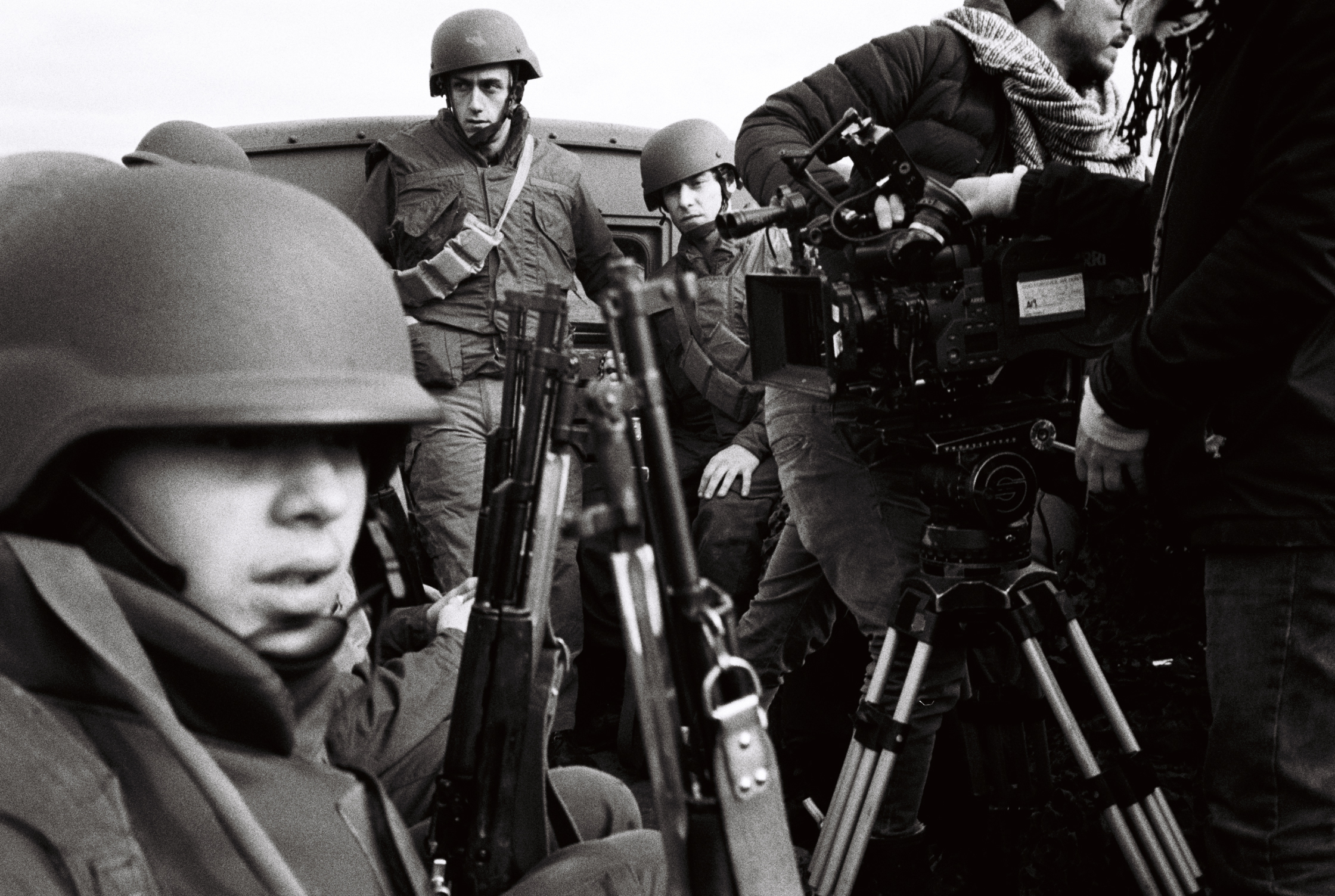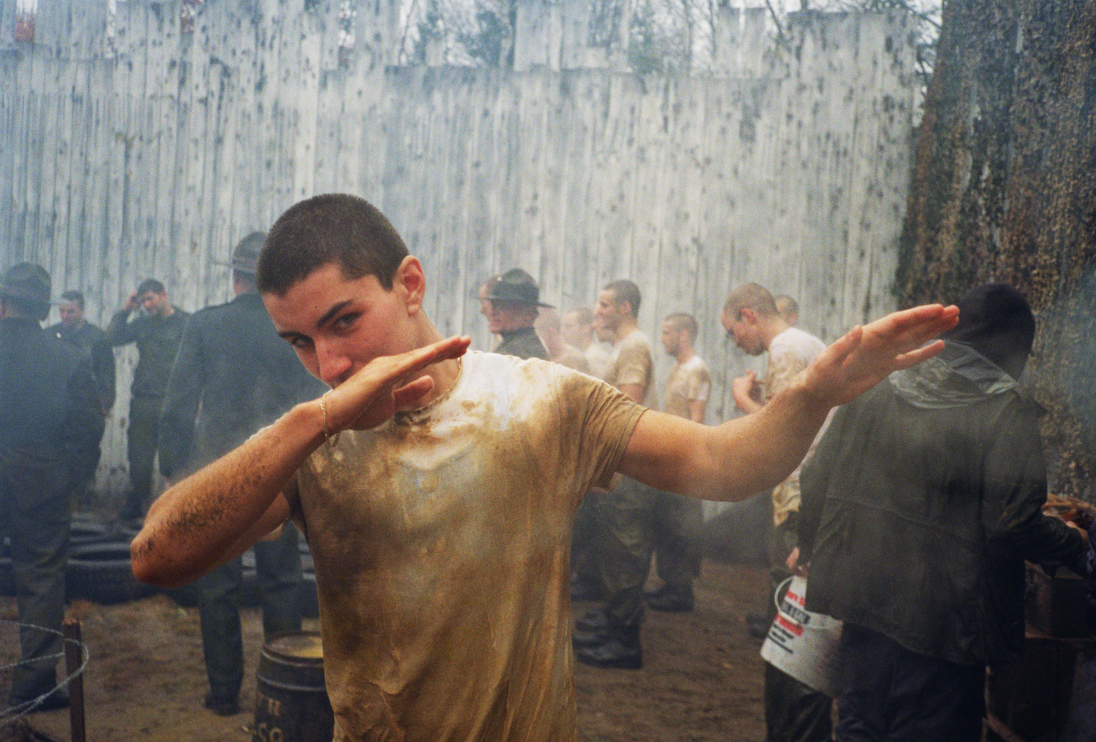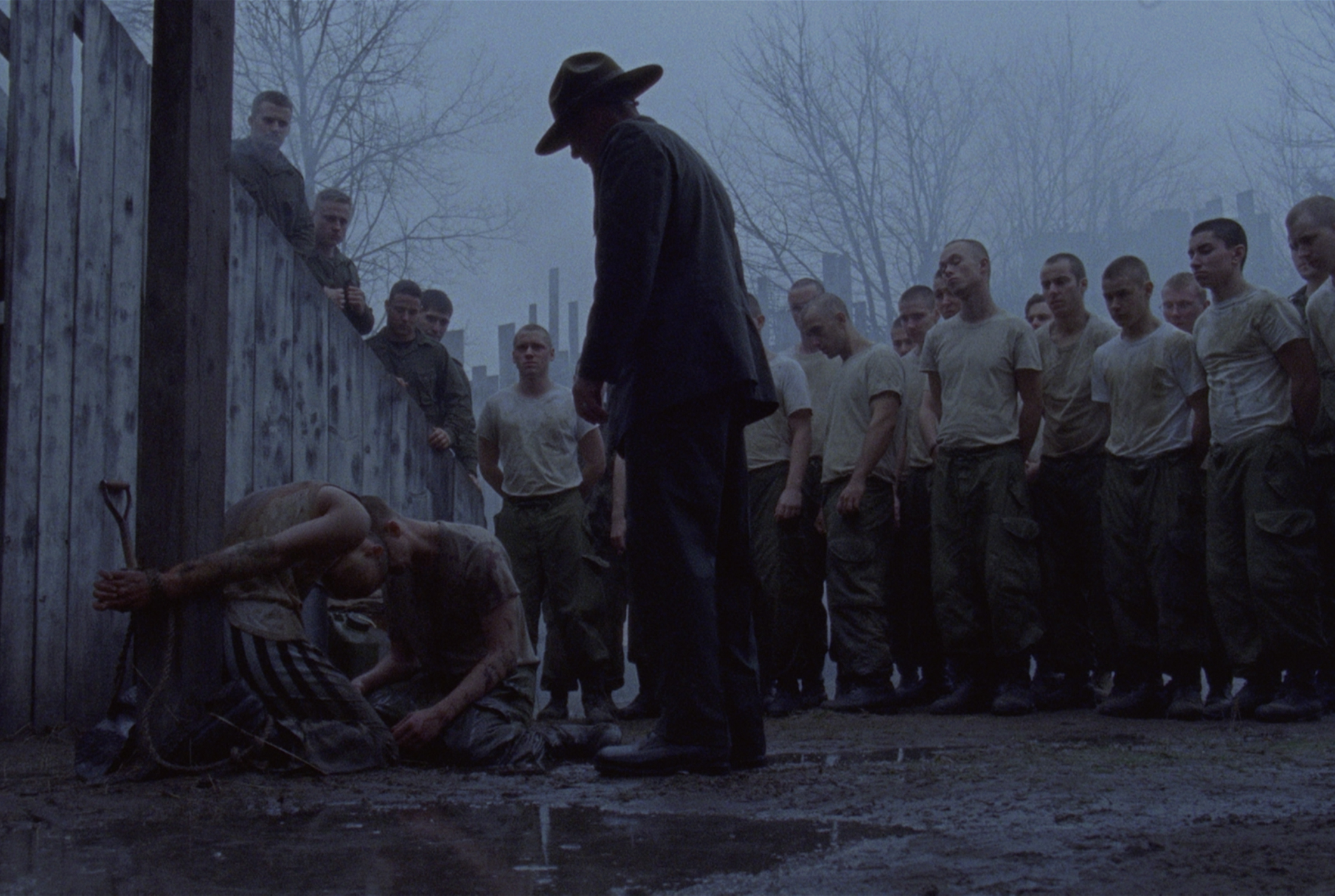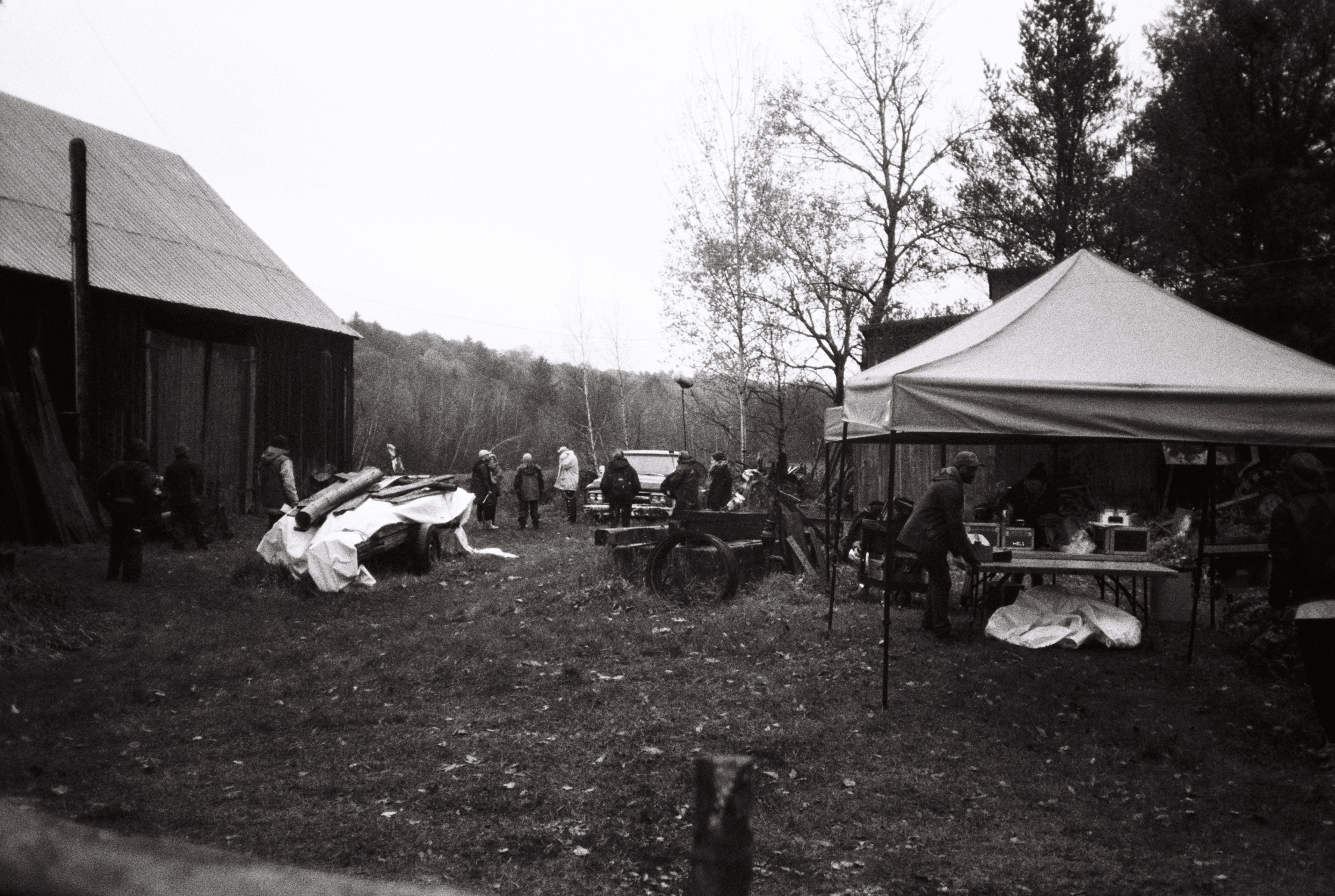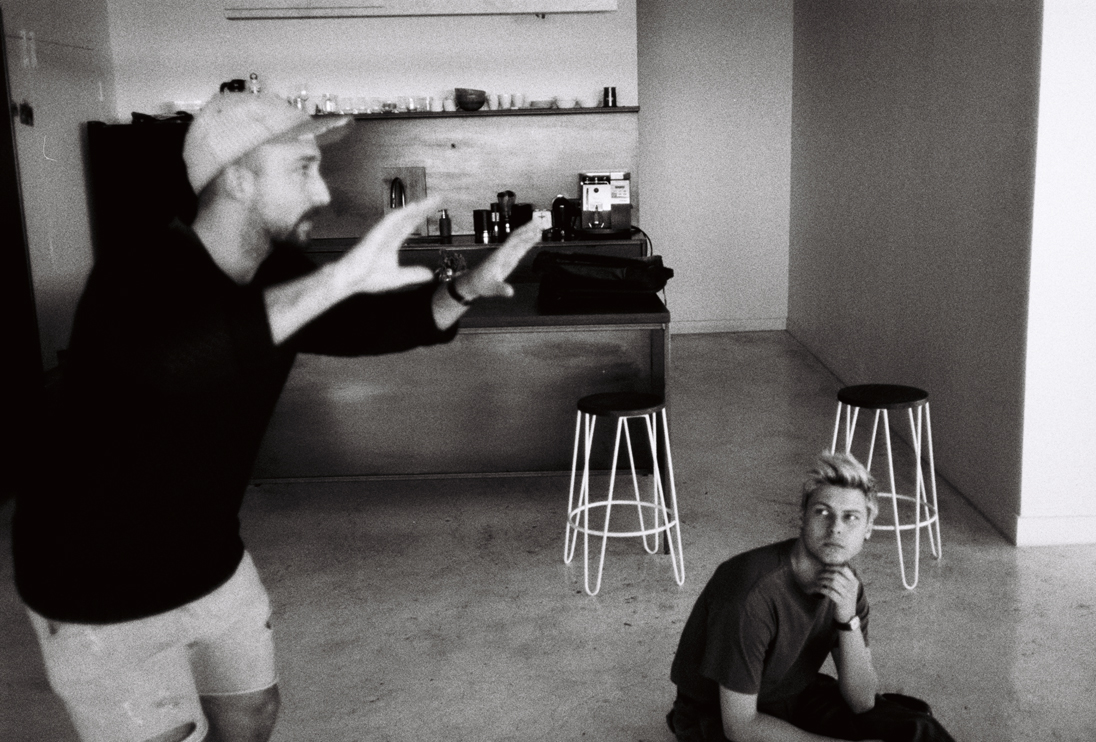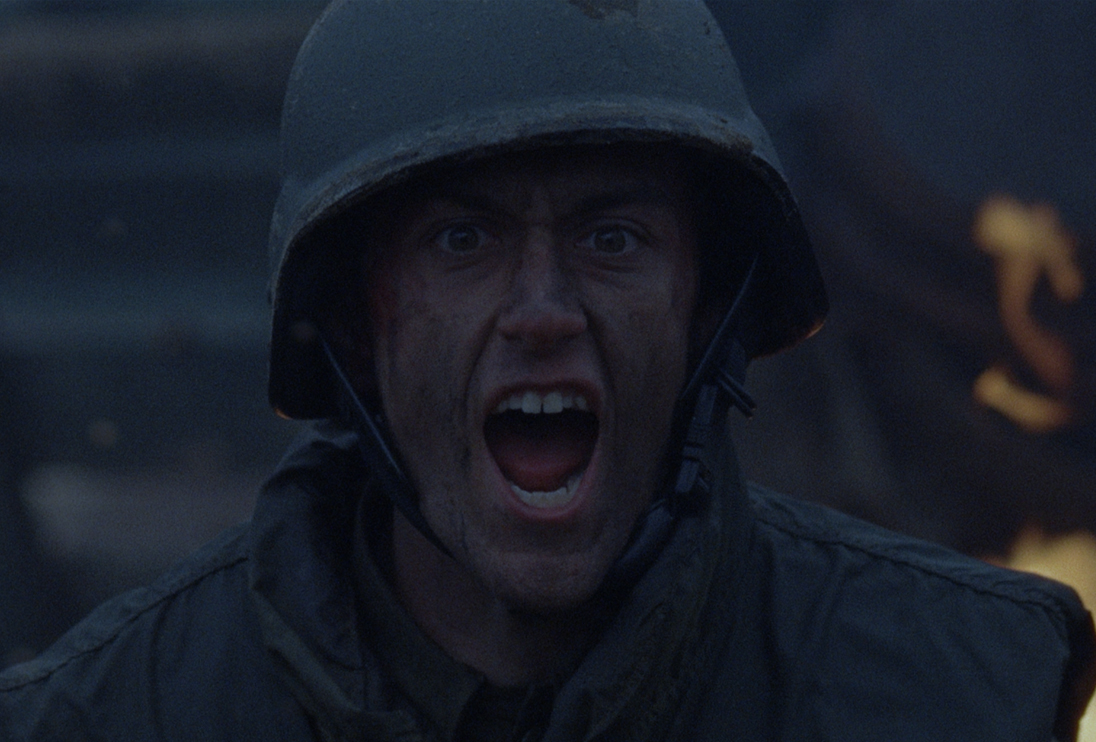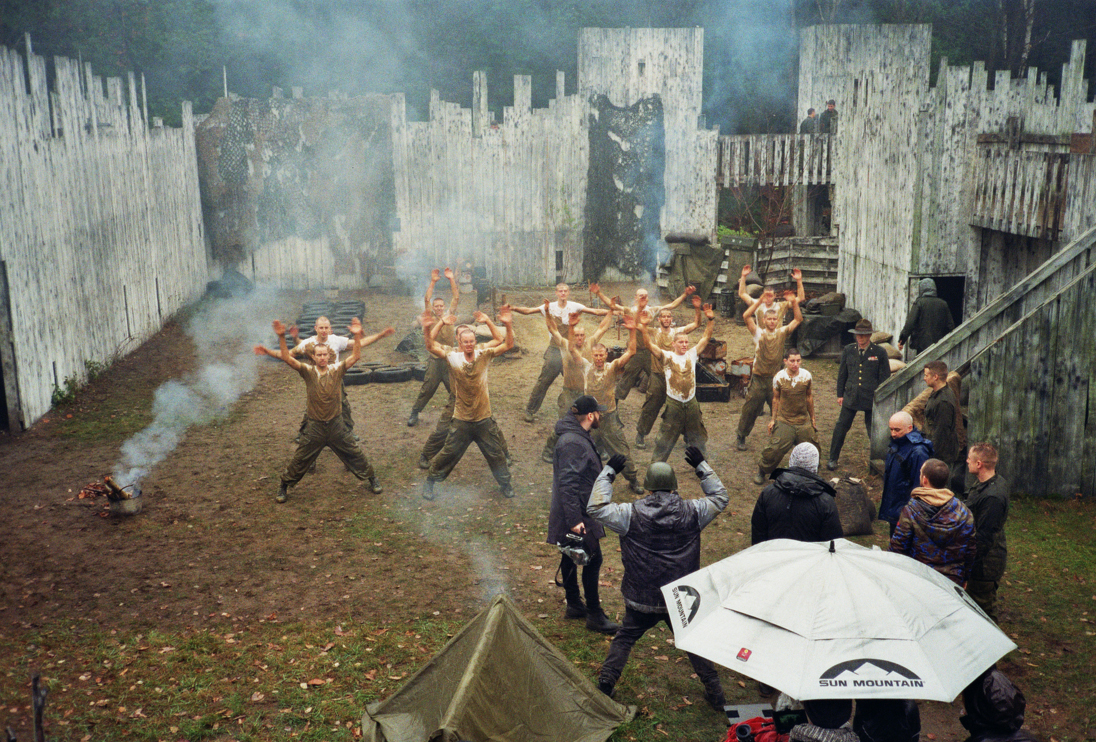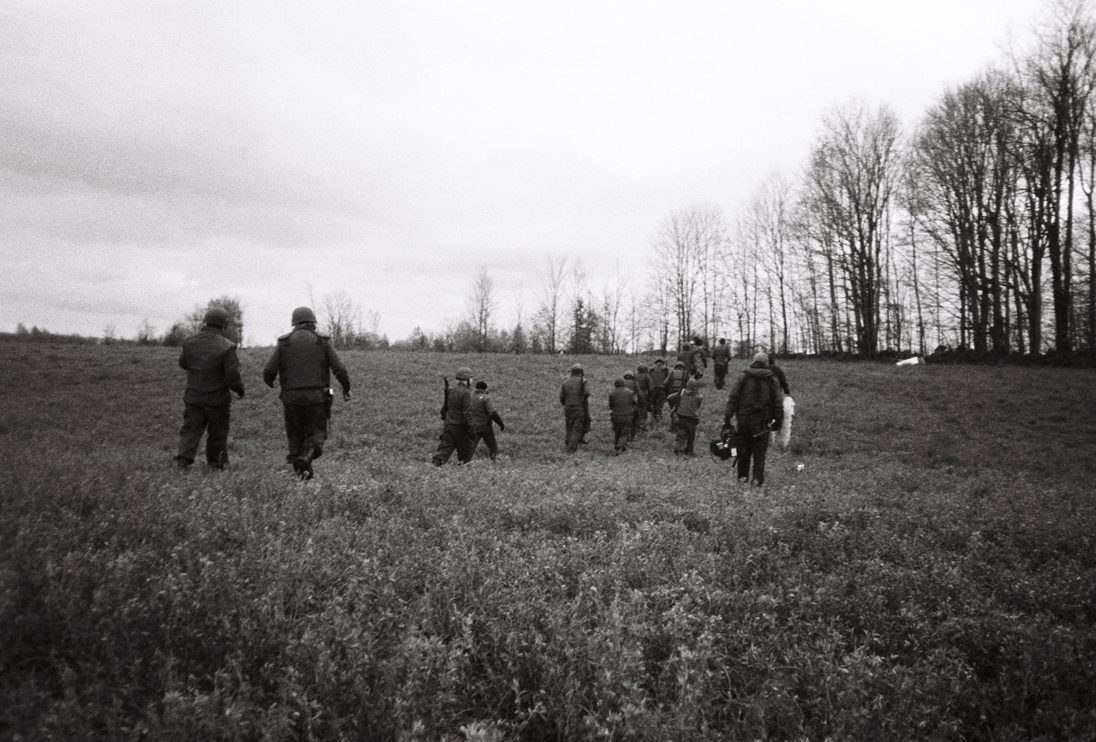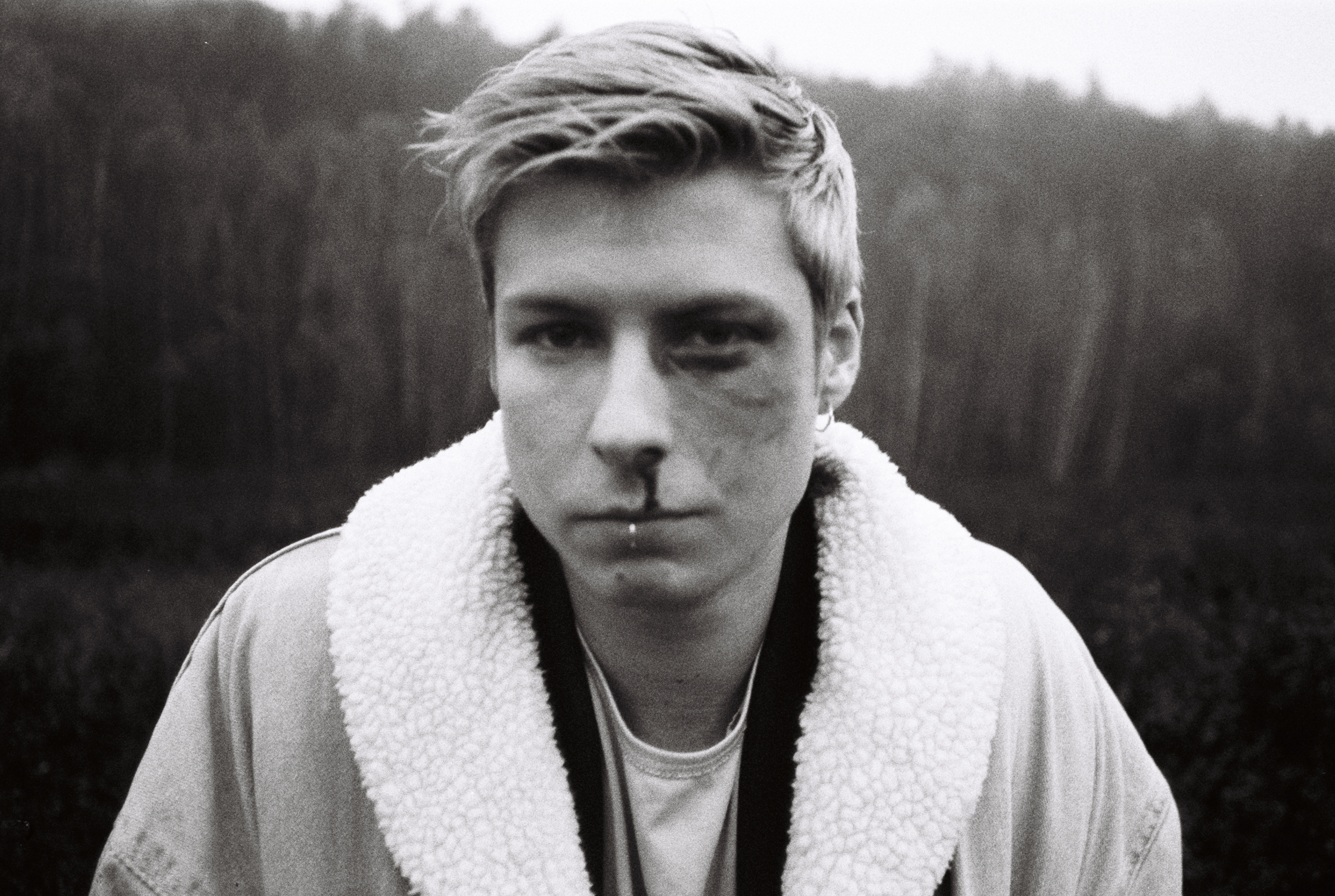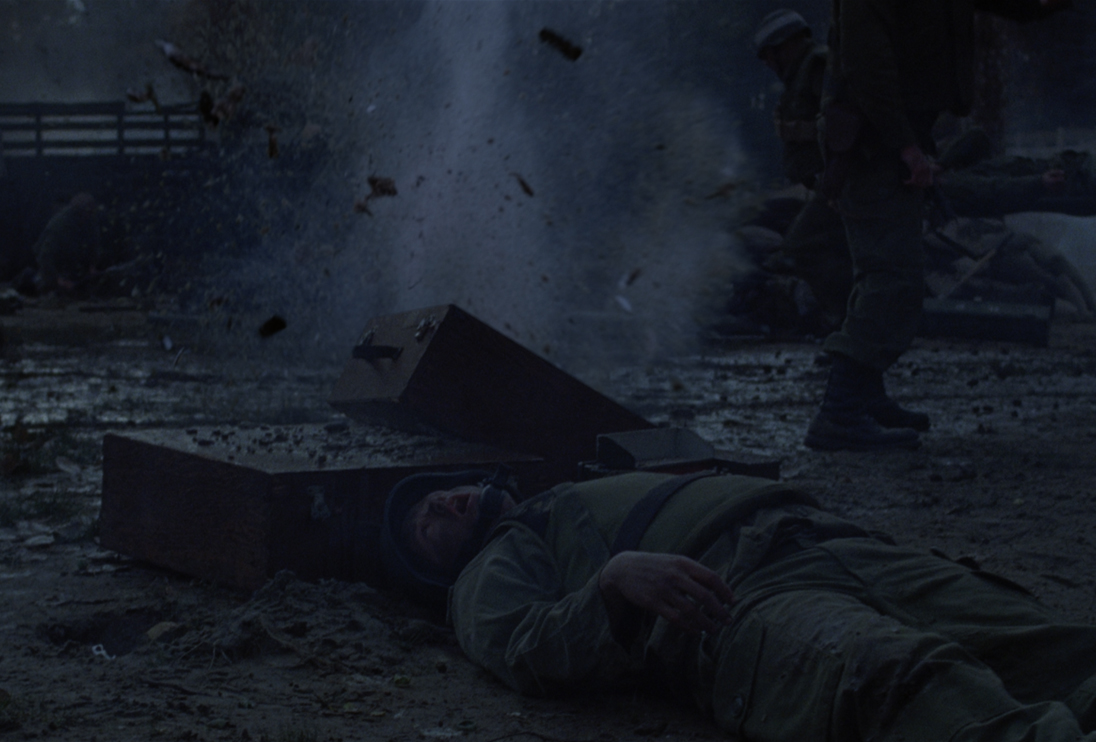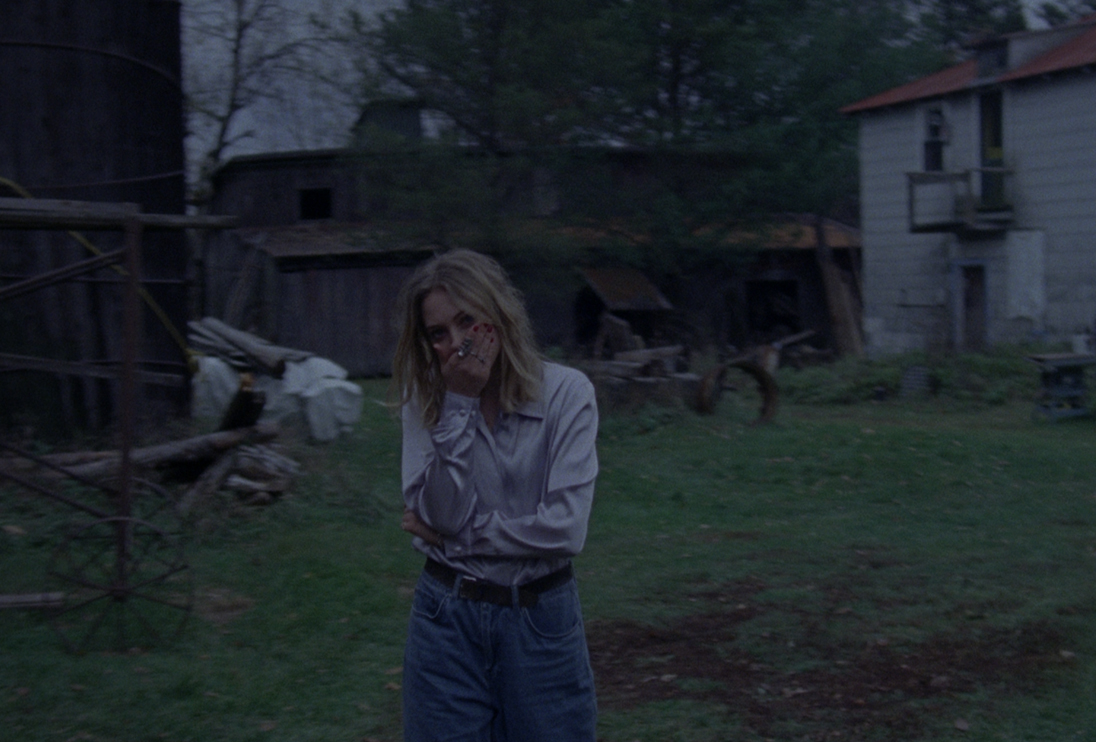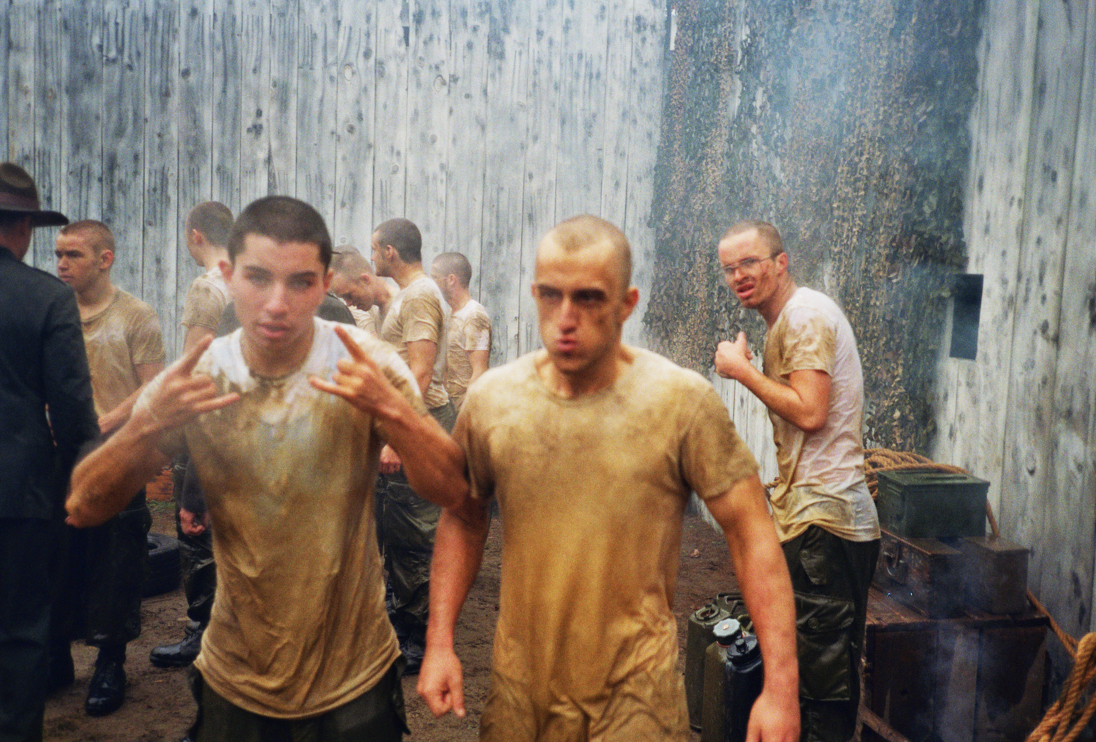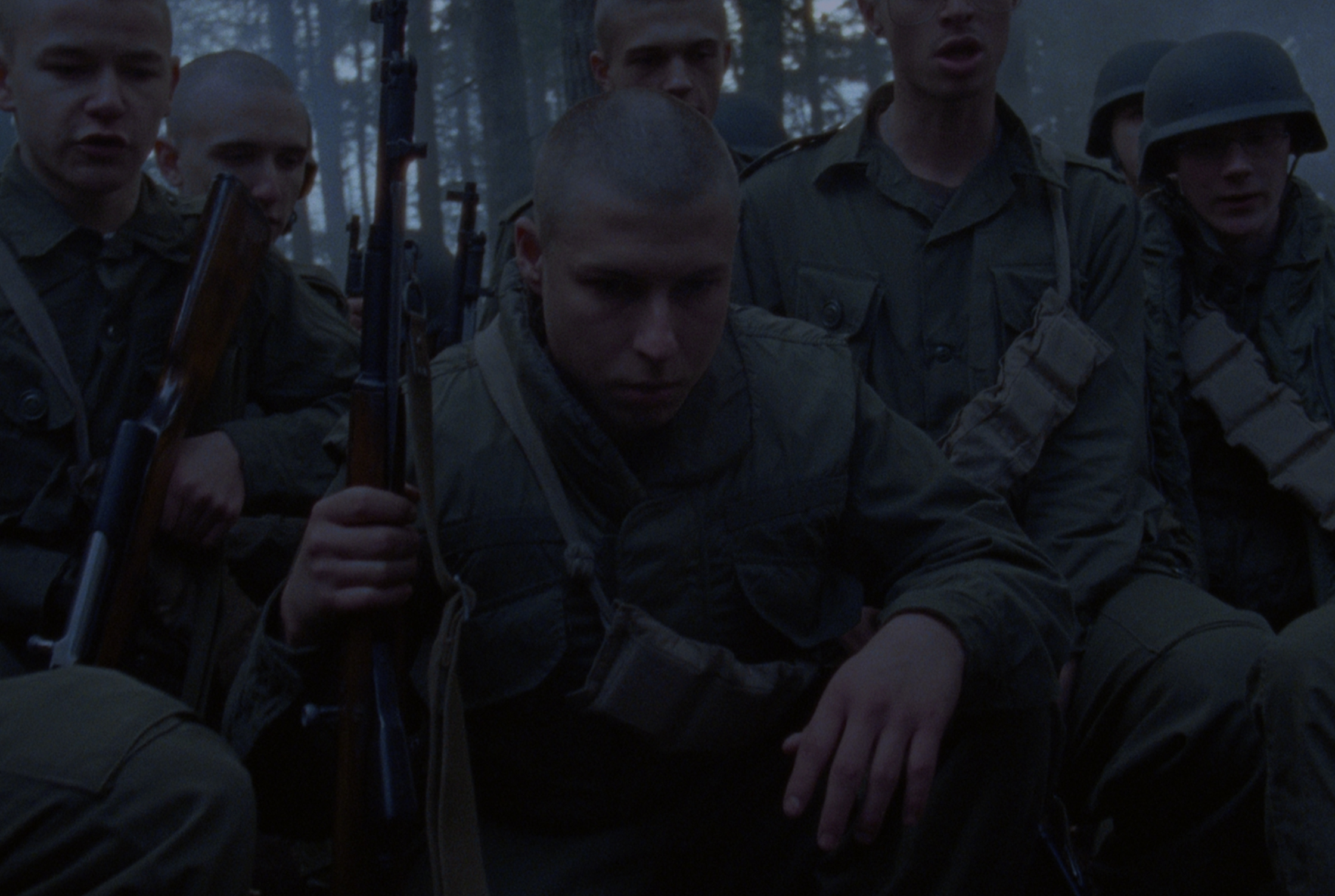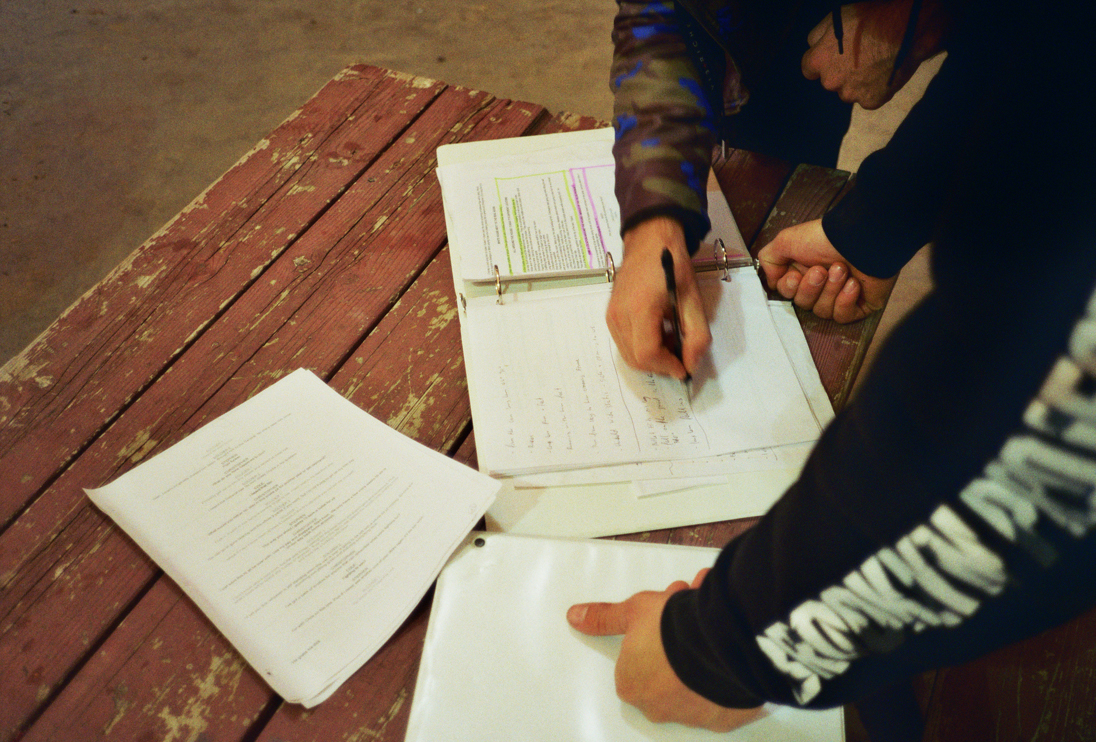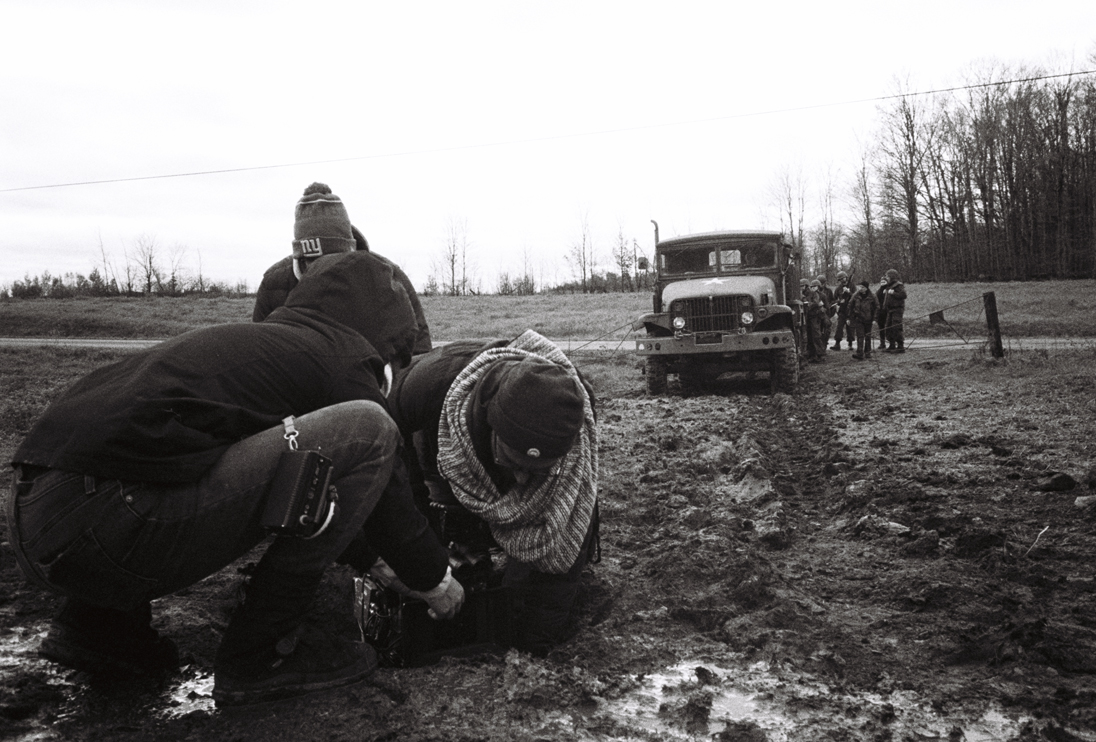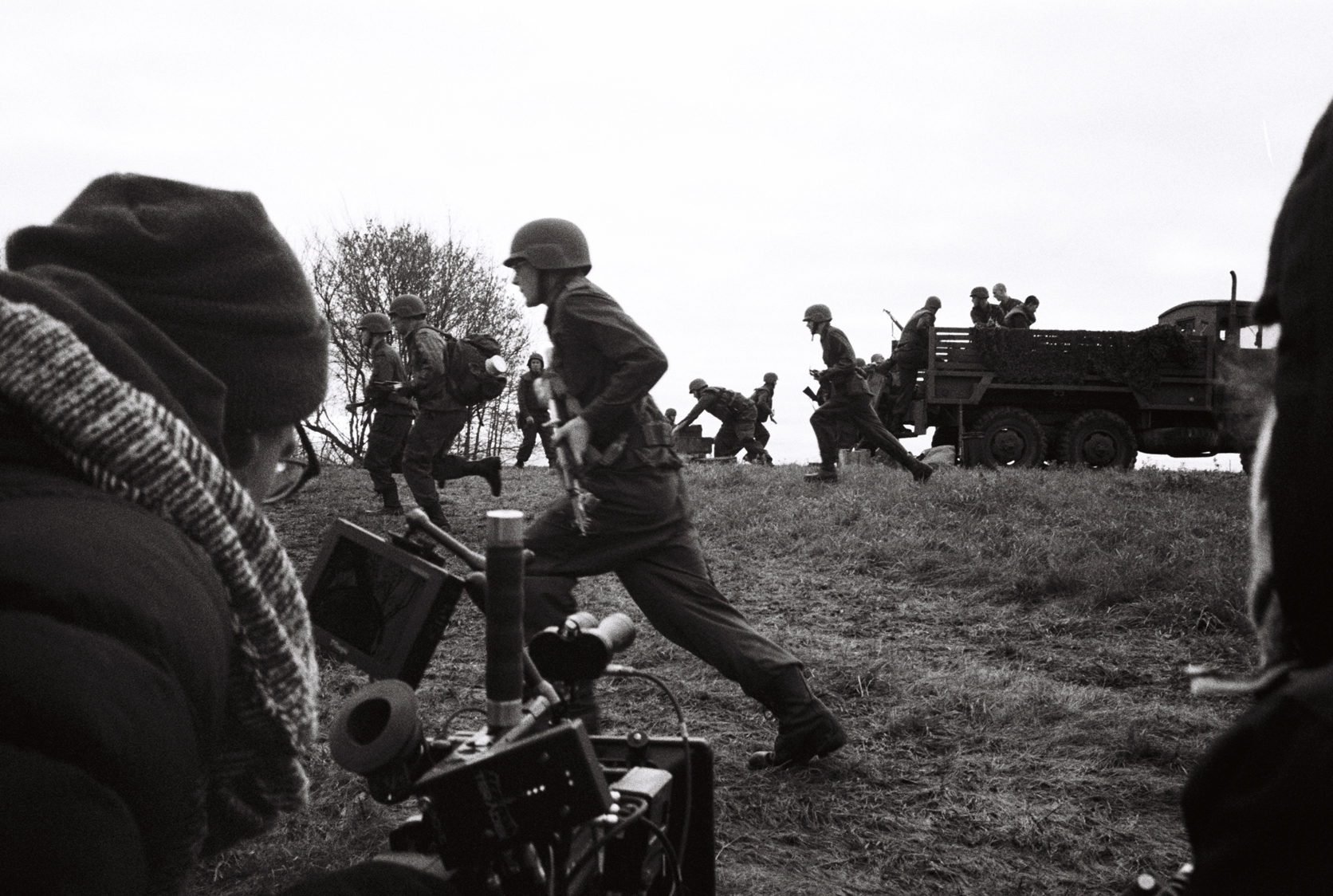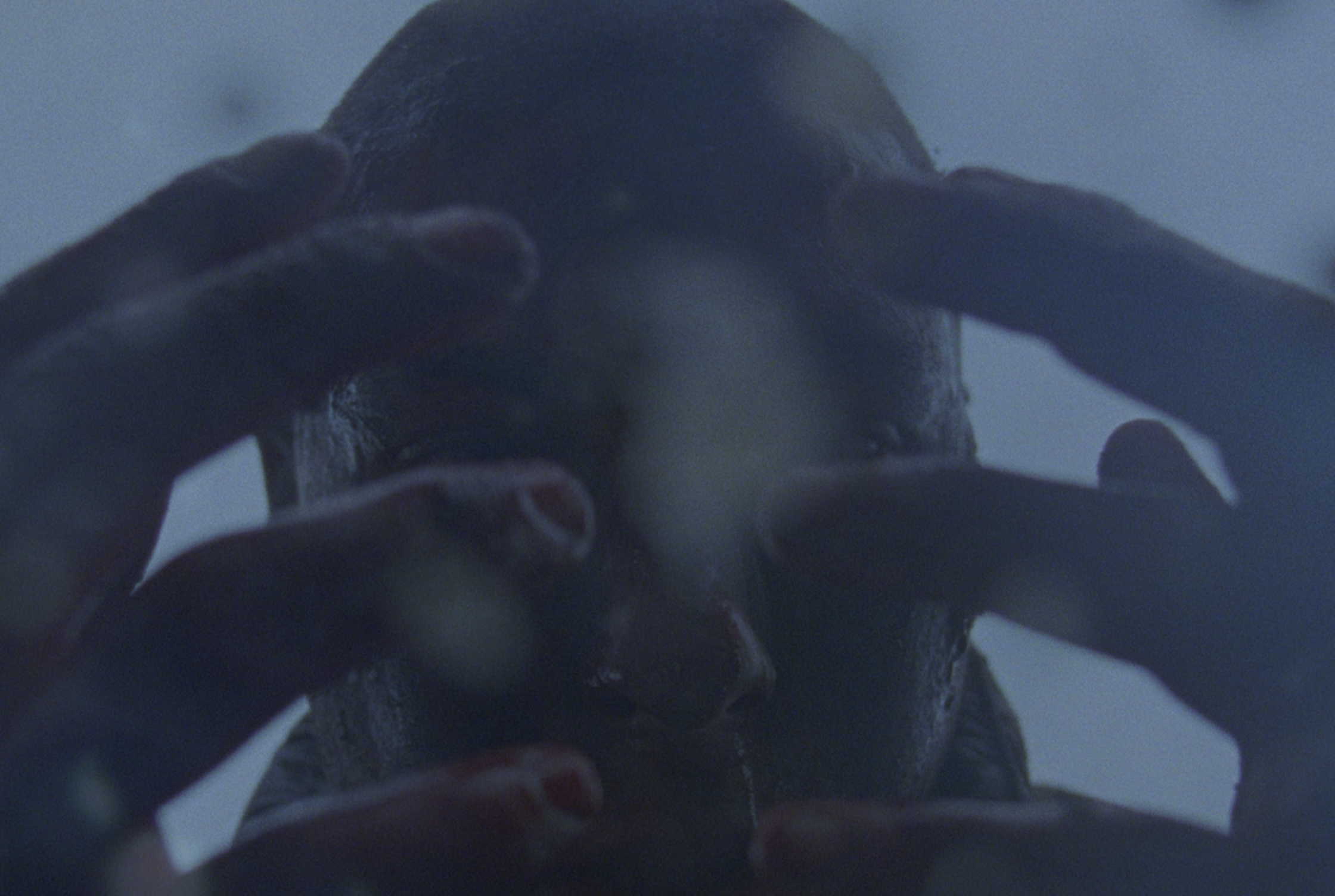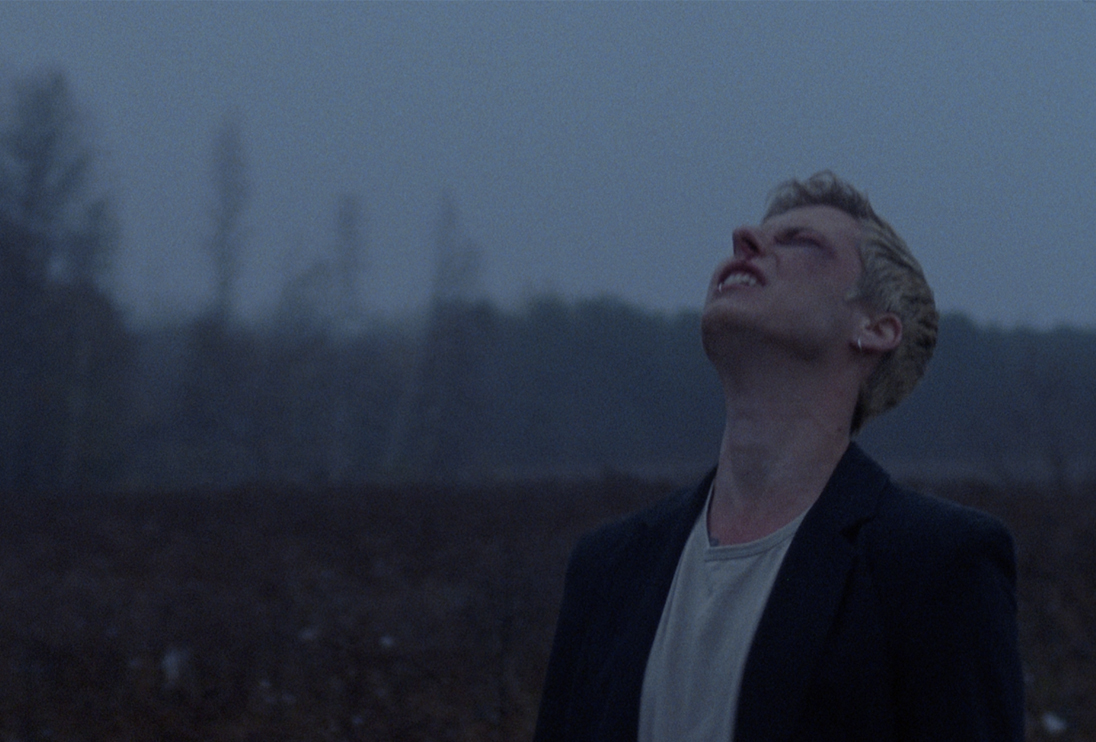 Making God Forgives, We Don't, was a huge endeavour that we couldn't have accomplished without the hard work and dedication of each and every person who lent a hand in shaping the film. It was a truly memorable experience, one that really opened up our eyes and taught us a lot about making films. On behalf of Colossal, we would like to thank you for taking the time to read this and we hope that you enjoy the film!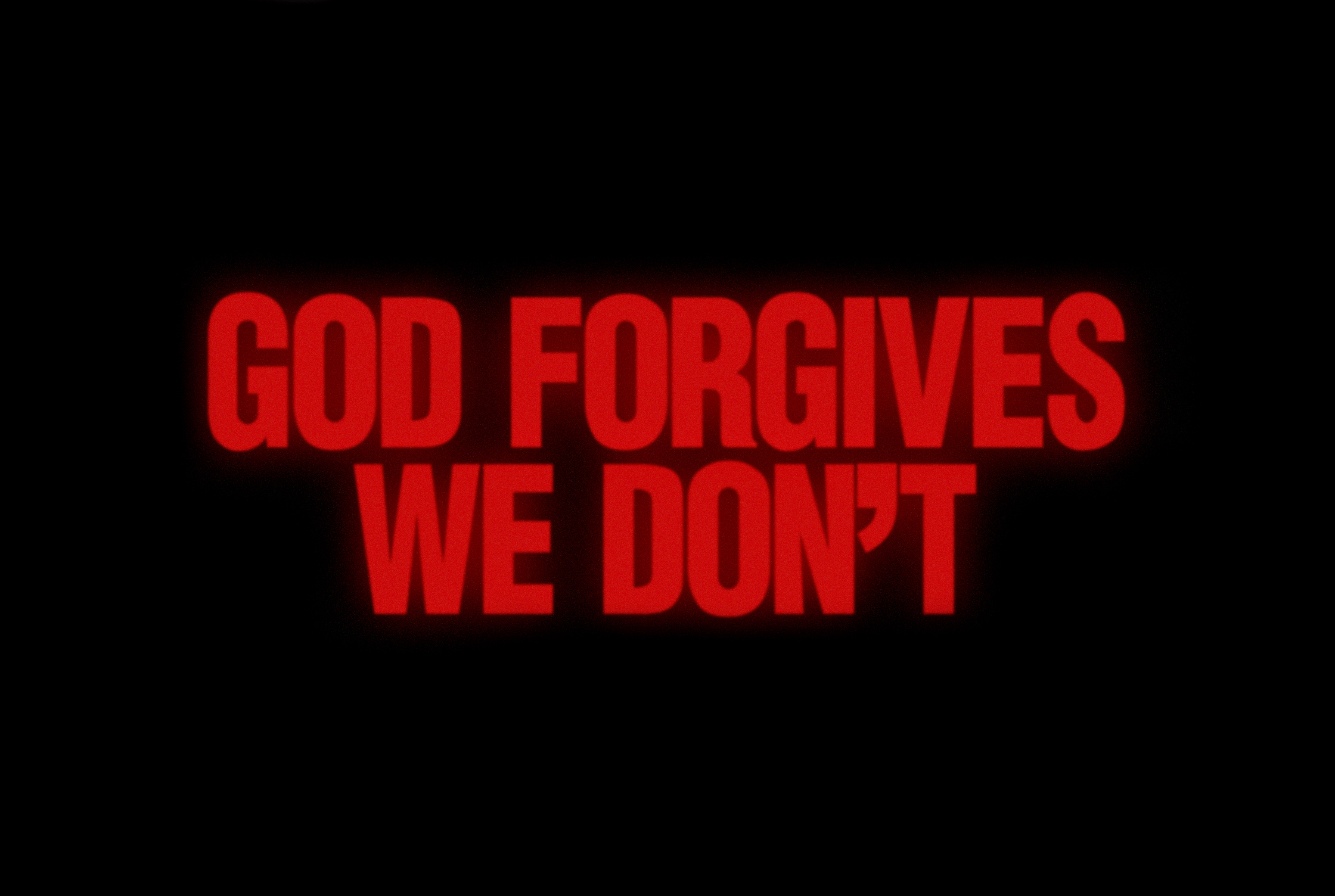 Production
COLOSSALE
Production
BWGTBLD
Script Writers
Shane Patrick & Kristof Brandl
Director
Kristof Brandl
DOP
Christophe Collette & Kristof Brandl
Editor
Kristof Brandl
Colorist
Matt Osborne @ TheMill
Original Score
Wilhelm Brandl
VFX
DLP Paris
VFX
Lucien Oudin
Exec. Producer
Kristof Brandl, Philipp Ramhofer & Jakob Preischl
Exec. Producer — Producer
Vlad Cojocaru
Producer — Project Manager
Nicolas J. Smith 
Project Coordinator
Lysandre Leduc Bourdeau
1st AD
Stéphane Bourdeau
2nd AD
Carmen Raymond Massey
3rd AD
Marie – France Goulet
1st AC
Jeanne Dupuis
1st AC
Martine Leclerc
2nd AC
Judith Léonard
Film Loader
Lylia Bahri
Sound Design & Mixing
Jean – David Perron & Theo Lewis @ Cult Nation
Sound Recording
Tod Van Dyk
Sound Recording
Ivan Uruena
Grip — Electric
Hugo Roy
Simon Thériault
Simon Gaudreau
Stépahne Klopp
Brice Bodson
Jean – François Pare
Art Director
Jean – François Clément
Art Assistant
Alexandre Legault
Claudine Ste – Marie
Bryan Gray Jr.
Gabriel Dion Lacrate
Casting Director
Helen Rousse
Live Special Effects
Mario Dumont
Stylist
Andrée – Jade Hélie
Stylist Assistant
Fiona Valathisar
Genevieve Savard L'Herbier
SFX Make-Up
Remy Couture
SFX Make-Up Assistant
Catherine Brunelle
Elza Bukuma
Michelle Mara Evans
Geneviève Beliste Dube
Production Assistant
Alexandru Negru
Sacha Brune
Dorian Amaury
Jason Voltaire
Jim Lévesque
Marcus Griffith
Alexandra Boyeaux
Maria Garcia Turgeon
Production Assistant — Driver
Aurelian Mantu
Miguel Lambert
CAST
Main Role — Christopher
James Sirois
Main Role — Mary
Jasmina Parent
Drill Instructor
Mark Akeson
2nd Role
Zach Fenlon
2nd Role
David Portnoy
2nd Role
David O'Driscoll
2nd Role
Alex Biro
2nd Role Drill Instructor
Douglas Moyle
War Medic
Yannick Gaudreau
Prisoner of War
Anderson Zhang
Canadian Army Soldier 1
Aaron Grondin
Canadian Army Soldier 2
Philip Marcoux
Canadian Army Soldier 3
Maxime Dodier
Canadian Army Soldier 4
Edwin Geagalou
Canadian Army Soldier 5
Juan Tornini
Canadian Army Soldier 6
Edwin Gegolow
Canadian Army Soldier 7
Jeremie Fortier
Canadian Army Soldier 8
Tommy Prince
Extra 1
Oliver Passarella
Extra 2
Vincent Lachance
Extra 3
James Laurin
Extra 4
Jacques deBurgo
Extra 5
Noah Lambert
Extra 6
Renaud Gadoury
Extra 7
William Brandl
Extra 8
Emile Perrier
Extra 9
Jacob Mcartney
Extra 10
Simon Longval-Herbert
Extra 11
Philippe Desjardins
Extra 12
Olivier Golt-Brunet
Extra 13
Yan Bussieres
Extra 14
Felix Paquette
Extra 15
Felix Mercier
Extra 16
Thierry Cabanie
Extra 17
Tim Janzen
Extra 18
David Germain
Extra 19
Oliver Brunet
MANY THANKS TO
KODAK
DE LA POST PARIS
(VFX)
LUCIEN OUDIN
(VFX)
CULT NATION
(SOUND DESIGN & MIXING)
BWGTBLD
WILHELM BRANDL
(ORIGINAL SCORE)
PAINTBALL MIRABEL
MELS STUDIOS
Shot on Kodak Vision 3 200T and 500T
Cooke S4